We've got your cozy weekend FOODIE inspo right here!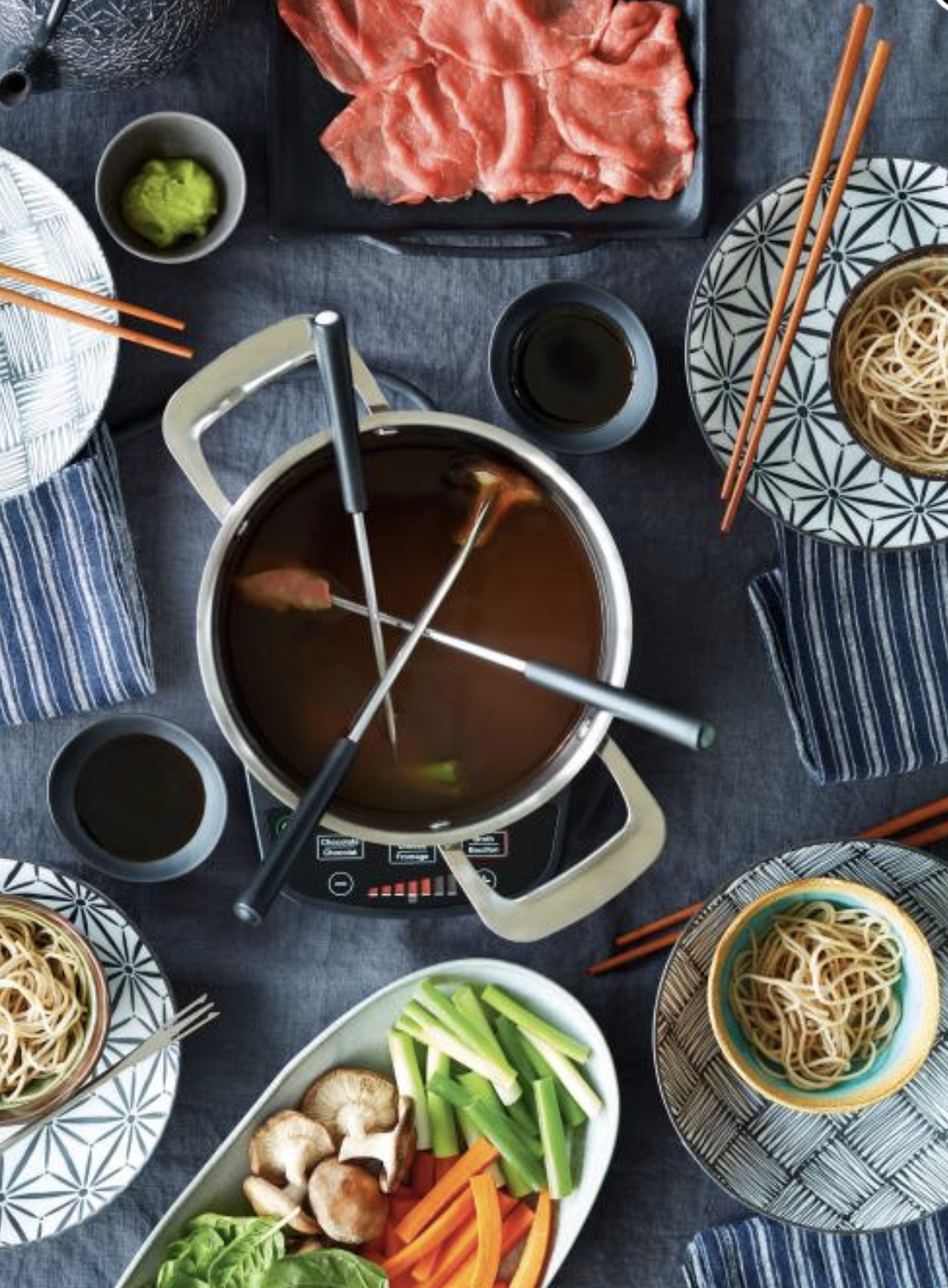 FUN family dinner idea. -FONDUE! And we have the perfect super easy to use Electric Fondue set by Ricardo Cuisine. With pre-programmed settings, it offers precise temperature control of broths, cheese fondues and chocolate fondues throughout the meal. Both practical and safe, the set includes eight differently coloured forks and an elegant, contemporary-styled chrome stand.
Swiss Cheese Fondue Recipe!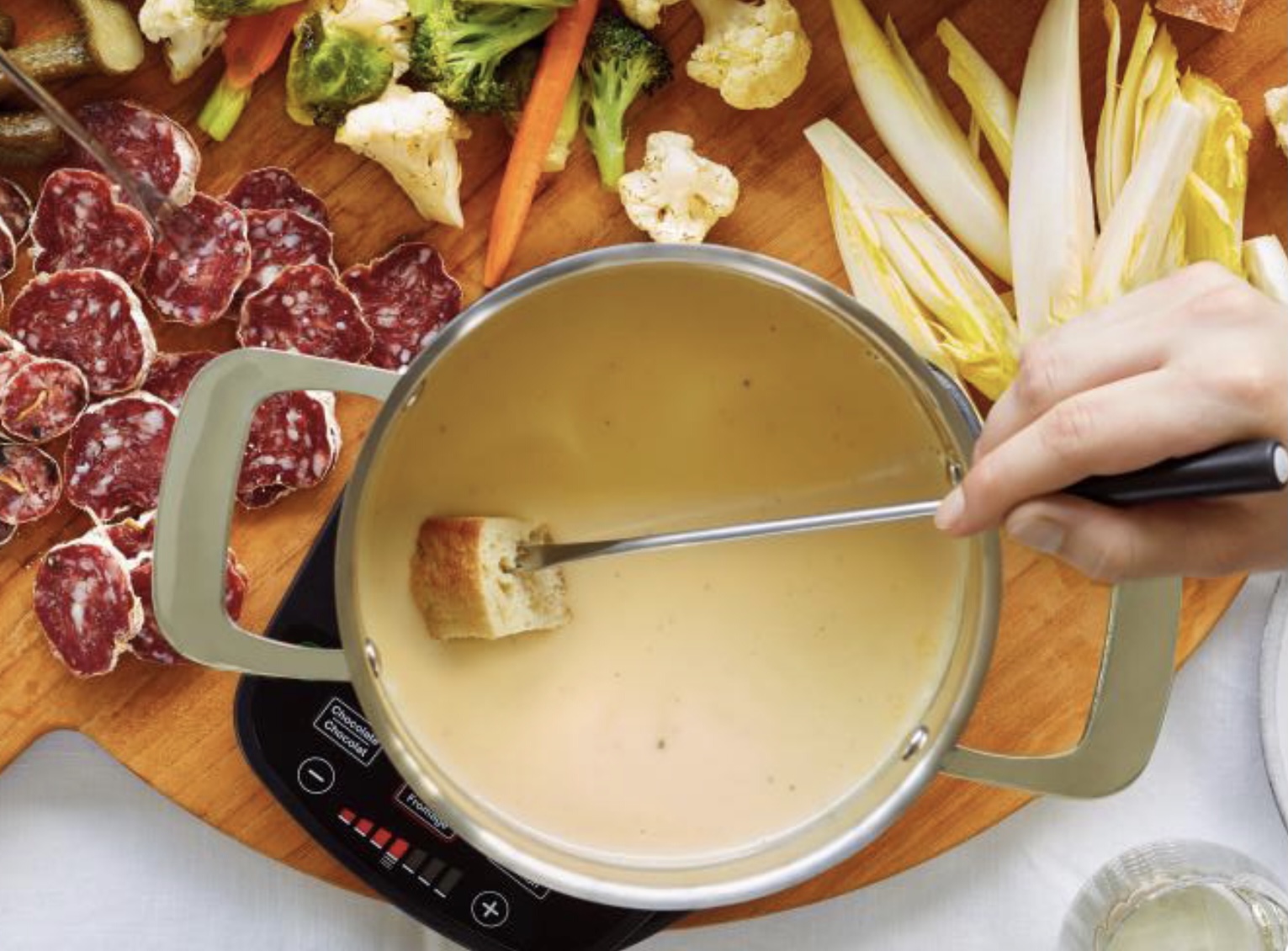 INGREDIENTS
PREPARATION
Rub the inside of a fondue pot with one garlic clove. Finely chop both garlic cloves and place them in the pot.
Add the cheese, cornstarch, pepper and nutmeg. Toss to combine.
Add the wine and cook over medium heat, stirring constantly with a wooden spoon, until the cheese has melted and the mixture is smooth.
Simmer very gently for about 30 seconds, add the kirsch, if desired. Adjust the seasoning. Place on a fondue burner and serve immediately with the dipping accompaniments of your choice.
Chocolate Fondue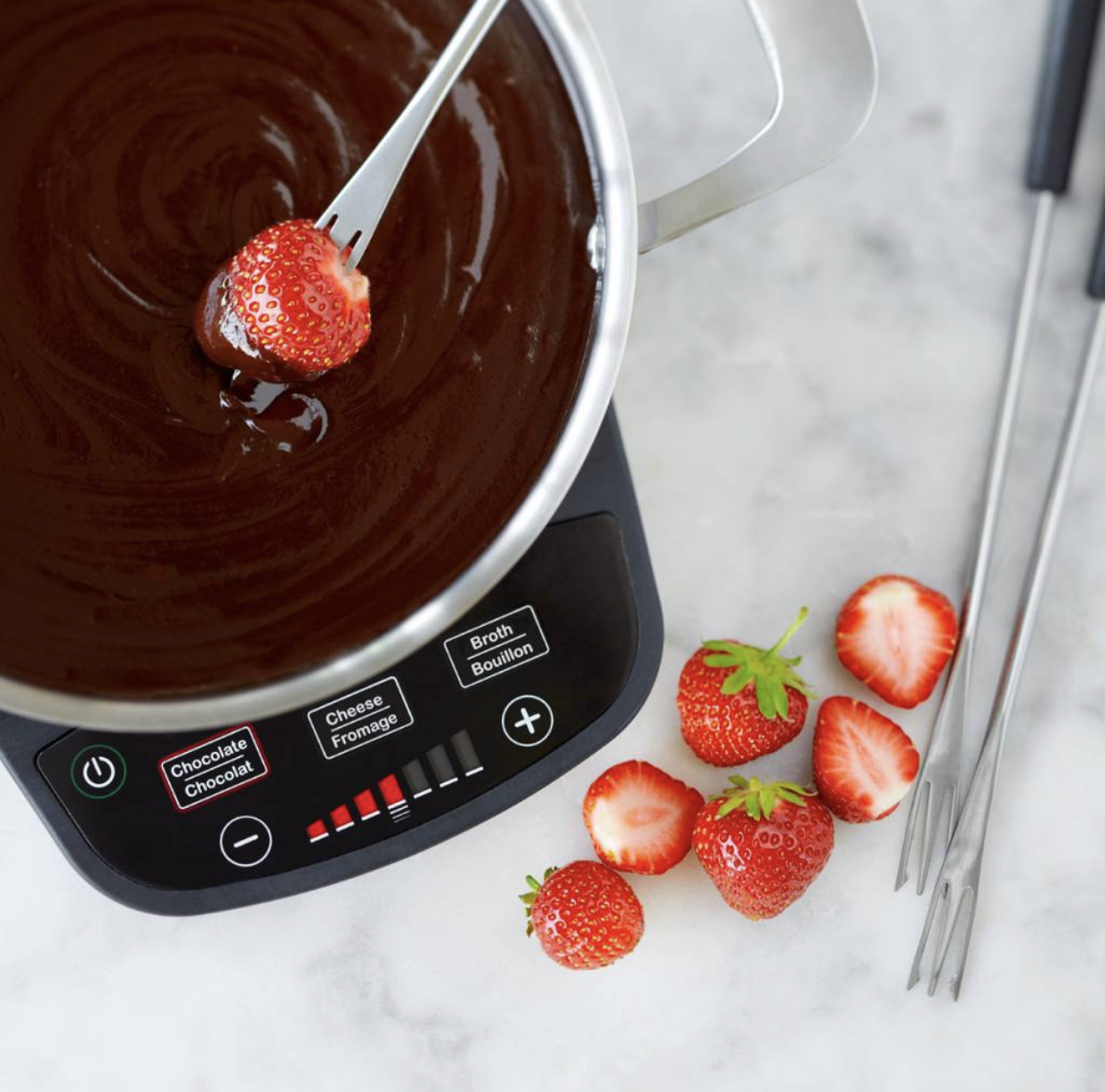 PREPARATION
In a small saucepan, bring the cream to a boil. Keep an eye on it, it can easily overflow.
Remove the pan from the heat and add the chocolate. Let it melt for 2 minutes.
With a whisk, gently stir until smooth.
Pour the chocolate mixture into a fondue pot and place it over low heat.
Dip fresh fruit cut into chunks, marshmallows or firm cake cubes.
NEW at Bradshaws KANEL SPICES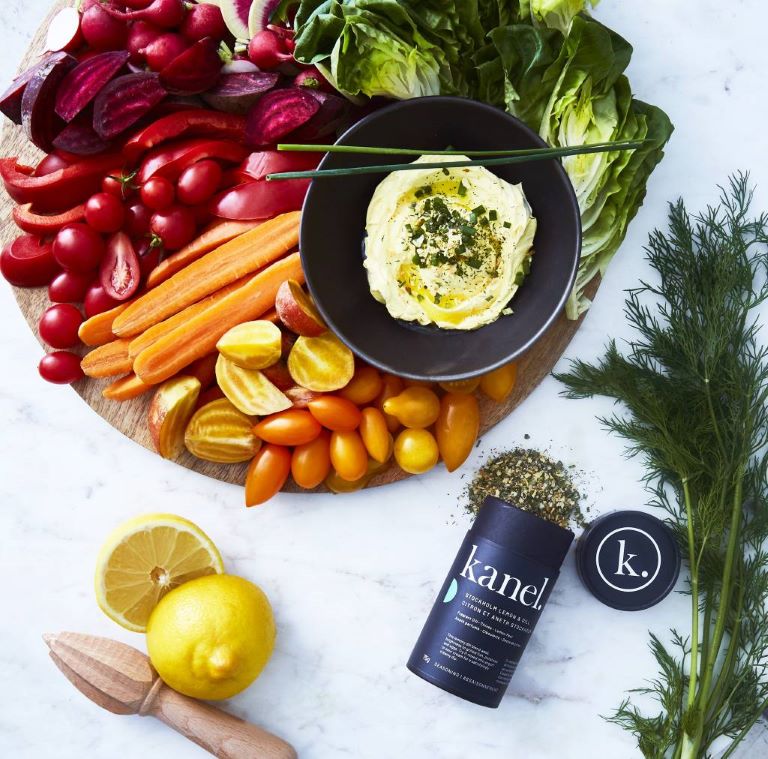 Stockholm Lemon & Dill Dip
What you'll need:
1 cup sour cream or greek yogurt
1 Tbsp Stockholm Lemon & Dill, plus extra
Preparation:
In a small bowl, mix the sour cream or greek yogurt and Stockholm Lemon & Dill to taste. Refrigerate for 15-20 minutes before serving.
KANEL'S Vadouvan Curry Coconut Soup

If fall were a flavour, it'd be this. Seasonal Vadouvan Curry coconut soup, topped off with Sesame Hazelnut Dukka is an irresistible autumnal staple that can be enjoyed any season. RECIPE HERE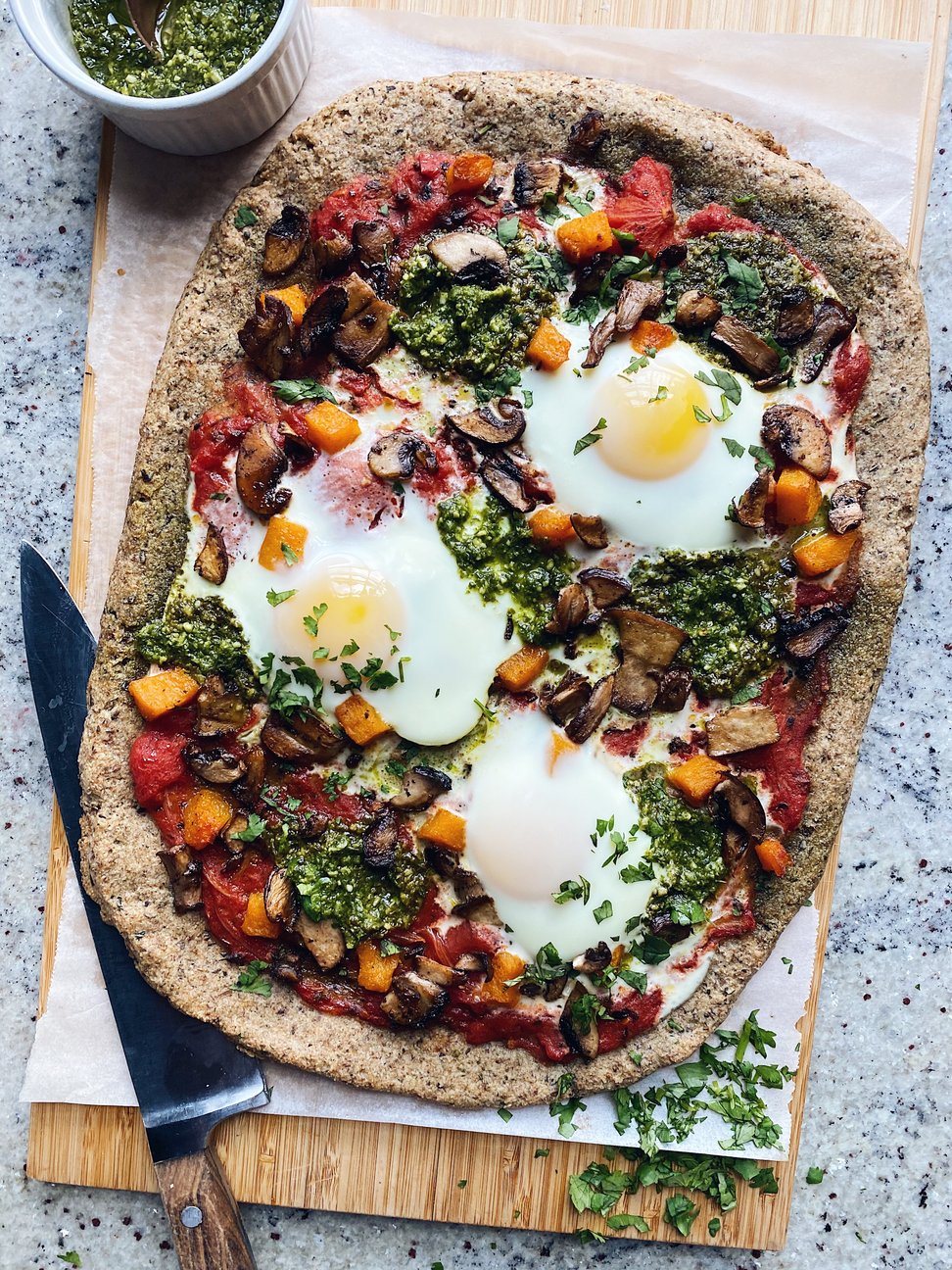 Grain-Free Paleo Breakfast Pizza
Pizza for breakfast? We are obviously on board. If you've never had over-easy eggs on your pizza, you're missing out. This baby combines classic pizza toppings with a few breakfast-y favourites to make an ideal filling breakfast or weekend brunch treat. Don't forget the hot sauce!
Ingredients
1 bag of Stellar Eats Pizza Dough mix
3/4 cup of your favourite tomato sauce
1/3 cup pesto (store-bought or homemade)
Sautéed mushrooms
Roasted butternut squash or sweet potato cubes, if desired
3-4 organic eggs
Cheese of choice
Hot sauce and parsley to top, if desired
Method
Preheat your oven to 400 degrees and line a baking sheet with parchment.
Prepare your Stellar Eats Pizza Dough according to the package instructions. Shape the dough into a large rounded rectangle, about 1/2 inch thick, on your baking sheet. Bake for 10 minutes, then remove from the oven.
Top your crust with tomato sauce, dollops of pesto, sautéed mushrooms (or other veggies of choice) and squash or potato cubes. Sprinkle with cheese of choice. Carefully crack your eggs, evenly spaced out, on top of the pizza (3 or 4 depending how many you can fit).
Bake for 12 minutes or until the eggs are set on top. Let cool for 5-10 minutes, top with hot sauce, then slice and serve!
---
Share this post