We'll help you choose quality items that last a lifetime, and make your registry fun and effortless.
Complimentary Gift Wrapping
Items purchased from your registry will be beautifully wrapped at no extra charge to your guests.
Registry Notification
We'll provide you with registry notification cards free of charge to let your guests how to access your registry.
Phone and Email Support
Your guests can call toll free or e-mail to make a purchase from your registry quickly & effortlessly.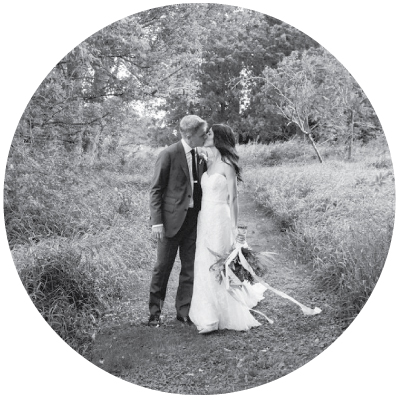 MEET OUR FEATURED COUPLE!
Meet Ashton & Matt Staffen the young, vibrant and hard working entrepreneur couple behind St. Marys Golf & Country Club.
We got to know this dynamic duo when they registered at Bradshaws and recently caught up with them to chat about their experiences from everything to selecting their wedding venue, the style of their wedding, their experience registering at Bradshaws for their wedding gifts and what their favourite registry items are to this day.
Read Full Article
Why Register with Us?
"Signing up for the bridal registry was easy and fast. The staff were knowledgeable & very helpful in finding the items we wanted." - AMY & TREVOR
From the moment you walk into our store you are welcomed by a team of people who have many years of experience in helping provide superb customer service and product knowledge. You are not simply a number, you become part of the Bradshaws family. When you or your guests visit our store, you are recognized, and blown away by our attention to detail. Our motto at Bradshaws is "Buy it once and buy it well". We want you to make informed decisions the first time around so that your registry items last a lifetime. We have a carefully curated selection of the best products and brands in the industry. We strive to carry brands that are leaders and innovators in their industry. Your registry doesn't need to end after your wedding. You can change and add to your gift registry to help family and friends select gifts for you on future birthdays, anniversaries and holidays. We look forward to personalizing your Bridal Registry experience at our store!
Thank you for choosing Bradshaws
We are a family run Independent Retailer since 1895 and we look forward to being part of this exciting time in your life.