We are excited to now be offering Kanel Spices
and Sea Salts at Bradshaws!
Get ready to UP your FOODIE GAME!
Based in Montreal, Kanel was founded by two food and wellness-loving young mamas with a serious entrepreneurial streak. After the births of their babies, they bonded over their search for ready-to-cook ingredients that would make amazing food effortless – both wanted to whip up mouthwatering meals without spending hours in the kitchen. (Clearly not an option, with wee ones in tow.)
After months of coming across the same boring blends, packed with artificial ingredients and allergens, they decided they could try to do better – and Kanel was born. Sourcing exciting flavours and ingredients from around the world, they lovingly crafted a collection of all-natural salts and spice blends that let you feel good about what you're cooking – and not spend too long doing it.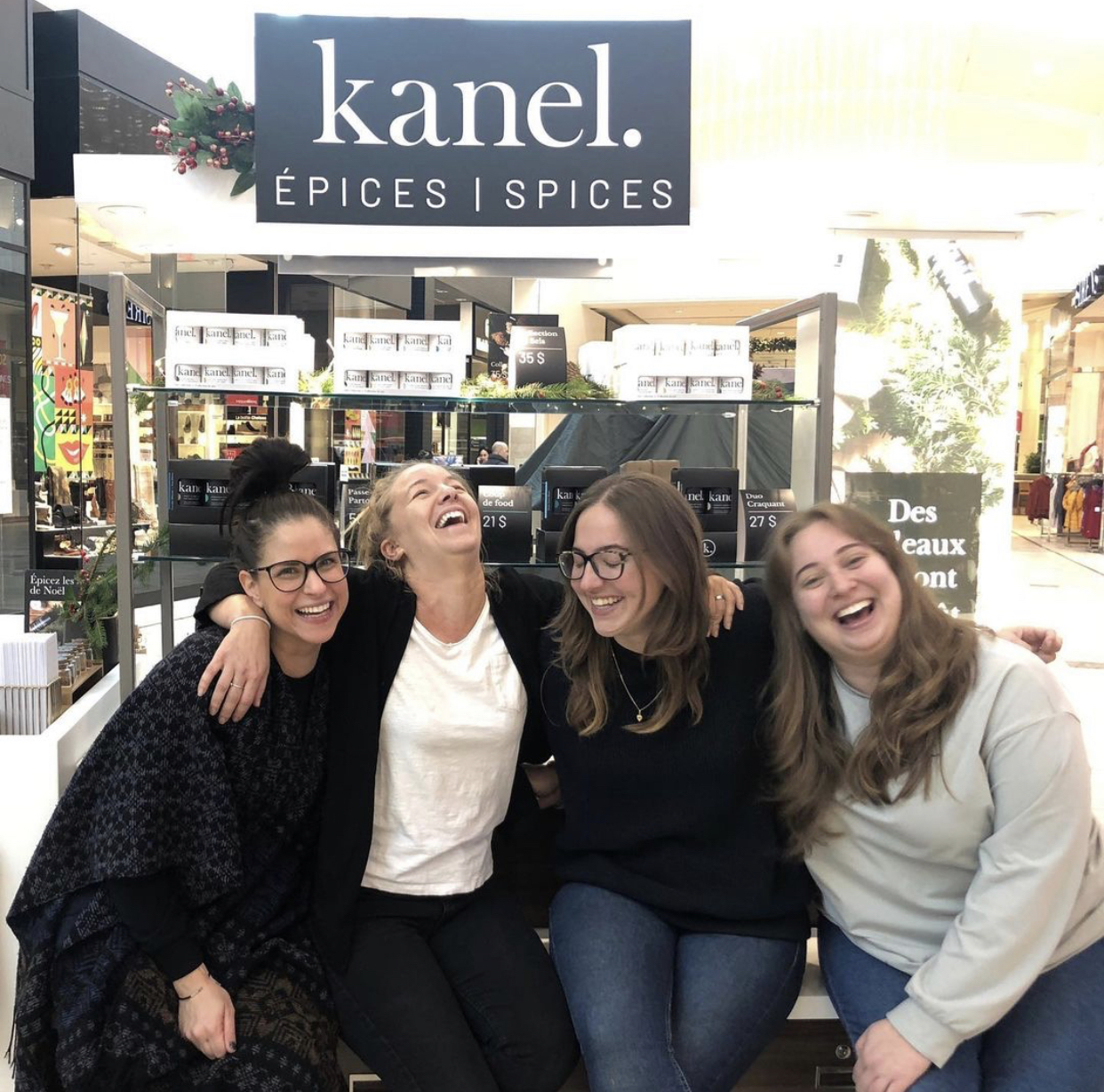 Based in Montreal, Kanel is led by a small team of food-loving female entrepreneurs. They wanted to build a company they could believe in – innovative and ambitious, but also flexible, encouraging and family-friendly. They're passionate about sustainability and believe food has the power to bring people together – and should be crazy delicious when it does.
Using surprising ingredients from around the world, Kanel spices are blended to order in small batches to bring you the most exciting and creative flavour profiles. Their expert blenders  create the freshest, most unexpectedly delicious rubs and seasonings you've ever tasted. Find an EASY recipe to improve any crudité platter using Kanel Stockholm Lemon and Dill spice to create a refreshing and creamy dip!
Kanel's Creamy Coconut Green Curry
Savoury Peanut Umami Sauce
Some favour pantry staples, like rice wine vinegar, peanut butter and soy sauce, get a little extra oomph from Kanel's Porcini Umami Rub. Use as a salad dressing, drizzle over bok choy, or just as a rice topper and consider your appetite satisfied. RECIPE HERE
SHOP Kanel Spices on our website!
---
Share this post