Meet Ashton & Matt Staffen the young, vibrant and hard working entrepreneur couple behind St. Marys Golf & Country Club.
We got to know this dynamic duo when they registered here at Bradshaws and recently caught up with them to chat about their experiences from everything to selecting their wedding venue, the style of their wedding, their experience registering at Bradshaws for their wedding gifts and what their favourite registry items are to this day. 
Q: When did you get married and where (venue)?
A: Matt and I were married on September 10th, 2016. Choosing our venue was an easy decision being that our family business (which we operate together) is actually a wedding venue! With an absolutely beautiful and welcoming setting, a seamless process we have put in place (from planning, to day-of coordination, to onsite catering), and a team of staff that are a second family to us, there was really no other place for our reception of 160 guests than the St. Marys Golf & Country Club. 
For our ceremony, we wanted a unique and intimate outdoor setting, and we knew that exchanging our vows beneath the tree where Matt had proposed was the perfect spot. Not only was the tree incredibly sentimental to us, and situated with a panoramic view of the golf course, but also a convenient location for our guests – it was within walking distance to Matt's parents' residence (where we hosted an outdoor cocktail period), and a one-minute bus drive down the hill to our reception.
For anyone interested in the details of mine and Matt's day, I've shared our full wedding story over on our website!
Q: What inspired you to register at Bradshaws? 
A: Registering at Bradshaws was another natural decision for us! Being a small family-owned and operated business ourselves, it's important to us to support other small, locally owned businesses like Bradshaws. We wanted a service that was personalized and curated, rather than shopping at a corporate box store where the clients and options are overwhelmingly endless, and where you are just a number. Based on our previous shopping experiences at Bradshaws, we knew that they not only get to know their customers and couples on a personal level (and value each and every person's business), but they also carry a high quality and curated selection of items that vary in price point – meaning that our registry would not only be approachable for our lifestyle, but also our friends and family who would be purchasing gifts for us. 
Also, let's be real – I will take any excuse to shop at Bradshaws. I often joke to our wedding couples that aside from Aritzia, Bradshaws is my favourite Canadian shop to 'invest in'.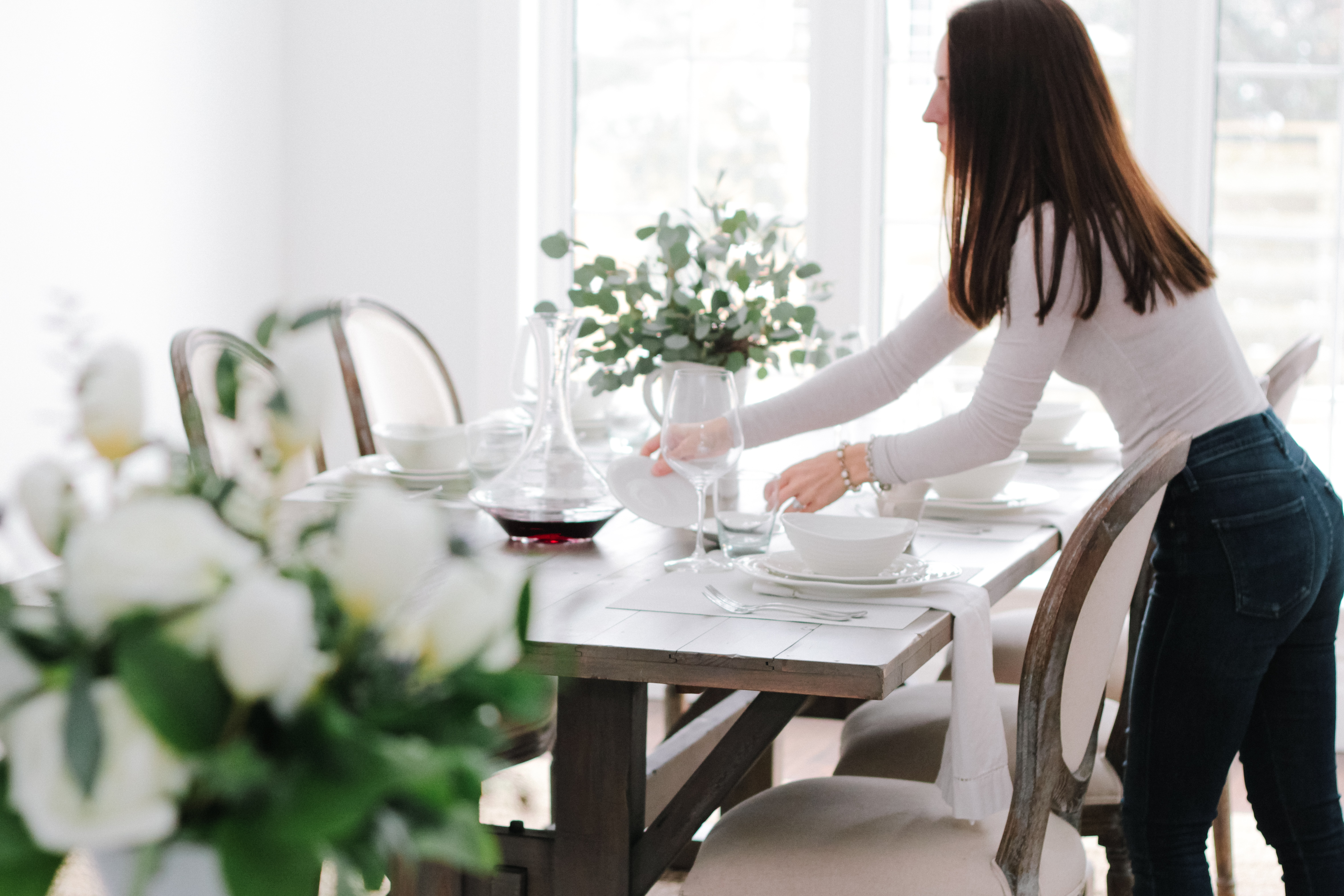 Q: What were your top three favourite bridal registry items you registered for? 
Sophie Conran Portmeirion Collection – I am obsessed with this collection (in timeless white), and literally registered for almost every single piece (from plates and bowls, to coffee cups, to bakeware and platters)! It is classic and simple for every day use, yet still elegant enough to use for a dinner party. The variable profile gives off an artisan, pottery feel, and I love the versatility of the pieces. For example, I use the large pitcher for iced water at the dinner table, and as a vase for fresh florals in my every day life. As well, the footed cake stand is lovely for displaying baked goods, but also a visually pleasing way of displaying fruits and vegetables on my kitchen counter.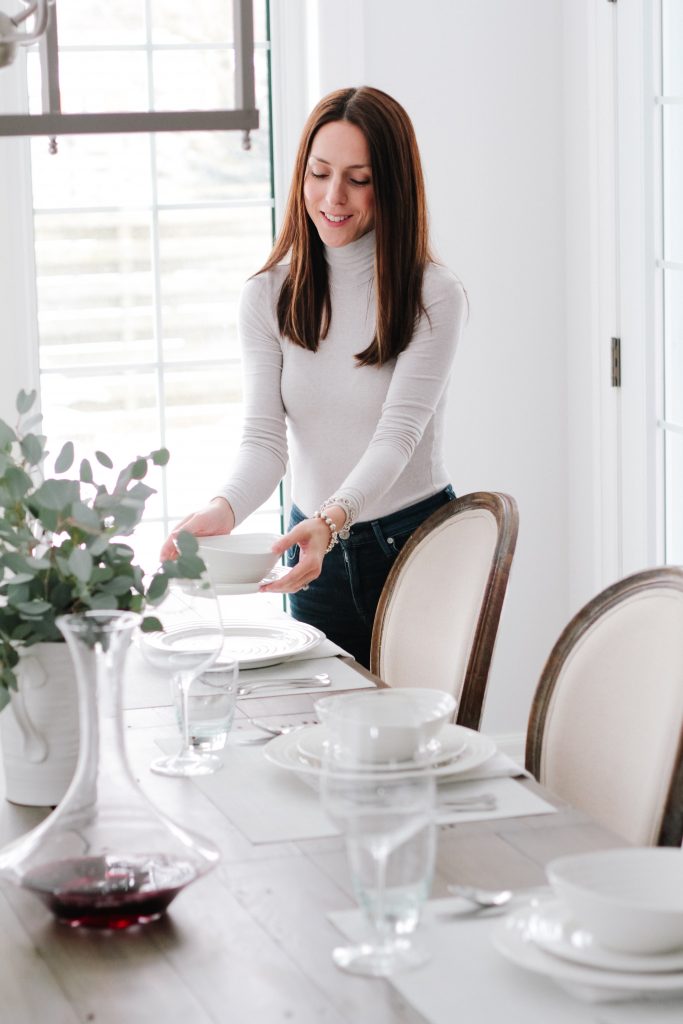 2.    Riedel Wine Glasses + Spiegelau Decanter – Being red wine enthusiats, Matt and I knew it was time to upgrade from our random assortment of glasses to a proper collection. We chose two Riedel profiles – the Cabernet Sauvignon glass (since we almost exclusively drink this red variety) and the Pinot Grigio glass (for white wine-drinking guests) – and registered for twelve glasses of each, so that we could set our full table during dinner parties. The main reason we chose this line was because of its appealing profiles and durability.
The Spiegelau wine decanter was an easy compliment to the Riedel glasses, as a way to both aerate and beautifully display our wine. The symmetrical shape and approachable price point were selling features for this decanter in particular.
3.   Zwilling Henckels Pro Knives – Every cook needs a great set of knives, and we found this reputable line to be both affordable (for the precision value), and sleek enough to display in a wood block on our counter. We took the time to inquire with Bradshaws about what knives from the collection they recommended (based on our personal cooking habits), and registered for individual knives (versus a set that included certain knives we would never use). Another key element was registering for the matching knife sharpening tool!
Q: What items from your registry do you use the most? 
A: Without question, Matt and I use our Sophie Conran china and our Maxwell & Williams Cosmopolitan flatware the most – every single day! Another item we use daily is our Epicurean wood fibre cutting boards, which are amazing because they have a beautiful natural wood appearance, and are knife and dishwasher friendly! We also love a great cappuccino, so our Nespresso Aeroccino milk frother is in high rotation.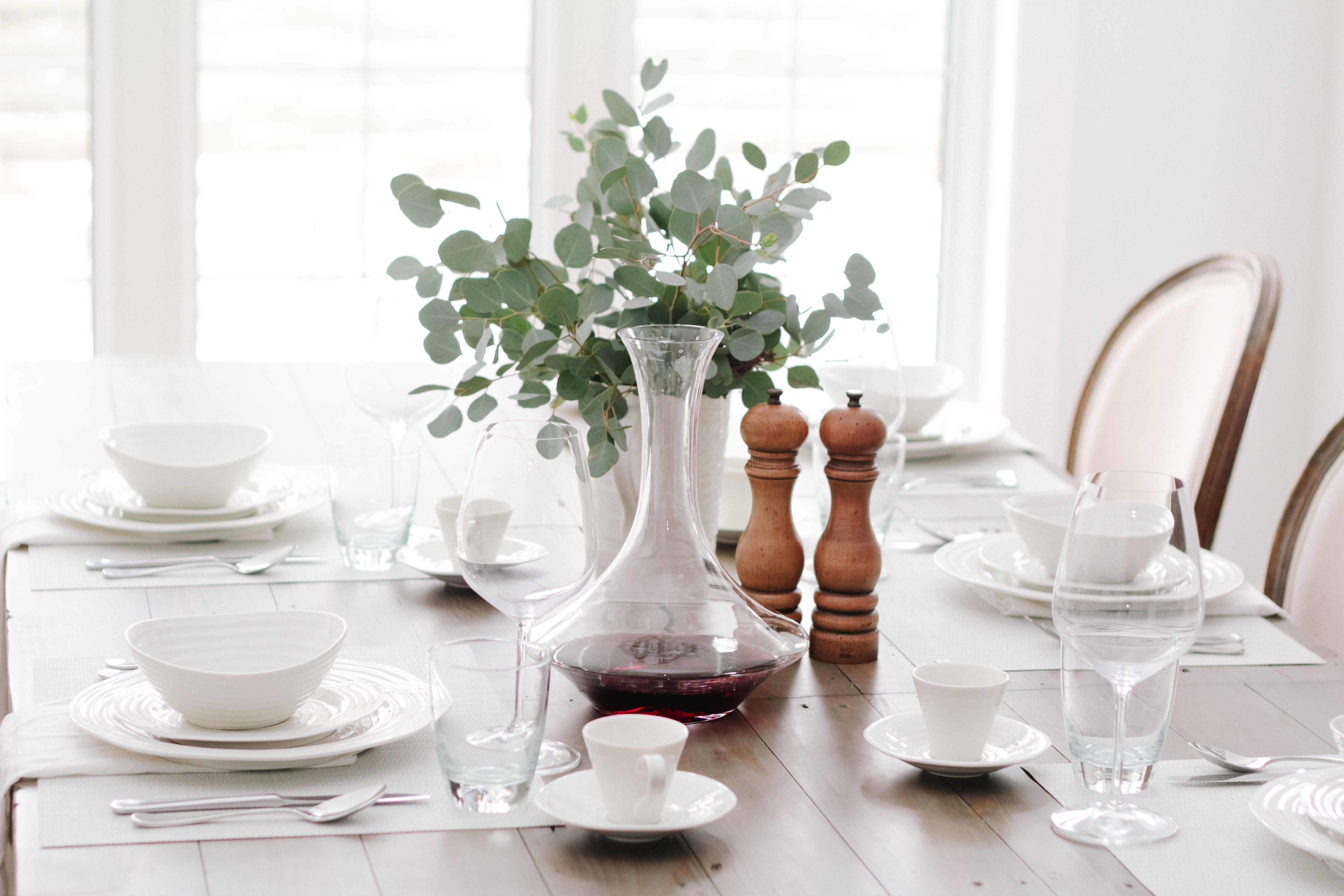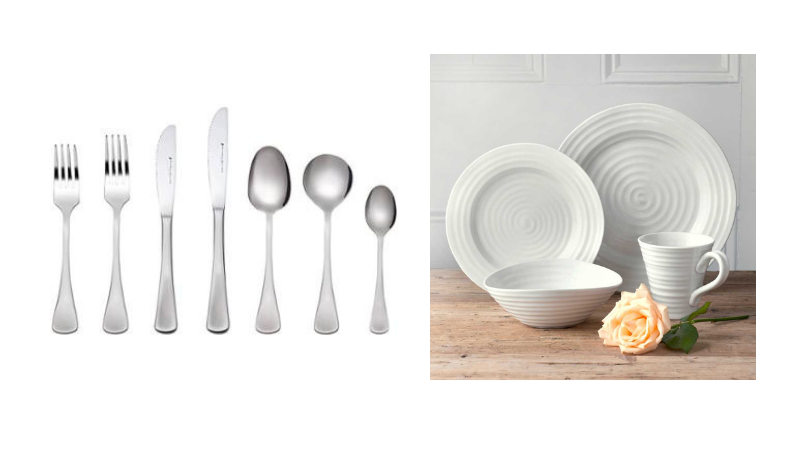 Q: How was the experience registering at Bradshaws? 
A: Wonderful! From our very first appointment with Kelly, right through to our wedding day (and beyond), we've always felt sincerely welcomed and appreciated as customers. During our initial registry appointment, Kelly walked us around the store, reviewed key items we should consider including, answered any question we had, and helped us narrow down our selections. Following this meeting, Kelly was always happy to help with any new items I wanted to add to our registry or any changes I wanted to make to previous selections, and if I dropped in on a day that Kelly was away, I was always in good hands with another member of the Bradshaws team (like Heather!). 
And this exceptional service didn't stop at just Matt and I. Many of our friends and family commented on how easy and beneficial it was to purchase gifts for us – even for those that live two+ hours away. If most convenient for them, our guests were able to call in and have a Bradshaws representative recommend items over the phone, and then later pickup the gift (on the day of my bridal shower, for instance), all beautifully-wrapped and ready to go!
It is mainly because of our personal registry experience that we recommend Bradshaws to all of our wedding couples for their own bridal registries. We know that we can always trust in Bradshaws to deliver the same level of care, attention and quality that we provide to our couples.
Ashton & Matt are part owners and full-time operators of the St. Marys Golf & Country Club. – that has in the past few years since they began operating the venue become the local sought after wedding venue. They have recently made stunning improvements to both the interior wedding spaces and the exterior. 
Matt – President & General Manager, and Ashton – Director of Special Events have dedicated time and thought into transforming the space into an elite wedding venue property that is dedicated to ensuring every detail is picture perfect.  If you or someone you know is getting married – we highly recommend looking into this event space to host your special day!
Registering for wedding gifts is a personal process and the staff at Bradshaws are experienced at helping couples select items they will love, use and have for years to come. Let us help you register for your wedding gifts. See in-store or call for details. When you register with Bradshaws you will also receive a FREE special gift just from us, as our Thank You for choosing to support local. 
---
Share this post