One thing you may not know about us is that we take our ice cream VERY seriously… So, we're dishing up our FAV Stratford ice cream shops in downtown Stratford AND sharing delicious and easy recipes you can whip up at home to enjoy! 

Stratford is home to incredible theatre, music, art, food and  ICE CREAM! If you're looking for a sweet treat make sure to check out some of our favourite independent local ice cream shops our beautiful downtown core…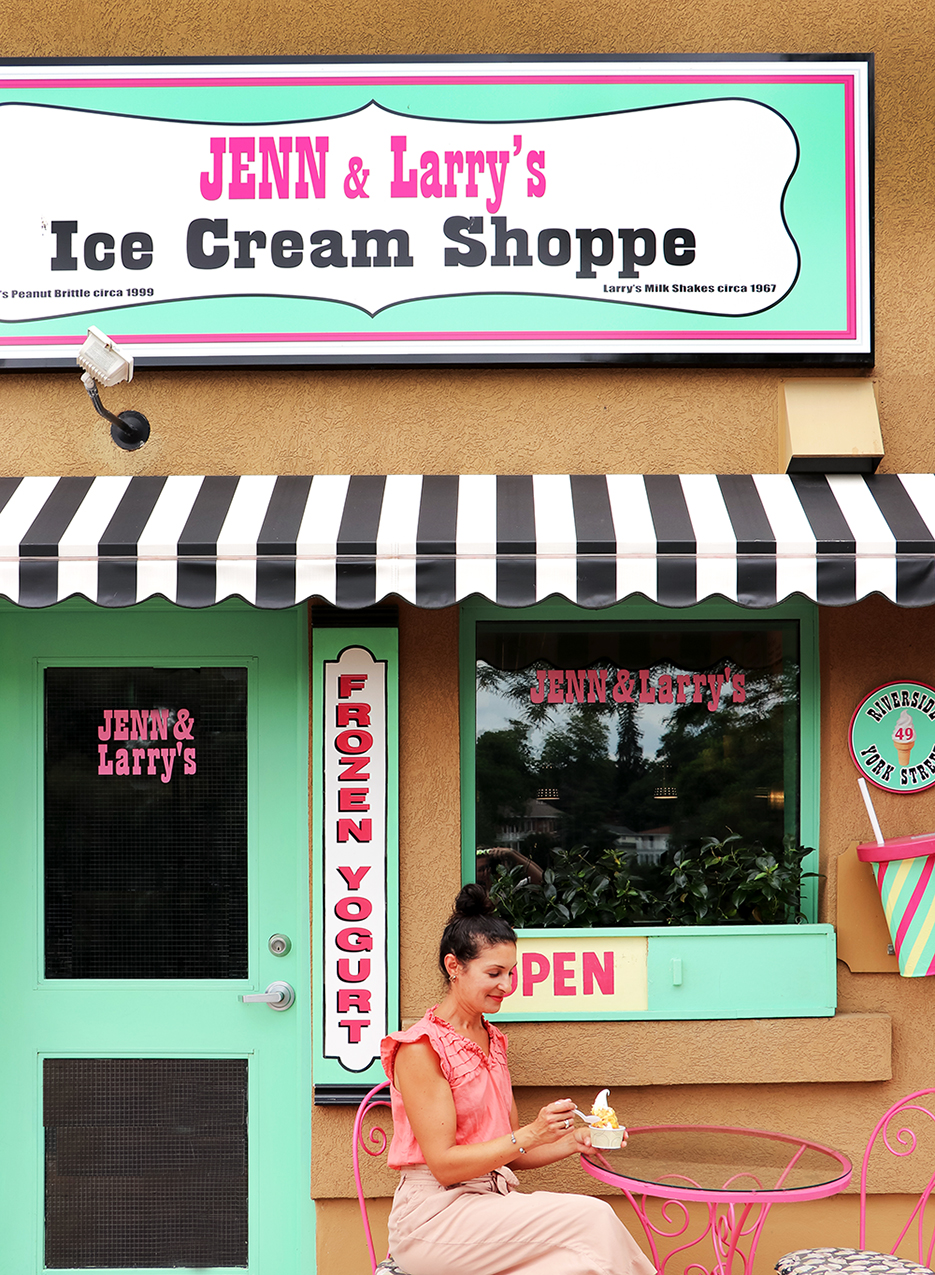 JENN and Larry's Ice Cream Shoppe has become an iconic summer destination for Stratford locals and tourists alike. The second you walk into the darling little shoppe on York Streetyou are treated like an old friend, and often greeted by the owner Jenn herself. The service is small town charm all the way and the ice cream speaks for itself. Famous for their Chocolate Malt Milkshakes and Ice Cream Nachos, there is no end to the selection of soft serve toppings and dips. Have you tried their chocolate soft serve dipped in peanut butter? We have and it's next level delish. It's no wonder there is usually a line up, but it's always worth the wait. 

Insider tip: If someone in your group has a dairy allergy, they stock a delicious line of sorbets that are dairy-free!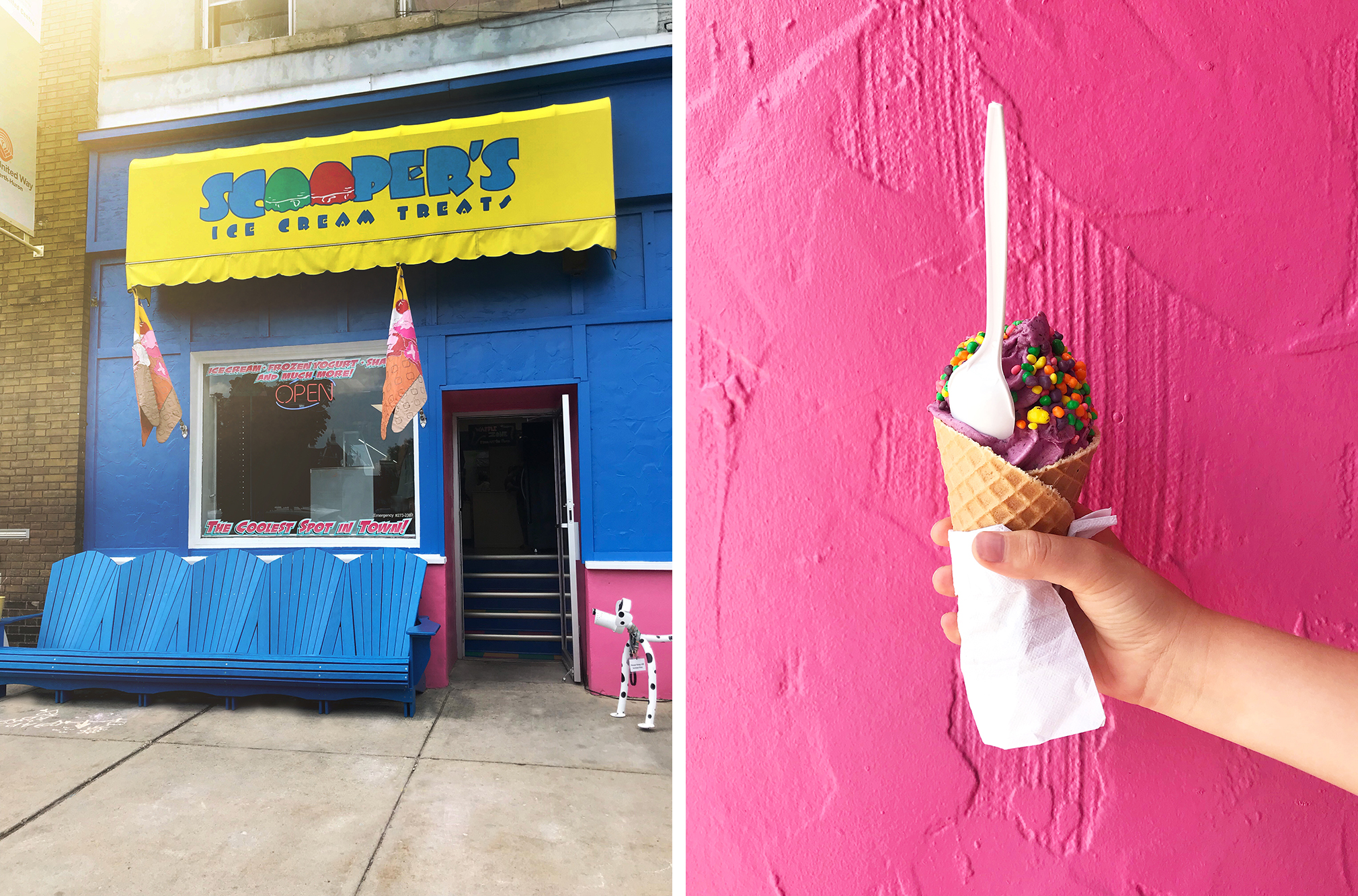 Scoopers
Homemade waffle cones, freshly made frozen yogurt and dozens of hard ice cream flavours to choose from, 
Scoopers
 is definitely a hot spot in Stratford in the summer months. Listed as Justin Bieber's favourite place to eat ice cream in Stratford, visit Scoopers located at 
28 Erie St
, Stratford. It's the perfect spot to walk to with family and friends with lots of seating available out front of their store to enjoy your ice cream, buckets of chalk for the kids can draw on the sidewalk and a fresh cool water bowl for your pooches. They do doggie comes too!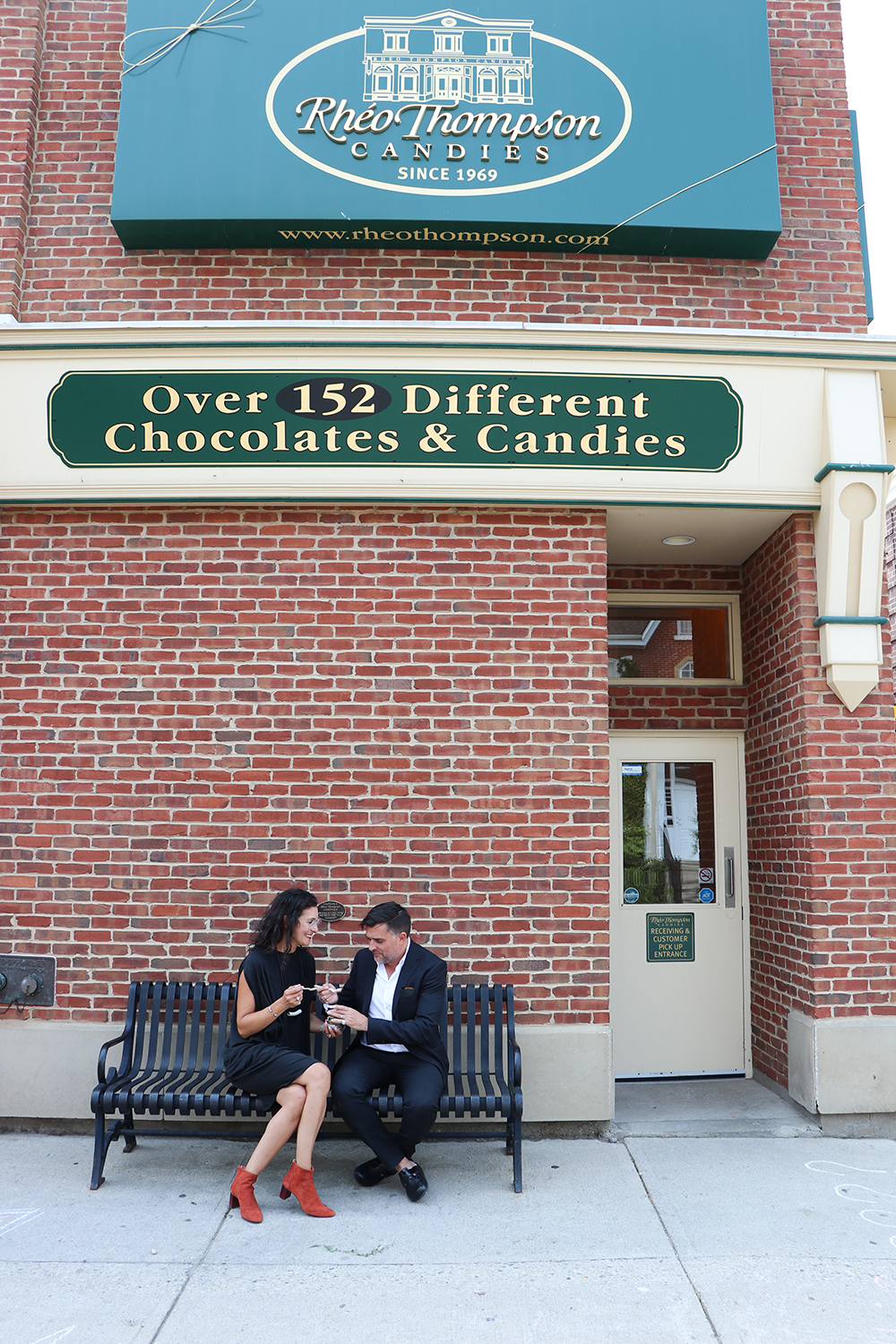 Rheo Thompson
Famous for their Mint Smoothies, 
Rheo Thompson
, owned and operated by husband and wife team Marc Johnstone and Kristene Steed, made their best selling chocolate into 
Ice Cream
. Genius and delicious! Certified organic, this rich creamy treat is made exclusively for Rheo Thompson by Mapleton's Organic Dairy. It comes in the perfect tub size for two people to share, say on an ice cream date on their bench in front of their iconic sign, or purchase one of their cooler bags with an ice pack and take it to the river to enjoy with your 
picnic
. Available only at their store located at 
25 Albert St
.
Ice cream served at home does not need to be boring… Try these easy ice cream inspirations as a sweet end to a tasty summer bbq. 
We hate to play favourites with our at-home recipes for ice cream desserts, but this is SO good, we are considering it for breakfast, and lunch, and a mid day pick-me-up! Affogato, so simple, SO GOOD! An affogato (Italian for drowned) is an Italian coffee-based dessert. It usually takes the form of a scoop of vanilla gelato or ice cream topped or drowned with a shot of hot espresso. And if you have never tried it, you are really missing out.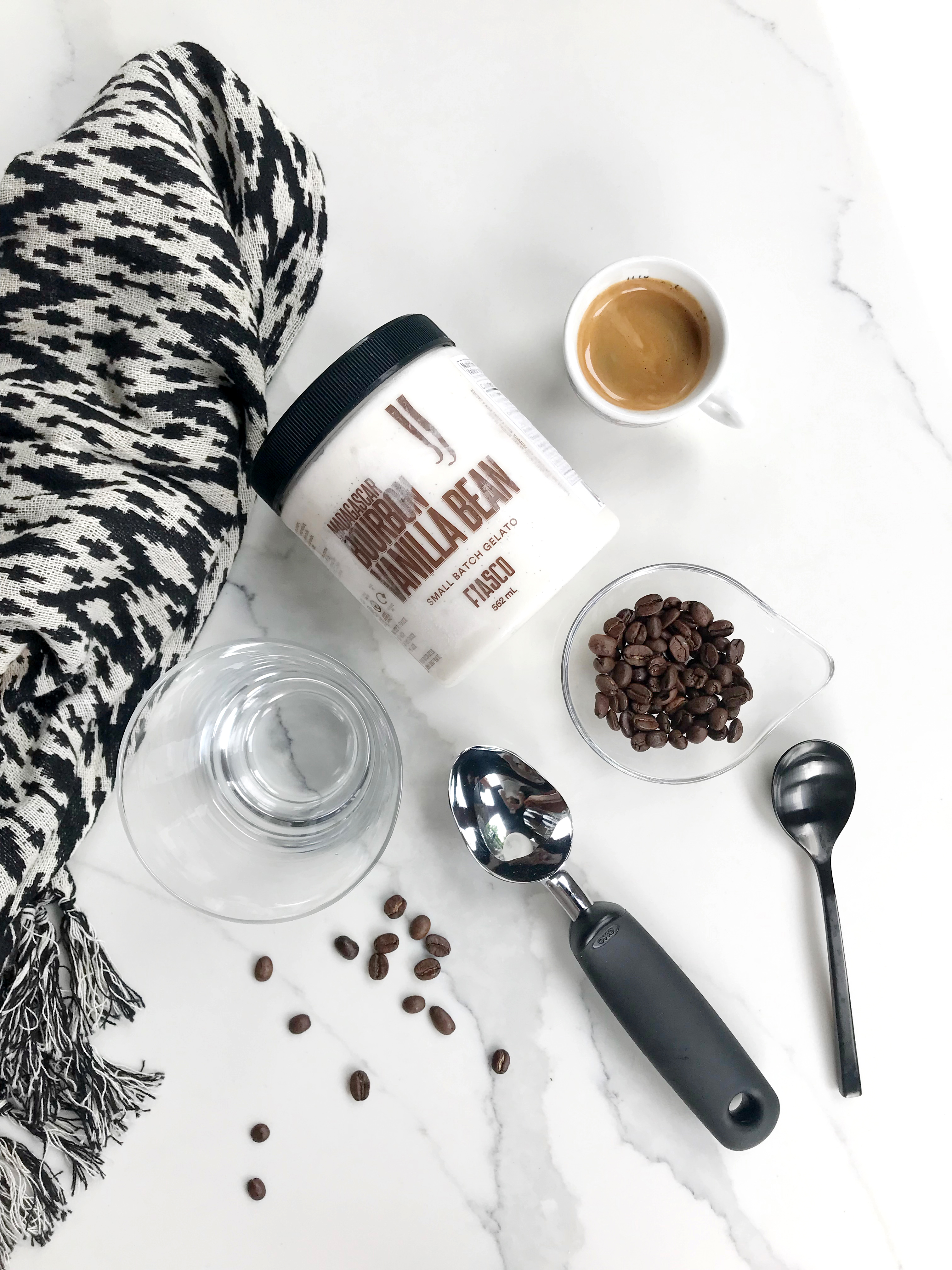 Affogato Recipe
• 1-2 scoops of your favourite vanilla bean ice cream, we used Madagascar Bourdon Vanilla Bean small batch gelato by 
Fiasco
 from 
Zehrs
• 1 shot of your favourite espresso (hot) – we used 
Balzacs
Pour the hot espresso over 1-2 scoops of ice cream and that is it! The espresso slowly melts the ice cream and you have a beautiful, absolutely delish dessert.

We've all got baskets of berries crying to be used in something delicious… This Raspberry Maple Basil Sundae using our favourite Moss Berry Farm Raspberry Jam and Escuminac Maple Syrup is a concoction of locally produced items that we sell at Bradshaws in our Gourmet Foods Department. This drizzle works great on pancakes, crepes and waffles too!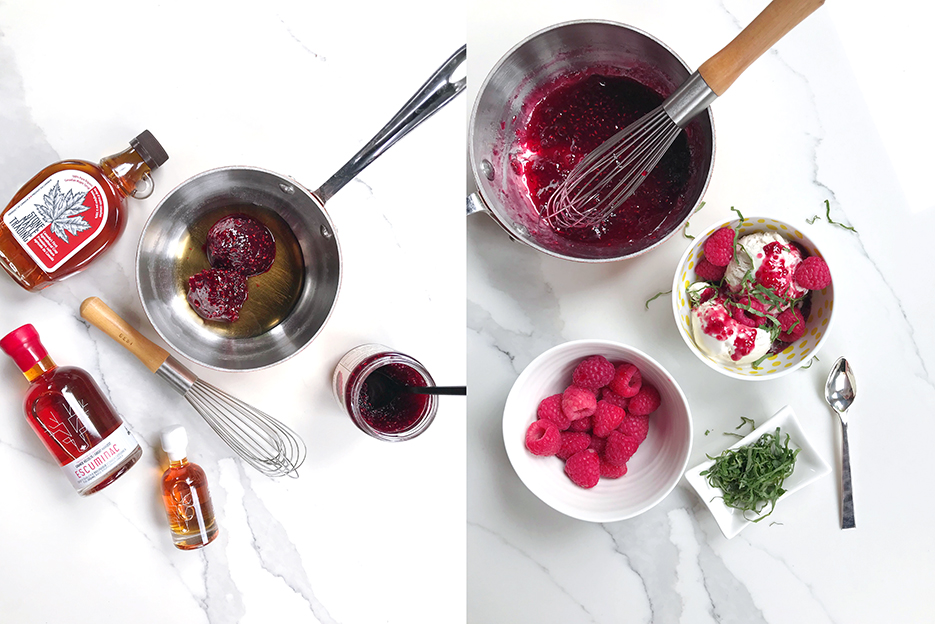 Raspberry Maple Basil Sundae
• 2 scoops of your fav vanilla bean ice cream
• drizzle of maple syrup – we used our 100% organic 
Escuminac
• basil leaves – finely chopped/chiffonade
• fresh fruit
In a small 
saucepan
 heat up the 
Moss Berry Farm raspberry jam
 and maple syrup, 
whisk
 and let reduce and simmer for 1-2 mins. Drizzle the warm maple syrup jam reduction over your vanilla ice cream and top with finely chopped basil.
To 
chiffonade
 your fresh basil, remove the leaves from the stems and stack the leaves. Using about 6 leaves, stack the larger leaves on the bottom , roll up the leaves lengthwise, and finely slice all the way through using a sharp non-serrated knife.
A great way to incorporate your freshly picked fruit in a sweet and fresh dessert.

Here's a super fun and interactive dessert to enjoy using Stonewall Kitchen Maple Brown Butter or Chocolate Waffle Cookies!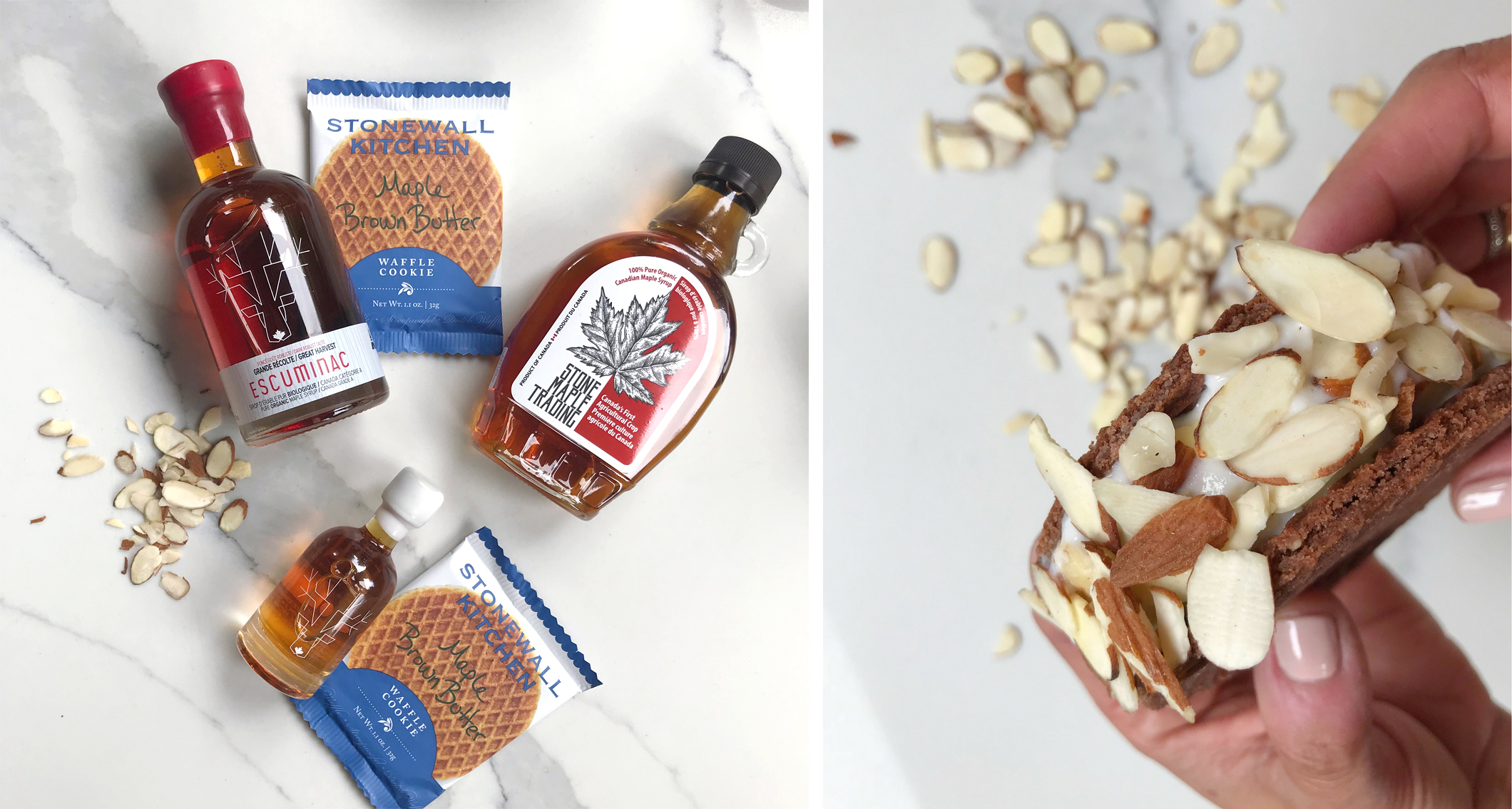 Super Simple Ice Cream Sandwich
• your favourite ice cream
• toasted slivered almonds (and any other topping you like – toasted coconut, sprinkles, crushed chocolate bars)
To freeze your ice cream in the perfect round, scoop your ice cream into a round ramekin, we used our 
Trudeau Silicone Ramekins
, press the ice cream down firmly, and let freeze for 15mins. Then remove your ice cream round and place on Stonewall Kitchen Maple Brown Waffle cookie, top with another cookie, and roll the exposed ice cream edges in almond slices. 

For this next super easy dessert, top your favourite ice cream (we used Haagen Dazs Caramel Cone Explosion) with Stonewall Kitchen's Dark Chocolate Sea Salt Caramel Sauce. Artfully crafted, the unexpected combination of savory and sweet with ice cream or on pieces of fruit fondue style. Baking tip: Try adding some to your brownie mix for extra moist and chocolatey brownies! Top sundae with finely chopped pistachios and serve with a Stonewall Kitchen Cocoa Sea Salt Caramel Sauce and a Waffle Cookie. Super easy, but super decadent.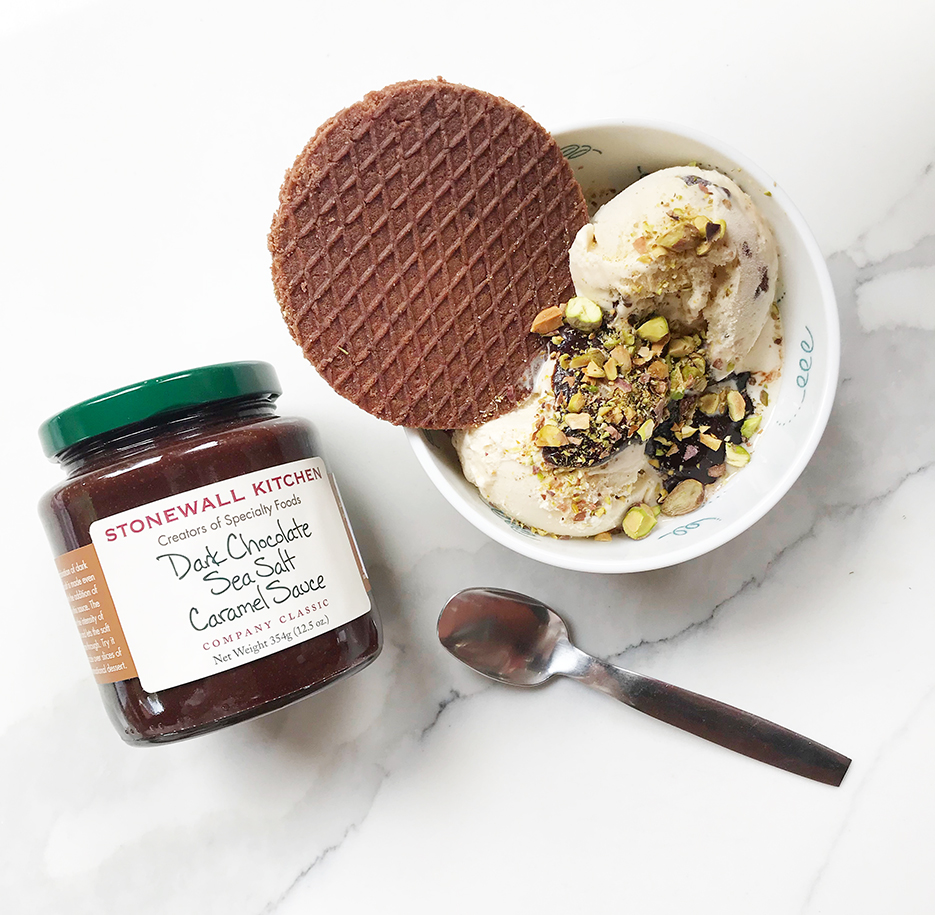 Chocolate Sea Salt Caramel and Pistachio Sundae
• your favourite ice cream 
• finely chopped pistachios
---
Share this post