Welcome to our NEW Bridal Registry Feature Series – where we feature local Brides who have recently registered with us for their Wedding Gifts!
At Bradshaws we have been helping Brides with their Gift Registry for over 127 years. We take a uniquely personal approach with all our brides and provide them with our signature Bradshaws service. We help our Brides choose quality items that last a lifetime, and make their registry experience special.
MEET newly married local couple Melissa & Greg Orr 
Wedding Date: September 12,  2020
Bradshaws: Mel, tell us how your experience Registering with Bradshaws was?
Mel: Amazing! From the moment we met with Kelly we knew we would be very well taken care of. We had the entire store to ourself which was such a nice touch. Kelly walked us around the store, highlighted some favourites, showed us new arrivals, and answered any questions we had. 
Going into the appointment I had an idea of some of the items we needed but with Kelly there to go over everything with us it added so much more! 
Our guests complimented how easy it was for them to purchase gifts for us especially since our guests were from out of town. We know a lot of our guests loved the call-in option to order our gifts! We got married  in the middle of the pandemic in 2020. Having this option to Register at Bradshaws and support local business was the icing on the cake!
Bradshaws: What are some of your favourite things you Registered for at Bradshaws?
Mel:
MAXWELL & WILLIAMS CAVIAR COUPE DINNERWARE – This collection made my dinnerware dreams come true! It is classic and bold and great for everyday use. I recently just went back to Bradshaws and noticed there were even more pieces so it is amazing to have that option to keep growing the collection over time. I love the versatility of the pieces. They can be used as décor or for everyday use! 
EPICUREAN CUTTING BOARDS – These boards are used daily in our kitchen. We love the slate/natural colour, also dishwasher and knife safe! 
RIEDEL O WINE TUMBLER – These glasses are our go to  for our weekend Mimosas! Kelly suggested adding more to our registry for when we have guests over and it was such a good suggestion! We have been able to use these glasses many times to celebrate with friends.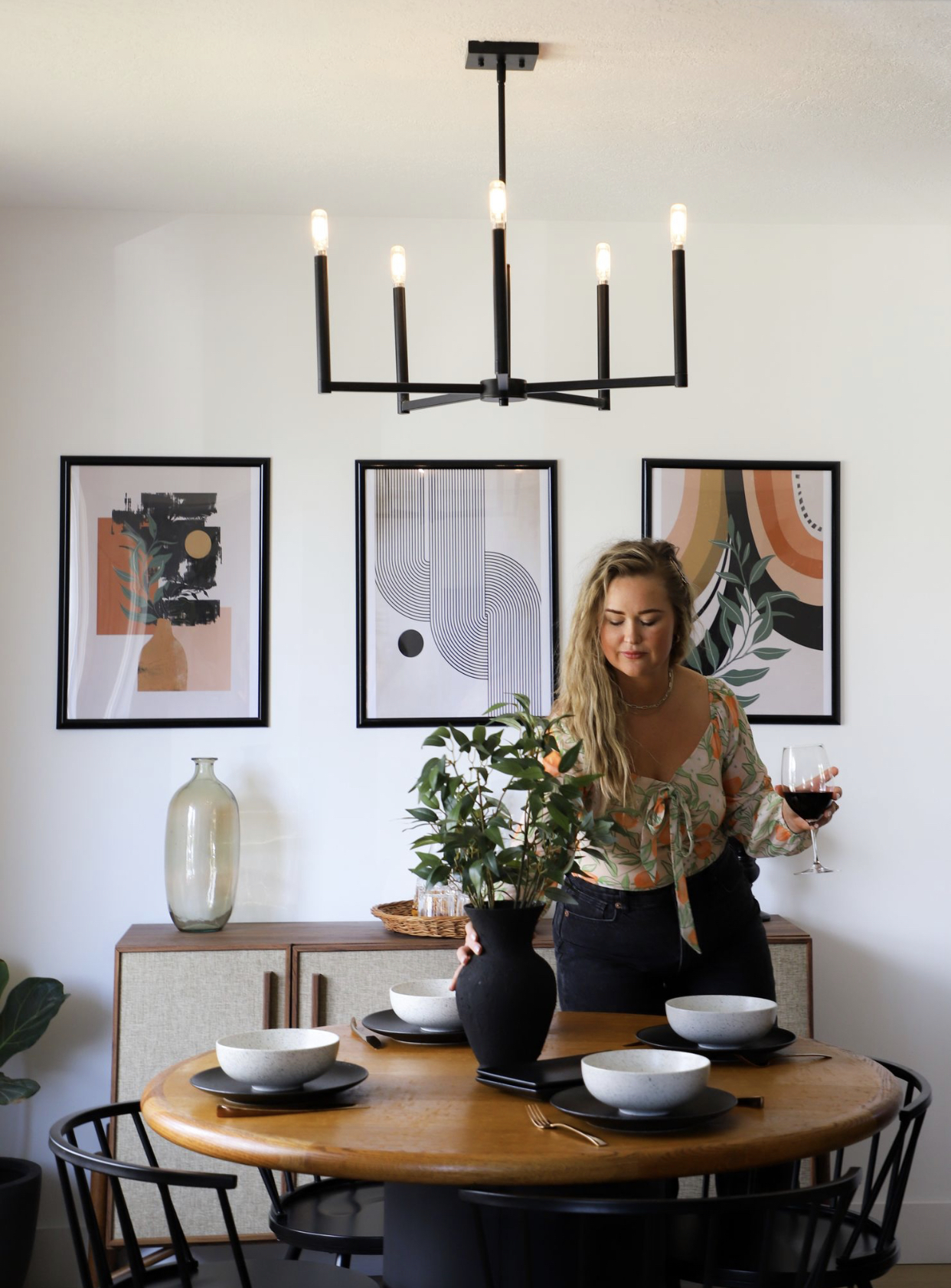 Bradshaws: The trend for modern brides sometimes tends to be to not register for gifts… would you recommend brides register?
Mel: 1000% YES! You spend the most time in your kitchen so why not make it everything you want! I would never go out and buy half the items that we received as gifts but I am so thankful we registered and our guests were so kind to purchase these items. We are so proud to host our friends & family over for events with all the amazing items we received. 2 years later I still feel like it is Christmas everytime we use our new items. 
Registering not only gives you the kitchen of your dreams but supporting local at the same time makes it a no brainer! 
Thank you Mel for sharing about your Bridal Registry experience at Bradshaws… We've enjoyed getting a peek into your beautiful home and love the way you have styled your Bradshaws gifts! We hope you will enjoy all of your pieces for years to come!
---
Share this post