Simple and delicious weekend recipe we highly recommend! Gravlax on Puff Pastry.
We've teamed up with Tracey of Perfect Pastry + The Flour Mill to bring you an inspired take on Gravlax. 
Carrie's Gravlax 
RECIPE:
Quality ethically sourced Salmon – Carrie bought hers from Canadian Brother + Sister company Spring Hills Fish
1 cup salt
1 cup sugar
1 tbsp crushed black peppercorns
1 tbsp crushed juniper berries
Mix everything together and use 1/2 to generously coat the inside of the fish. Store the other half in an air tight container or ziplock  bag until the next time you make gravlax.
Place a bunch of fresh dill on top of the salt, place the two fish flesh sides together like a sandwich with the salt mixture and dill on the inside. 
Wrap tightly with plastic wrap, and place on a cookie sheet or in a plastic container (to collect any juices that will develop)  in the fridge for 24-48 hours.  
The longer you leave it cure more cooked it becomes. Carrie recommends 24hrs for a thin piece of fish or 36-48 hours for a thicker piece of fish.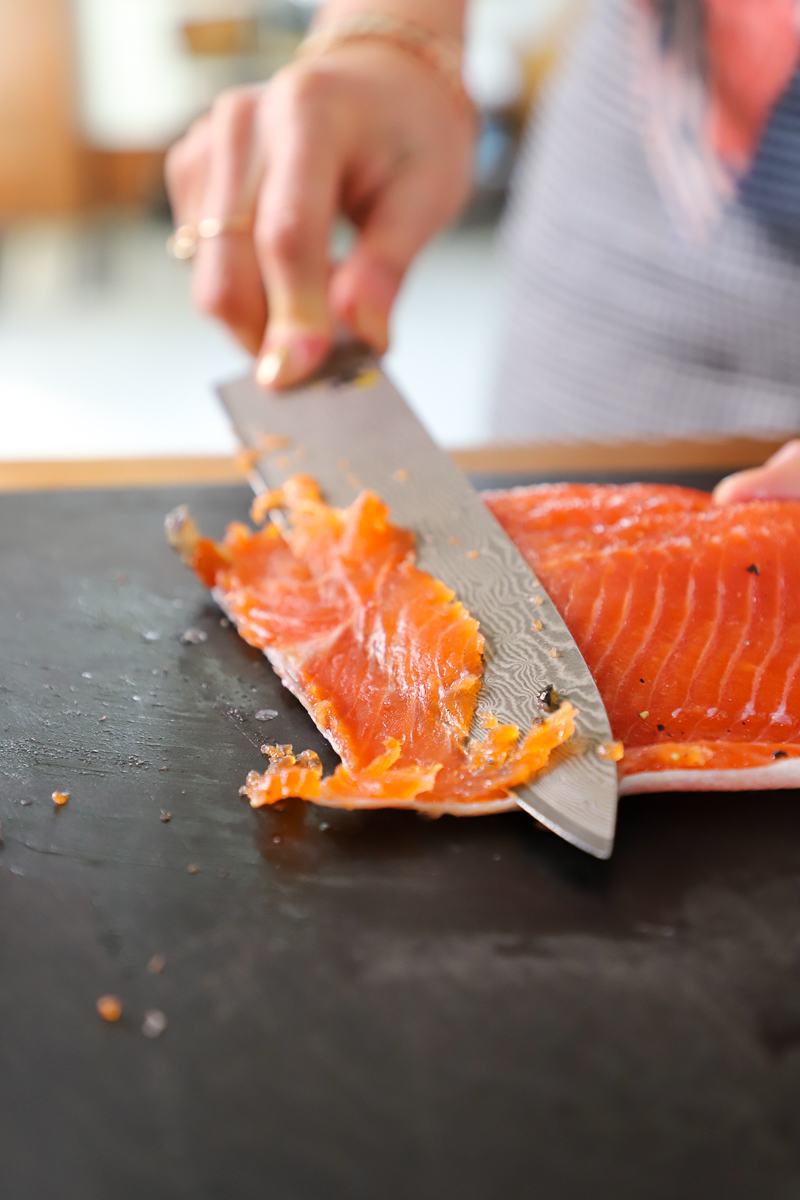 Tracey's Puff Pastry Tart for our Gravlax
RECIPE:
Puff Pastry – available at Bradshaws – Call 519 271 6283 to add to order.
Montreal Bagel Spice by Kanel – available at Bradshaws
Roll out your Puff Pastry, Measure a one inch border – and score the border. Roll the pastry on a parchment lined sheet and prick the inside of the pastry with a fork (not the border) all the way through – this will keep it from puffing up too much while baking.
Using a pastry brush, brush the border with water and sprinkle generously with Kanel Montreal Bagel Spice.
BAKE pastry at 400F for 30 minutes. Cool completely before topping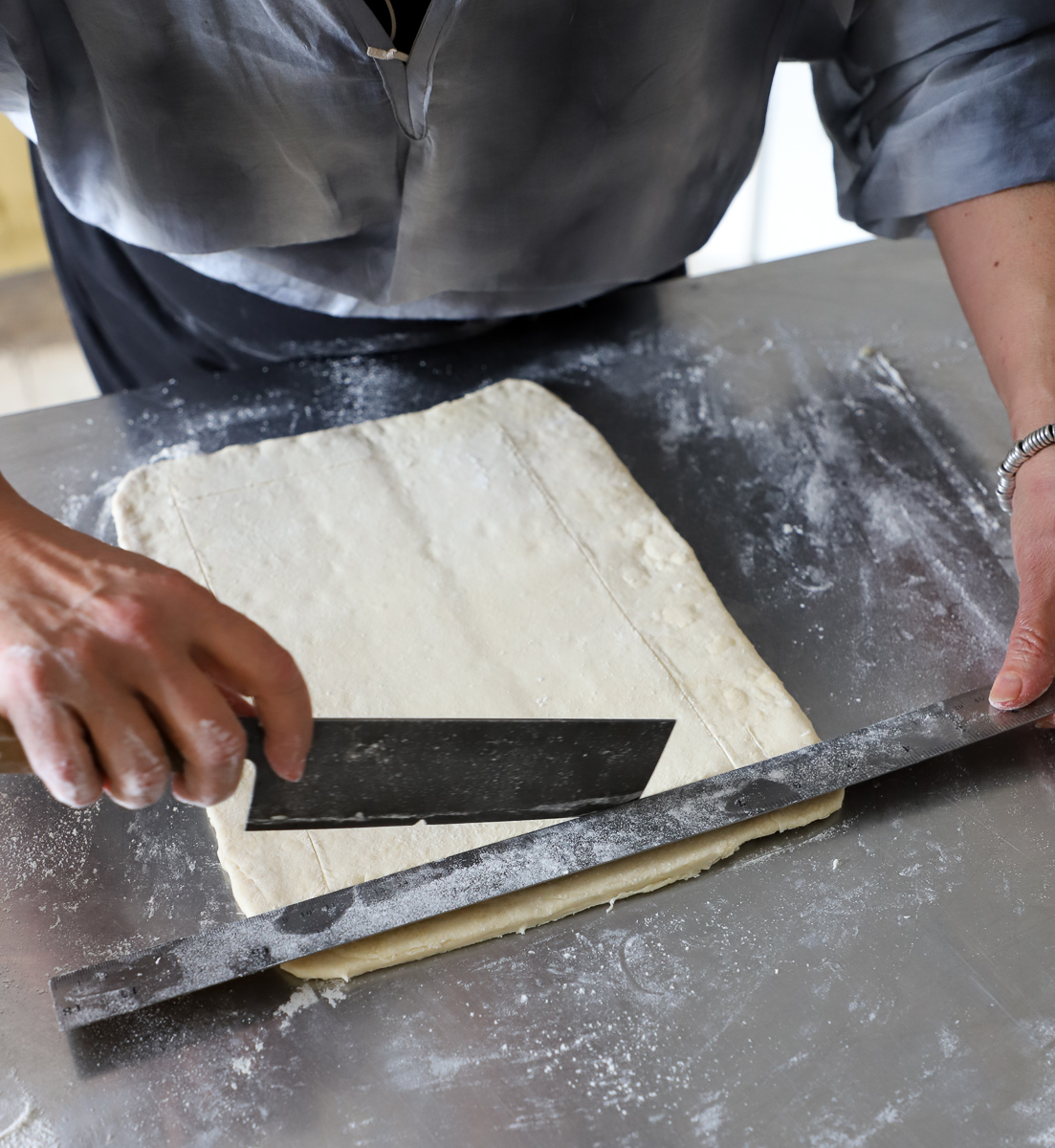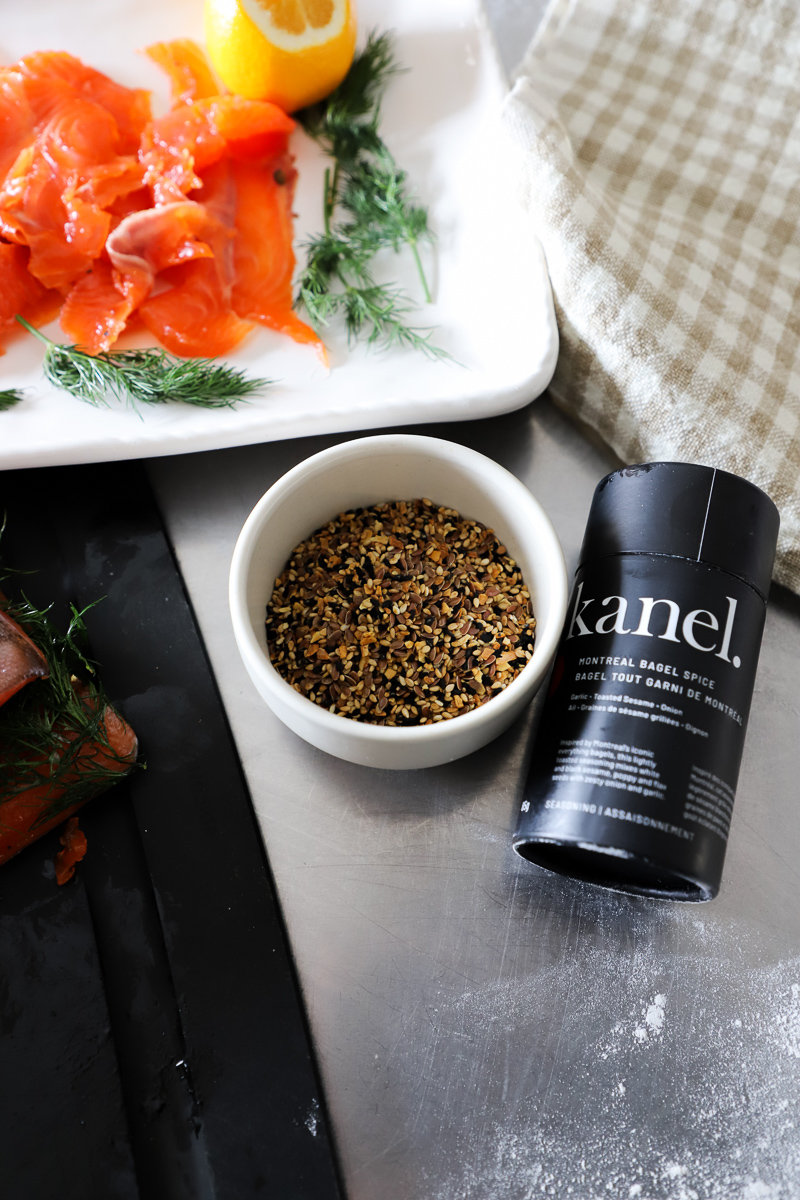 NEW to Bradshaws! 
Based in Montreal, Kanel is led by a small team of food-loving female entrepreneurs. They wanted to build a company they could believe in – innovative and ambitious, but also flexible, encouraging and family-friendly. They're passionate about sustainability and believe food has the power to bring people together – and should be crazy delicious when it does.
Inspired by Montreal's iconic everything bagels, this lightly toasted seasoning mixes white and black sesame, poppy and flax seeds with zesty onion and garlic.
How to top your Puff Pastry Tart
Once Puff Pastry Tart is cooled – spread generously with cream cheese. Top with Gravlax, capers, pickled onions, sliced Meyer lemons and fresh dill. 
Easy Pickled Onions
1 red onion sliced into thin rounds…preferably on a
mandolin
1/2 cup apple cider vinegar
1 tbsp sugar
1 1/2 tsp  salt
1 cup hot water
Sliced onions and place in a jar. 
In a measuring cup dissolve sugar and salt in hot water, then pour over onions.
Let sit out for an hour and then cover and refrigerate.
Keeps for up to 3 weeks.
The PERFECT weekend recipe #athome
CALL 519 271 6283 Monday to Saturday 11am-5pm
to order your Puff Pastry for contact-free curbside pickup or FREE local delivery!
---
Share this post