We've been following author Jackie Kai Ellis on instagram for a while and love the glimpses of style and food inspiration she shares from her stunningly gorgeous Paris apartment. Her memoir The Measure of my Powers was our favourite summer read. So thoughtfully beautiful, and honest, her memoir details her struggles with depression, her realization of a failing marriage and her gorgeous love of food, travel and ultimately herself.  
We were so inspired by Jackie's book that we wanted to ask her a few questions to dig a little deeper into some of the main themes we loved in The Measure of my Powers.
Bradshaws: Your book was our favourite summer read! So real, so raw, so beautifully intertwined with travels and recipes we are dying to make. Of all the recipes in your book, which one would you say reveals the most about you as a well traveled foodie. 
Jackie Kai Ellis: I would say the tips on a perfect Provençal picnic reveals the most about me and my love for travel. When I'm in a new city, I love to visit the markets to see what and how the locals eat, it's like a peek into their daily life and what is important to them.
Bradshaws: In your book you beautifully highlight the ingredients for a perfect Provençal picnic in summer. How would you describe the perfect fall picnic in Paris?
Jackie Kai Ellis: Fall tends to get chilly and sometimes wet so picnicking is not as popular, I've noticed. Instead, I would say that a perfect way to pass time in Paris during fall, is to wrap an extra scarf around you, and sit at one of the many cafés with chairs cascading onto streets and plazas, sit with a glass of red wine and people watch.
Bradshaws: We've been following your new life in Paris through your Instagram feed, and we covet your apartment (that stunning vintage bed!!). We know that in Europe, space is at a premium. How do you minimize what you bring into your living space and what would you say are some of the most important items in your home that you enjoy using daily and couldn't live without? (i.e. buying with intention, not wasting money on substandard items etc…)
Jackie Kai Ellis: I try my best not to buy things that I don't inherently give me joy (a little jolt of happiness in my stomach every time I lay eyes on it) or things that don't have a very good use. We use, touch, smell, see these things and interact with them so frequently that I believe they impact the way we feel. I mean, even a toothbrush, we use it multiple times a day, what if we actually loved the colour of the handle, feel of the bristles and the texture of our toothpaste? It sounds crazy and it's not always doable, but it's a simple luxury to be grateful for when we can. 

Things I love and use daily:
– my beautiful coffee cup. I buy at least one that is incredibly inspiring to me. I use it each morning and I love the way it feels in my hands, the weight of it, the colour, the way the glaze feels on my lips when I sip. 
– my bedsheets. Sometimes I wake up and jostle my legs around and thank my lucky stars to have sheets that feel like silk on my skin. 
– fresh flowers, even if just one blossom in a cup. They have a delicate vitality that I really love to see each day.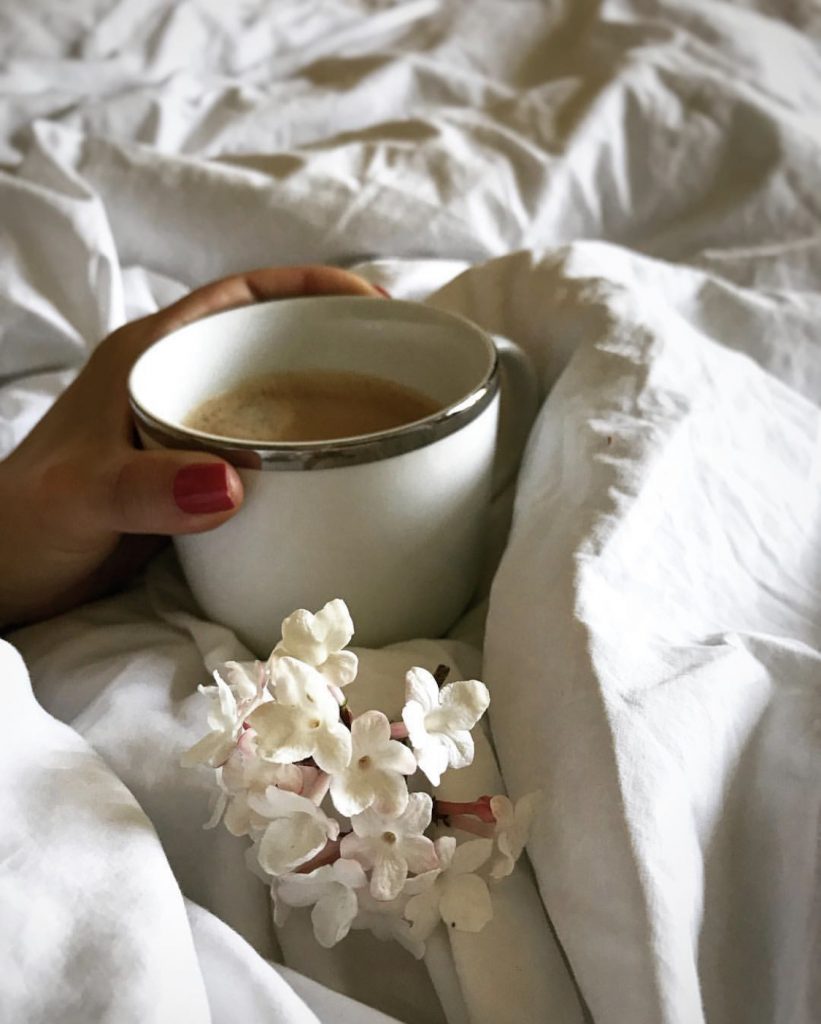 Bradshaws: You've said your new Paris home invites 7hr long dinner parties and inspires great conversation, what is your favourite fall dish to make for one of these luxuriously long dinner parties? 
Jackie Kai Ellis: I cook different dishes each time. Most recently the menu was:
Roasted squash & pumpkin salad with raisins, mint and chard in a tahini sauce.
Wild arugula and endive salad with preserved lemon and parsley dressing.
Roasted entrecôte 
Polenta topped with roasted chanterelles 
And a friend made a mascarpone fig tart.
Bradshaws: What are some things you do to set the tone and mood when you're having guests come over?
Jackie Kai Ellis: Music is key, I usually appoint someone to be in charge. Good wine and/or cocktails. Something laying out to nibble on while dinner is being finished, like cheeses, nuts etc. 
Bradshaws: You had as at your description of the perfect French croissant tasting like a 'morning in Paris', and we loved reading about your dedication and desire, failure and eventual mastering of the perfect croissant. What would you consider your most loved kitchen tools for mastering your favourite recipes.
Jackie Kai Ellis: I think the basics will take someone very far into the cooking rabbit hole:
Good tongs, easy to use and don't scratch your non-stick pans.
Small offset spatula to lift things in pans or coat things with frosting.
A good, heavy cast iron pot for braises, soups, anything.
Proper knife that feels natural in your hands…and is sharp!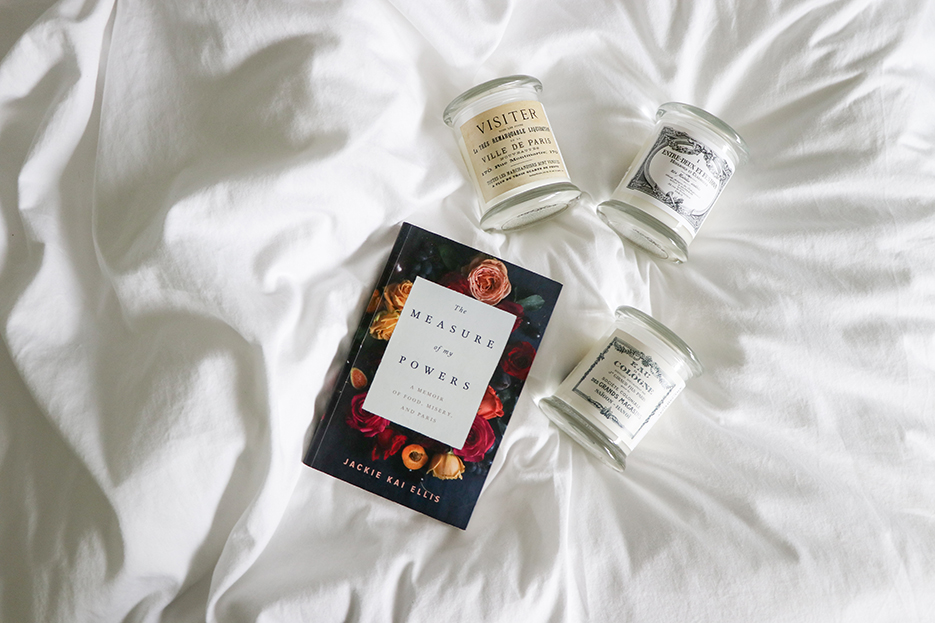 Join us for a French inspired 3-course dinner with wine pairings at the Stratford Chefs School as Jackie shares her story of empowerment, self-discovery, and the importance of a life well-lived—through good food, through self-love, and through the desire to find meaning. 

• Lyonnaise Salad 
• Ricotta Gnocchi with Brown Butter and Herbs 
• Slow-Cooked Salmon with Roasted Potatoes, Pickled Shallots and Aioli 
• Passionfruit Baba au Rhum 
~Menu subject to change~

Tickets available here: 

As our gift to you from Bradshaws, each guest will receive a gorgeous Paris inspired 
Pure Home Apothecary
 candle with the most beautiful and pure fragrance of 
Lavender.
---
Share this post