Winter salads are a our favourite way to eat bright and nutrient dense foods to fuel us through the winter months and here is one of our favourites! Featuring a few KEY kitchen tools and ingredients we use on a DAILY basis and a must have for any kitchen!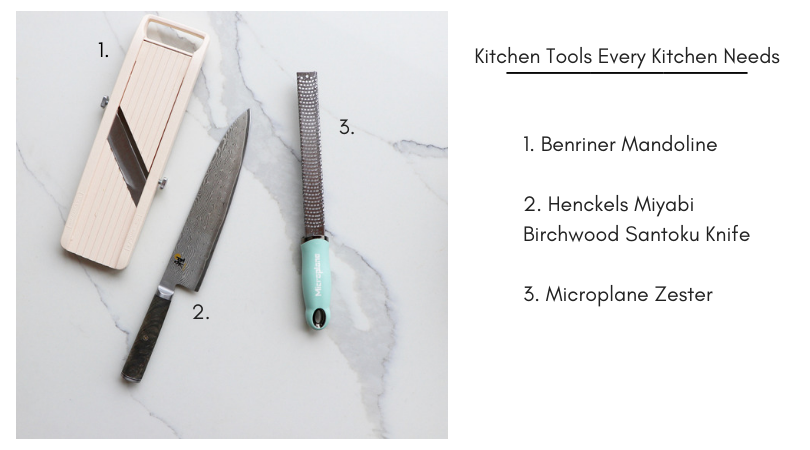 The mistake with most salads is that the ingredients are not properly prepared and these tools make ALL the difference. A good Mandoline, like our Benriner Mandoline slices your veg, in this case our Brussel Sprouts, consistently giving you beautifully thin slices. A high quality sharp knife, like Carrie's favourite our Henckels Miyabi Birchwood Santoku knife makes it much easier to get a great chop, shred and slice. A Microplane Zester, is one of the most used kitchen tools, zest your garlic, your lemons, your nutmeg or cinnamon, the possibilities are endless and the fine texture it creates elevates whatever it is you are making! For this salad we zested our lemon rind into the salad, and also used it to mircoplane our fresh parmesan cheese. 
This salad will be on repeat, with slight variations all winter long. The perfect salad to serve this holiday season. 
Beautifully designed dishes, gold flatware, wooden bowl all available at Bradshaws
All of the products above are available at Bradshaws. See our Kitchen Department and up your salad game!
---
Share this post