We're dishing up one of Carrie's go-to summer dessert recipes – Mixed Berry Clafoutis.  Super simple, so good! Great for summer entertaining.  This is the absolute EASIEST dessert you can make and really impress your friends. AND right now you can get our Emile Henry Deep Flan Dish on SALE. Reg $55.95 now on SALE for $39.95 –
This generous Deep Flan Dish from Emile Henry, with it's high sides, offers the best homemade tarts and pies. The HR Ceramic ensures perfectly even cooking and holds the heat in so your dish stays warm for the whole meal. Great for quiche too!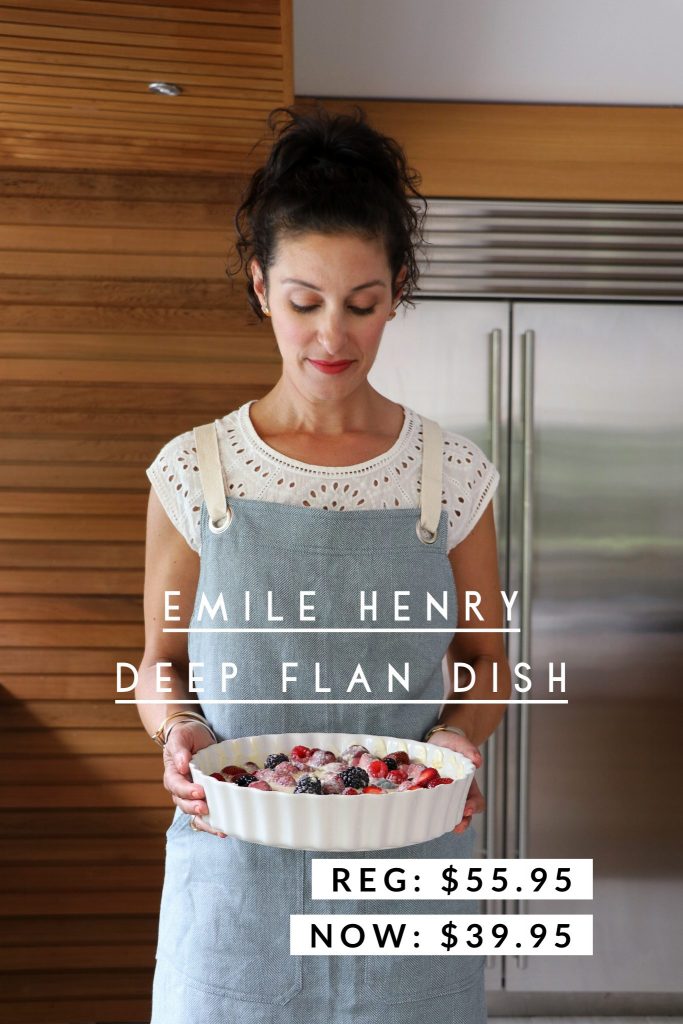 Mixed Berry Clafoutis
(Serves 6)
4 eggs
1/3 cup caster (superfine) sugar
1 1/3 cups 35% whipping cream
1 teaspoon vanilla extract
¼ cup all-purpose flour
1 cup raspberries
1 cup blueberries
1/2 cup mulberries
1 cup strawberries, hulled and halved
Icing sugar for dusting
1. Preheat oven to 325 F.
2. Place the eggs, sugar, cream and vanilla in a bowl and whisk until frothy.
3. Sift flour over egg mixture and whisk until smooth.
4. Place the berries into a lightly greased 6-cup baking dish.
5. Pour the egg/flour mixture over the berries and bake for 55 minutes to 1 hour or until set and golden.
6. Dust with icing sugar and serve.
Enjoy this classic French country dessert!
*Special tip…
Prepare in advance of your guests arriving for dinner and pop it into the oven right when you sit down to eat. By the time it's ready, you'll have just cleared the table from your meal and your entire home will smell delicious as dessert is ready to be served!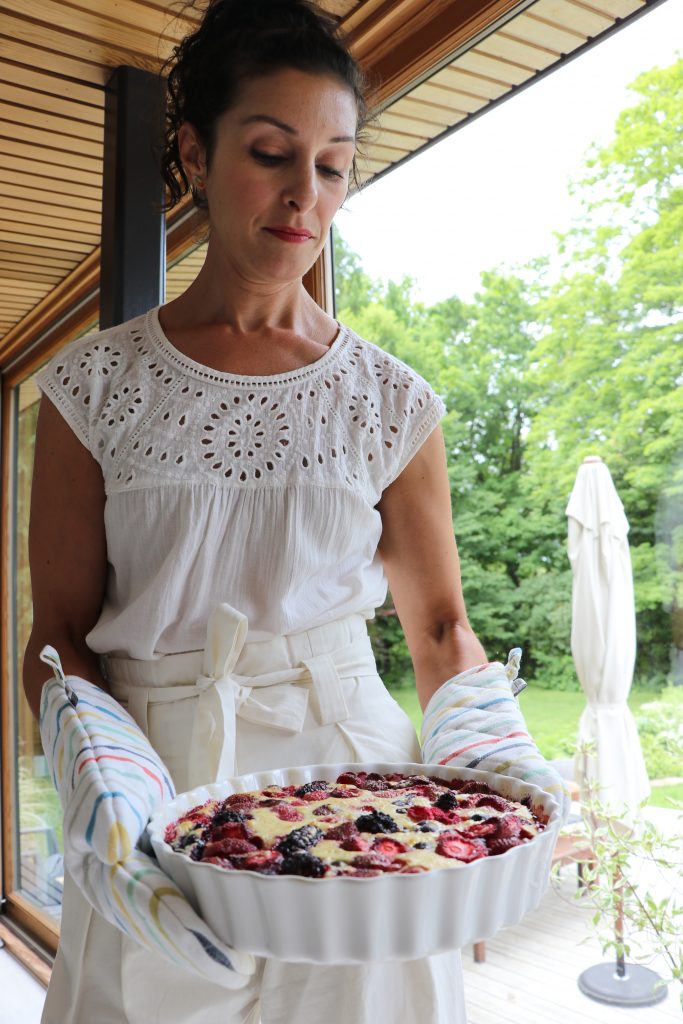 If you can make a pancake, you can make this recipe. Try it and make sure to post your finished dessert @Bradshaws1895 on Instagram so we can share with our followers!
---
Share this post