Gorgeous Summery weather is finally here and we are excited to get outdoors and max out every minute of summer sunshine.
We're feeling inspired to create simple memorable moments such as a relaxing picnic experience with friends and family, so we're dishing on how to picnic like a pro in our gorgeous picturesque city of Stratford, ON.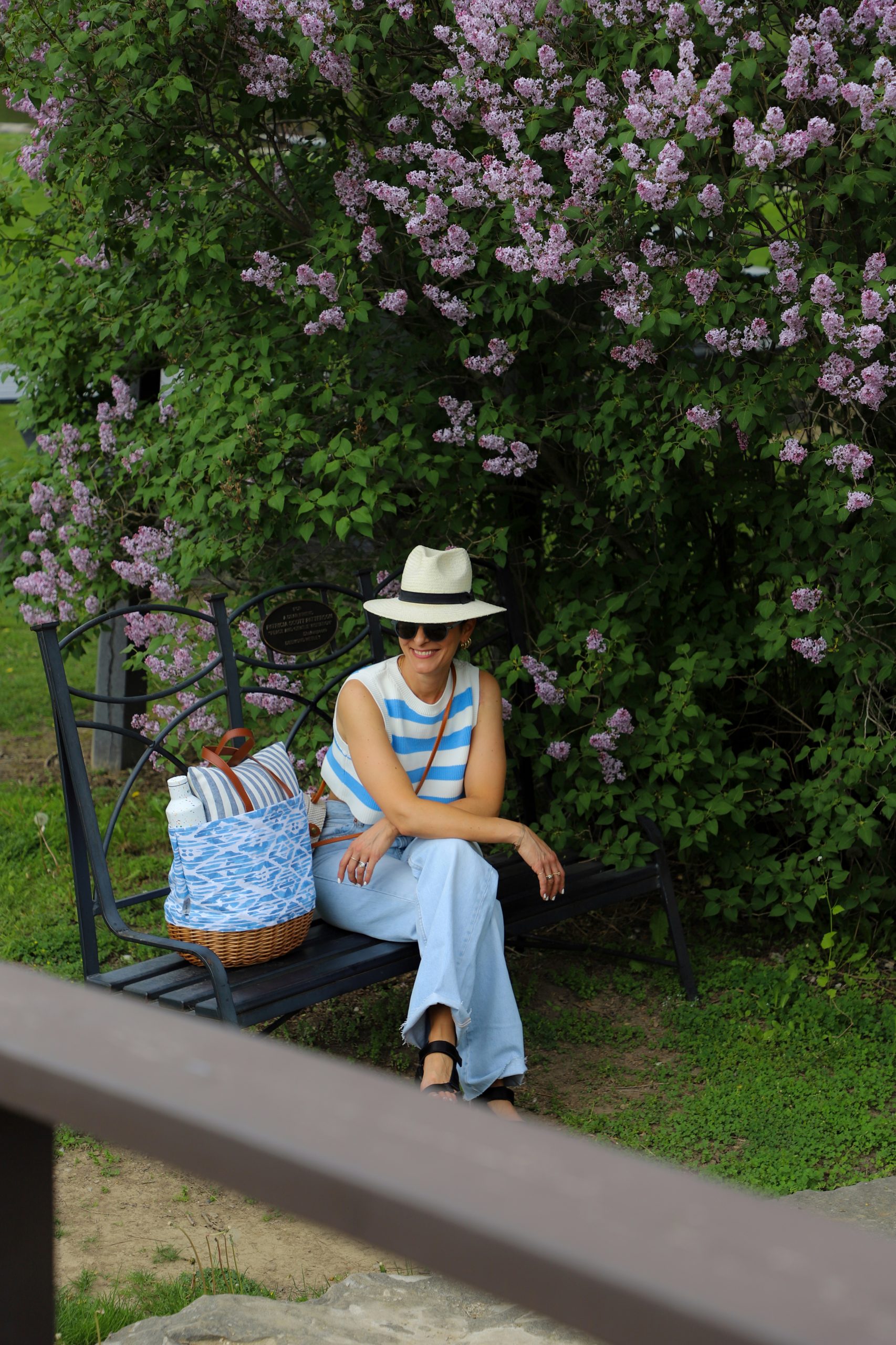 Stratford has so many perfect places to enjoy an outdoor picnic. A favourite of ours is Tom Patterson Island. Located in the centre of the Avon River, access the island by a foot bridge off the sidewalk that circles around the river. The island was named after Harry 'Tom' Patterson who was an Ontario Journalist that founded the Stratford Festival –  the largest classical repertory theatre in North American. The island is covered in lush green grass, with several large weeping willow trees providing lots of beautiful shade. Get your bird-watching on as the areas' swans peacefully glide around the river. People watching here is fun as well as there are often many activities happening on or around the river. Dragon Boating, canoeing and kayaking, paddle boating and wave as the Avon River Tour boat goes by.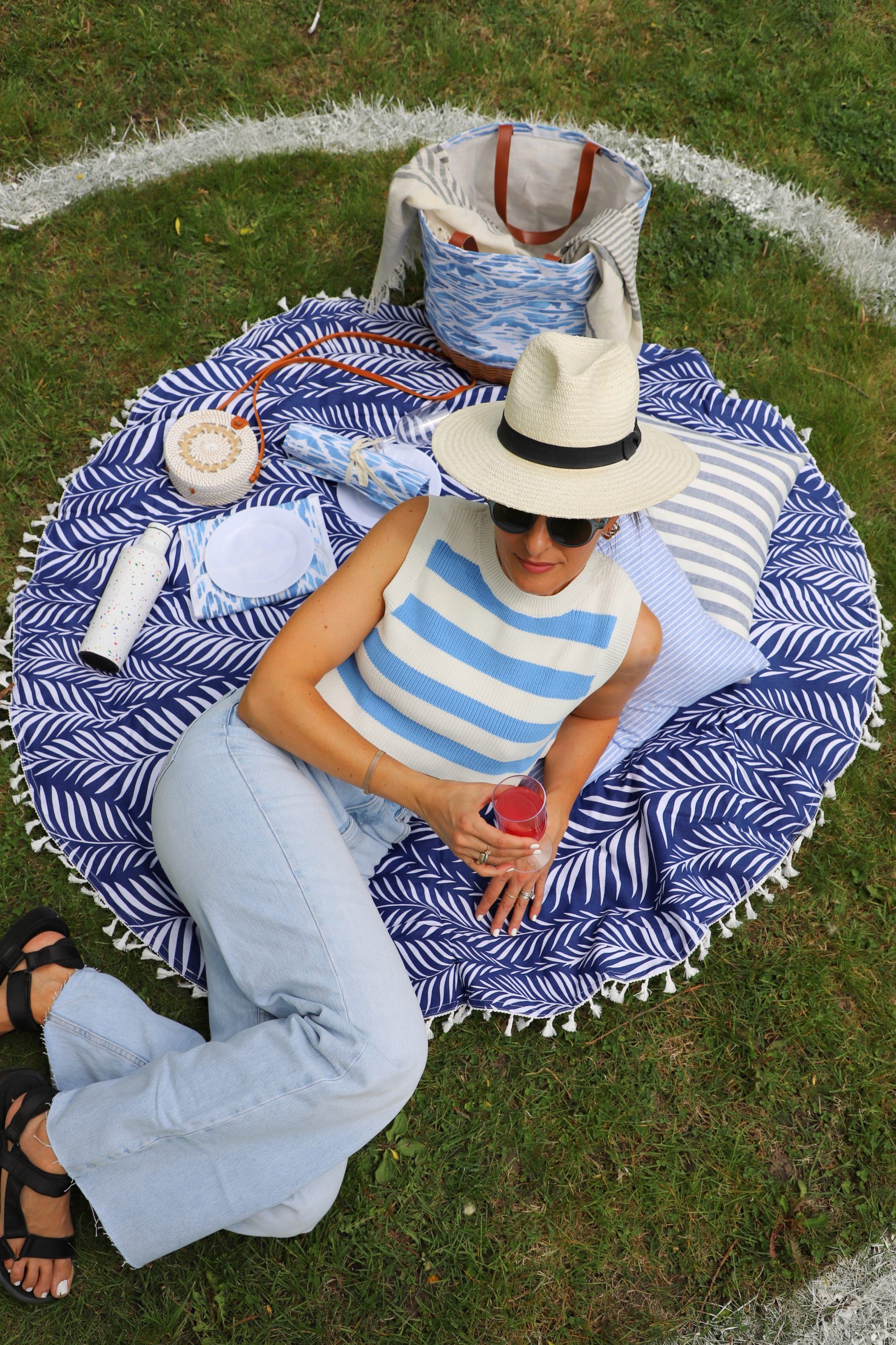 Enjoy the gorgeous greenery down by Lake Victoria and socially distanced PICNIC in one of the designated circled set up by the City. You can also catch a great yoga class by MODO Yoga Stratford here too!
Shakespeare Gardens, often frequented by locals on their lunch break or those going for a serene stroll. The extensive gardens were once home to the Dufton Woolen Mill and have been transformed into an impressive gardenscape honouring William Shakespeare. You'll find  a smattering of shaded picnic tables to lay out your lunch, or alternatively, just lay a cozy blanket on the grass and enjoy the well manicured greenery, chirping birds and the river slowly rolling by as you enjoy your picnic. 
We love to fill our picnic baskets with the gorgeous selections of our local restaurants & small businesses. Places like Cafe Bouffon , Mercer, El Cactus Taco Shop, Edison's Cafe and Bar, Revel, York Street Kitchen
Picnic Baskets have an old world charm to them that we just love, in a new modern way! Perfect Wedding Gift, Anniversary Gift, Bridal Shower Gift!
A simple picnic can be such a great way to enjoy the outdoors, great food and great company. 
Looking for a local's inside scoop on a hidden gem of a place to picnic? Gallery Stratford's grounds and surrounding area are as picturesque as it gets. Manicured gardens, large beautiful trees, sculptural art installations complete with a beautiful (and quiet) waterfall. Park your car at Gallery Stratford located at 54 Romeo Street, walk up the hill from the parking lot and you will discover one of the most serene places in all of Stratford. Perfect for a picnic-for-one if you sit on a bench by the waterfall to just relax, reflect and enjoy your lunch. 
Tag us @bradshaws1895 in your Summer picnic adventures!
---
Share this post