Are you intimidated when it comes to baking? We're happy to stock the full line of frozen puff pastry, shortcrust and cookie doughs from Perfect Pastry based in St. Marys, Ontario. With less fussing around in the kitchen, these pre-pepared doughs will help you look like a real baking rock-star! 
WHAT YOU'LL NEED

Parchment Paper
Pie Weights,
Rectangular Quiche Pan with Removable Bottom
Rolling Pin
Cast Iron Skillet to Sauté mushrooms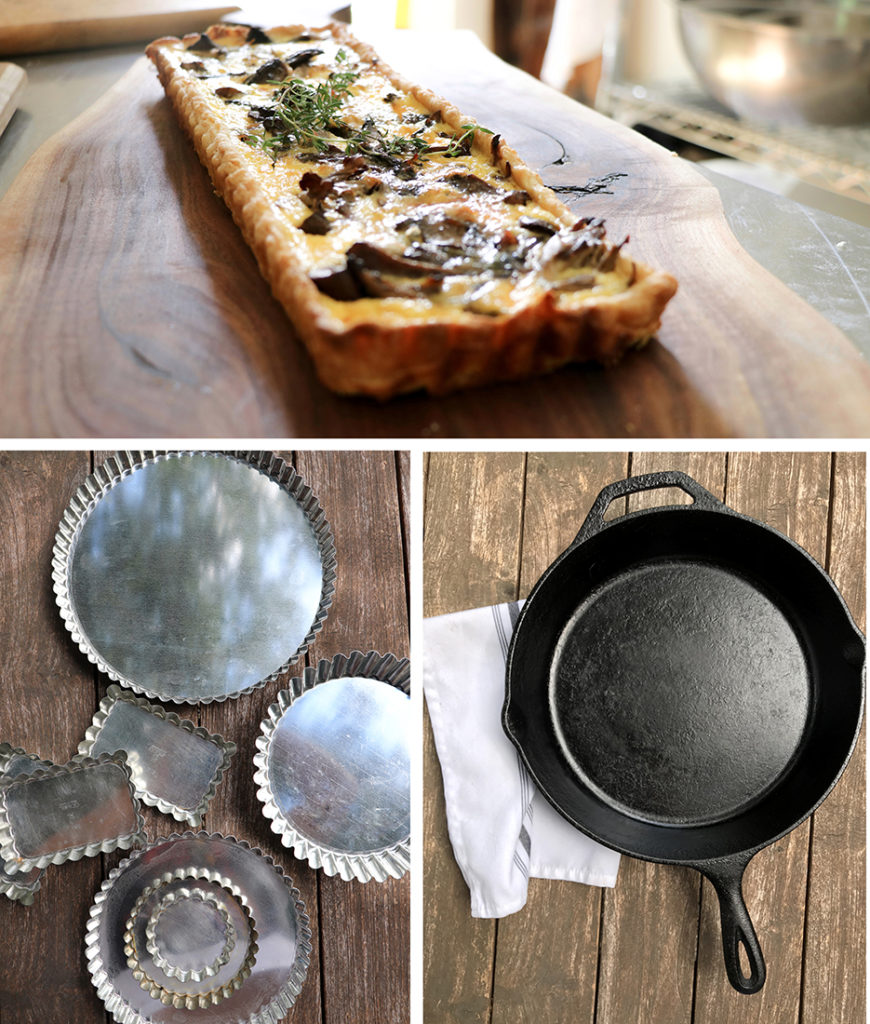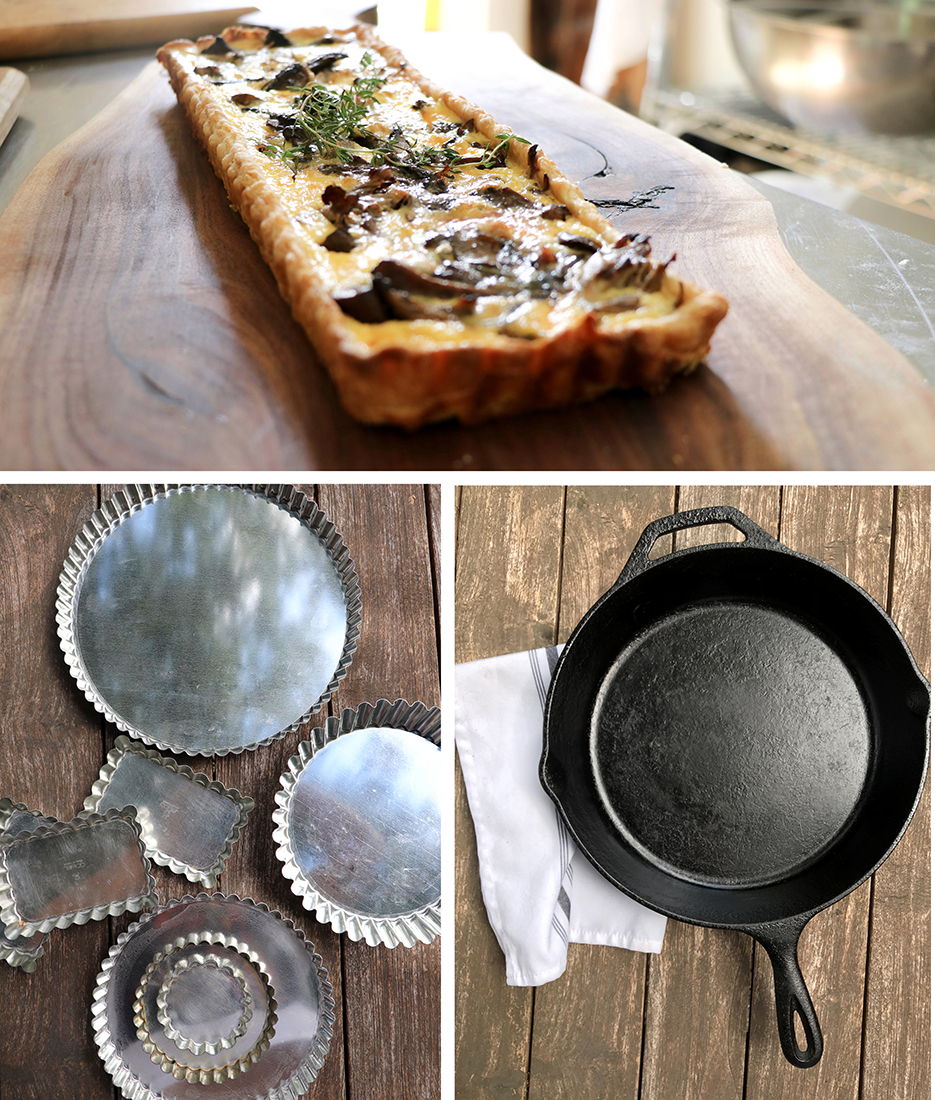 PERFECT PASTRY WILD MUSHROOM TART
1/2 package of Perfect Pastry shortcrust (defrosted)
1 large shallot, diced
3 cups (or more) assorted mushrooms, sliced
2 springs fresh thyme, stems removed
Salt
2 tbsp (approx) each butter and olive oil for sauteéing
2 egg yolks
1 whole egg
1/2 cup heavy (35%) cream
1/2 cup (generous) grated cheese. We used local Stonetown Grand Trunk but Gruyere cheese works beautifully too
Defrost pastry. Roll out half a ball on lightly floured surface, to fit pan.
Press pastry in to tart pan, carefully pressing in to fluted sides.
Line pastry with a piece of parchment paper. Fill with pie weights or dry beans and bake in a preheated 400F oven for 15 minutes.
Meanwhile, sauté shallots, mushrooms and thyme in butter and oil until tender. Salt to taste.
Remove tart shell from oven and cool. 
(Remove parchment and pie weights – save for use next time!)
Reduce oven temp to 350F
Sprinkle cheese in partially baked shell
Add mushroom mixture
Whisk together egg yolks, whole egg and cream and then carefully pour over mushroom filling.
Bake for 30 minutes or until custard is set and top golden
Garnish with fresh thyme
Serve warm or room temperature with a refreshing mixed green salad!
Makes 1 rectangular tart…but of course you can double the recipe to make 2 or a larger tart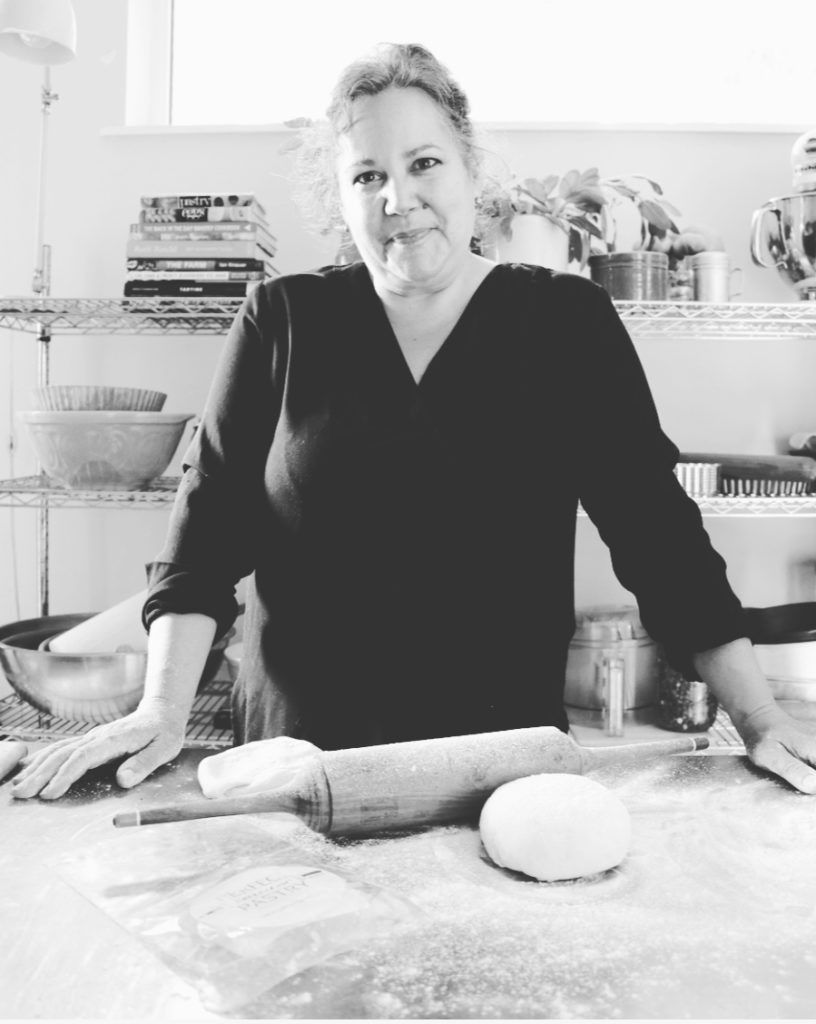 Tracey Pritchard is a former Toronto caterer, food writer, restauranteur and consultant with over 30 years experience in the business. Now living in Stratford, Ontario, Tracey continues her passion for feeding and educating people about good food and how to prepare it.
Tracey firmly believes that:
• people want to make their own food.
pastry making is daunting to the average home cook
• people would cook with pastry more often if they had a quality product to purchase and a few simple tips and ideas
And that's how Perfect Pastry came to be.
Perfect Pastry is an all-natural frozen pastry that once defrosted rolls out and bakes like a dream. Perfect every time.
Perfect Pastry, Cookie Dough and Pie fillings are always made with the best possible ingredients. Locally milled flour, good butter, free range eggs, real vanilla, fair-trade chocolate and local seasonal fruit. All Perfect Pasty products are GMO free with no artificial ingredients or preservatives.
Make sure to follow Tracey's NEW project The Flour Mill in St. Marys, Ontario!
---
Share this post