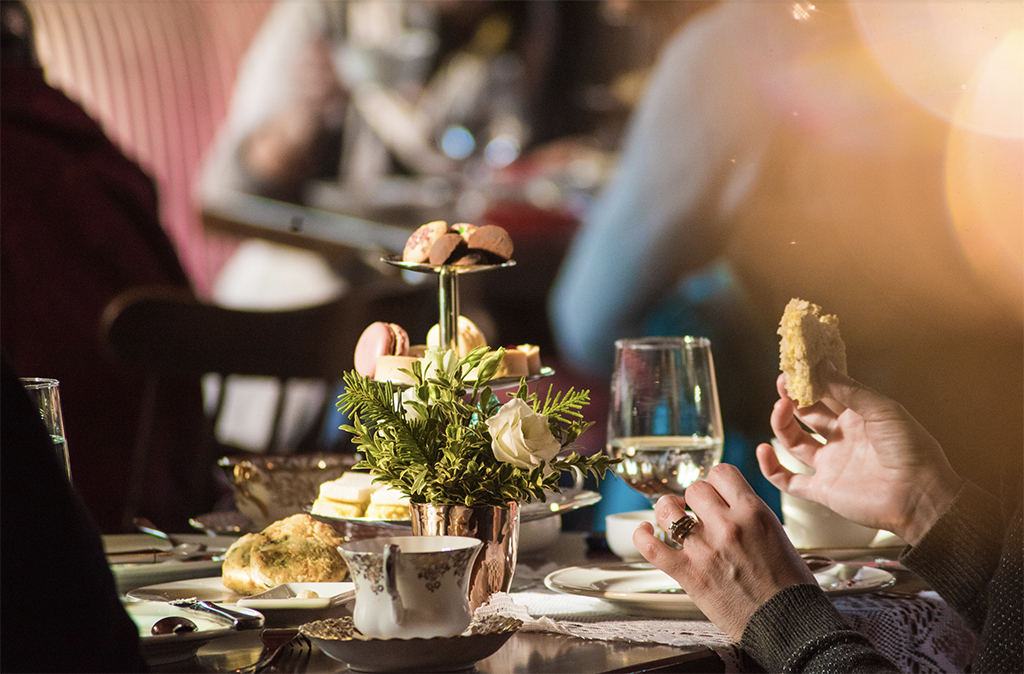 Thank you to all who attended our Holiday High Tea at Revival House on November 24th!
We welcomed 200 guests in two separate seatings complete with 3 stunning Sloane Fine Teas and a tower of delectable High Tea pastries, finger sandwiches and truffles prepared by Revival House.
Above is only a sample of images taken at our Holiday High Tea Seatings at Revival House by photographer Kris Von Kleist. Please click below to download images from your seating!
The relaxing and festive tone was set by Cellist Chris of Stratford Symphony Orchestra who played the most beautiful Chrtismas themed songs… Thank you Chris for making our afternoon so special.
If you attended our Holiday High Tea events, please take a moment to fill out our online survey. Your feedback will help inform our event planning in the future. Kindly click here to our online survey.
Be sure to click the green SEND button when you have completed the survey.
Many thanks for helping us continue to improve our customers experience.
---
Share this post