After a summer of weekend getaways, road trips, cottaging and camping, it's nice to retreat home in the fall months and get cozy. Set on just about the most stunning country landscape in Huron Country, designer Cynthia Weber invited Bradshaws to her Historic stone home in Bannockburn for a celebration of fall style. Known for creating thoughtful interiors using quality goods and her attention to detail, Cynthia and her husband Kent have lovingly restored their farmhouse and surrounding grounds to be the epitome of modern country charm and the perfect spot for a fall picnic.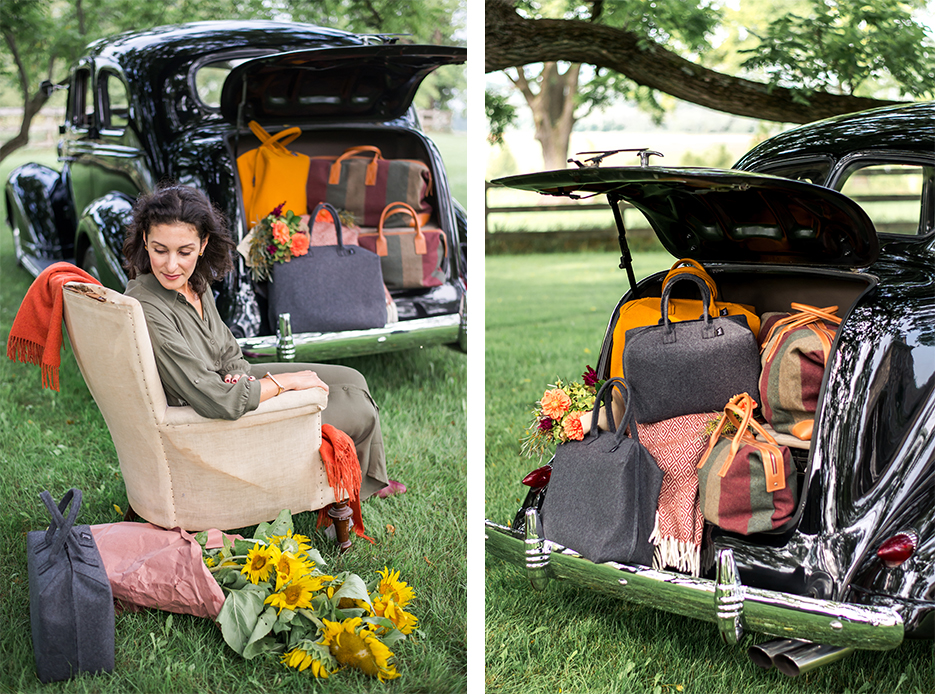 Cynthia has been a long time customer of Bradshaws and incorporates some of our favourite brands and products into her own styling and the work she does for her clients. Bradshaws was excited to collaborate with Cynthia to curate a fall picnic scene that was a feast for the senses.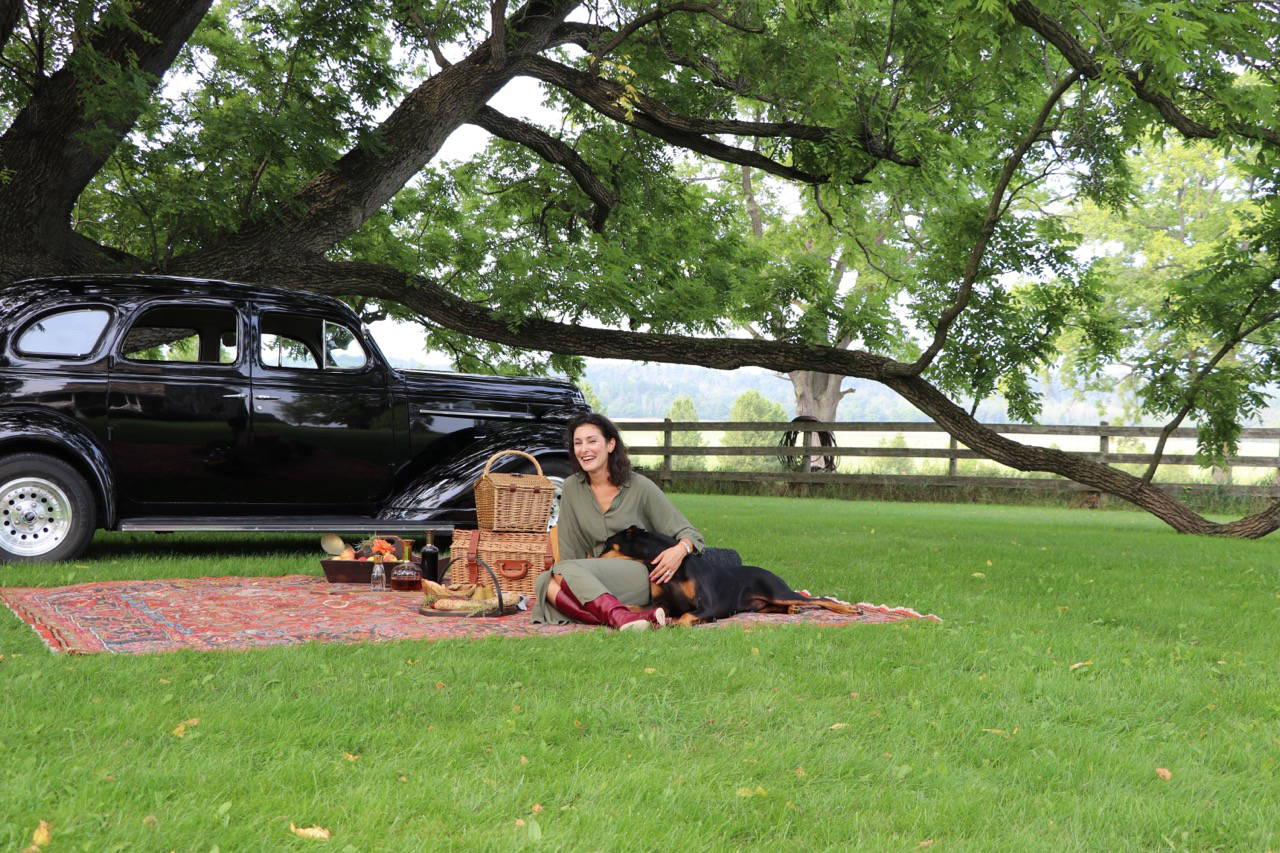 Cue Gone with the Wind, with the stunning backdrop of lingering fields of late summer harvest beyond the wooden fence and a majestic old tree that was planted in 1888 that's presence is felt just as much as seen. If that glorious black walnut tree could talk, it could fill the pages of a beautiful story of over 130 years of the changing of the seasons, and the many fall picnics it's seen.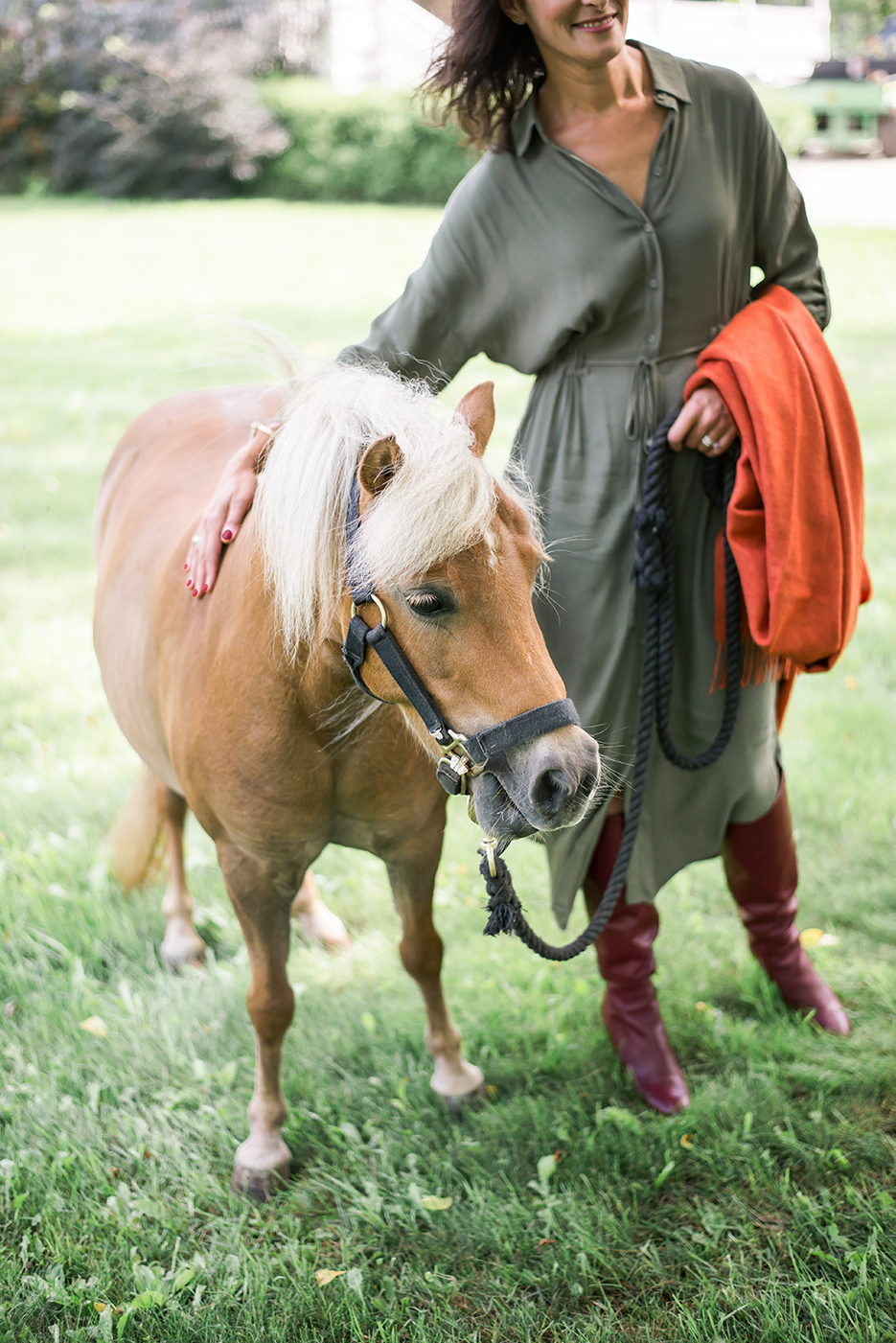 Cynthia recently received a copy of a transcribed logbook from Eliza-Ann MacFarlane, one of the daughters of James who built Bannockburn. The entry in the logbook is from 1887-1901 and has snippets of daily life. In an excerpt from 1888 Cynthia read "Father and Mother planted cherry and walnut trees." Not only does it pinpoint the possible age of the tree but the date on the entry is May 5th which just so happens to be Cynthia and Kent's wedding anniversary! 


If you think Cynthia's country landscape is magical, you are right and it's made complete with a few show-stopper characters. Willow the miniature pony, Ty the handsome doberman and Emitt the incredibly cute weenier dog, all living the country life dream together. Another member of the family is their vintage 1938 Nash LaFayette, stunningly gorgeous and lovingly taken car of, Cynthia and Kent enjoy taking this cruiser out for country drives.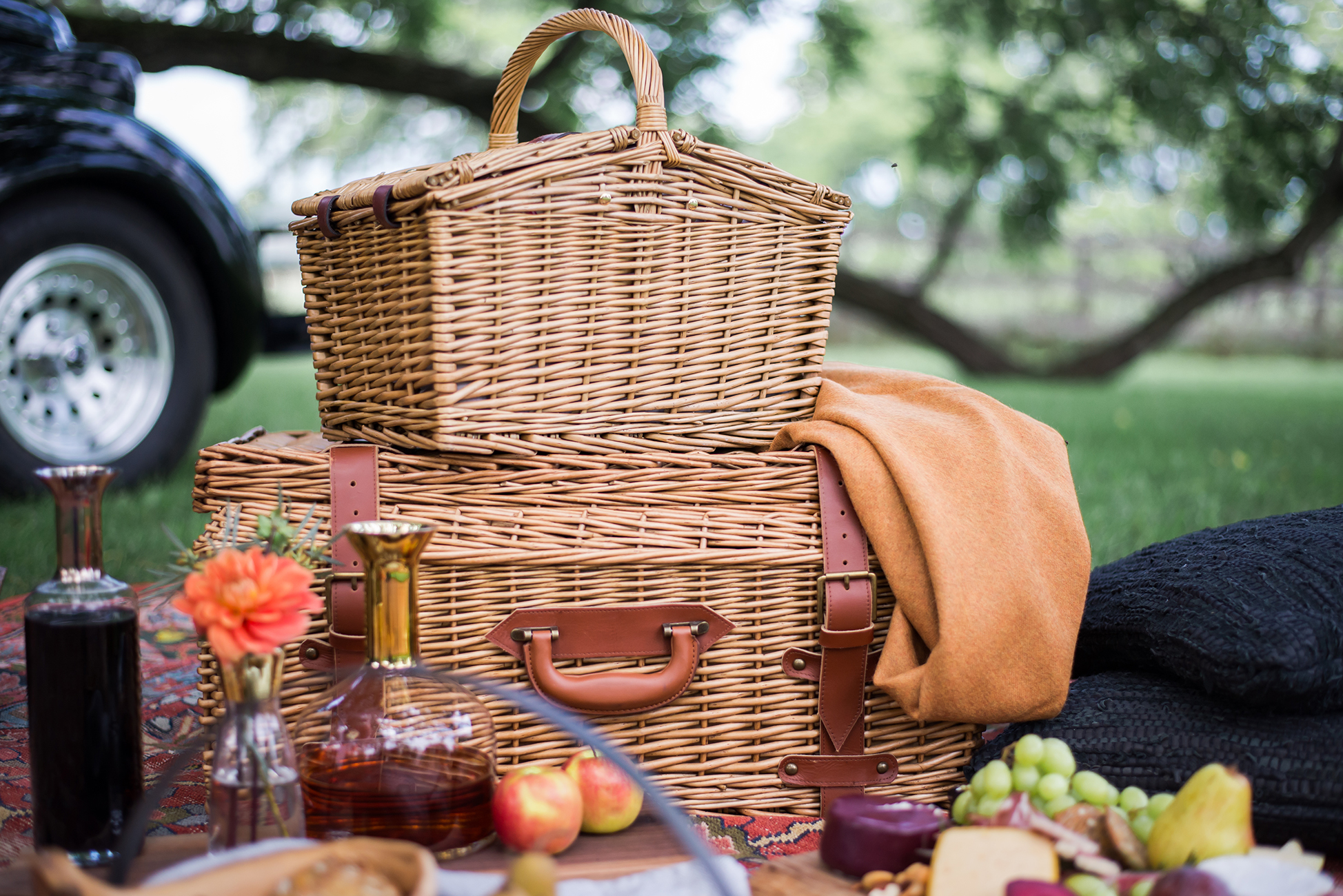 At Bradshaws, our selection of luxury wicker PicnicTime Picnic Baskets are as romantic as they are practical. Perfectly appointed storage was filled with a fall picnic bounty of charcuterie, fresh fall fruit, nuts and cheeses. And as you know, we never forget the wine. 
We have surveyed our Brides and Grooms that have registered with us for wedding gifts, AND time and time again we hear how much they love their Picnic Basket. A truly memorable gift, that LASTS a lifetime! 


We may not be quite done with summer yet, but our cozy new LinenWay Alpaca throws have arrived and they are all the fall vibes. Rich, fall colours, in the most luxurious softness, that beckons all the coziness for fall. Perfect over an armchair, a sofa, the end of a bed or even draped around your shoulders. We love bringing fall style inside with these gorgeous throws, and creating a Hyyge vibe, pure coziness.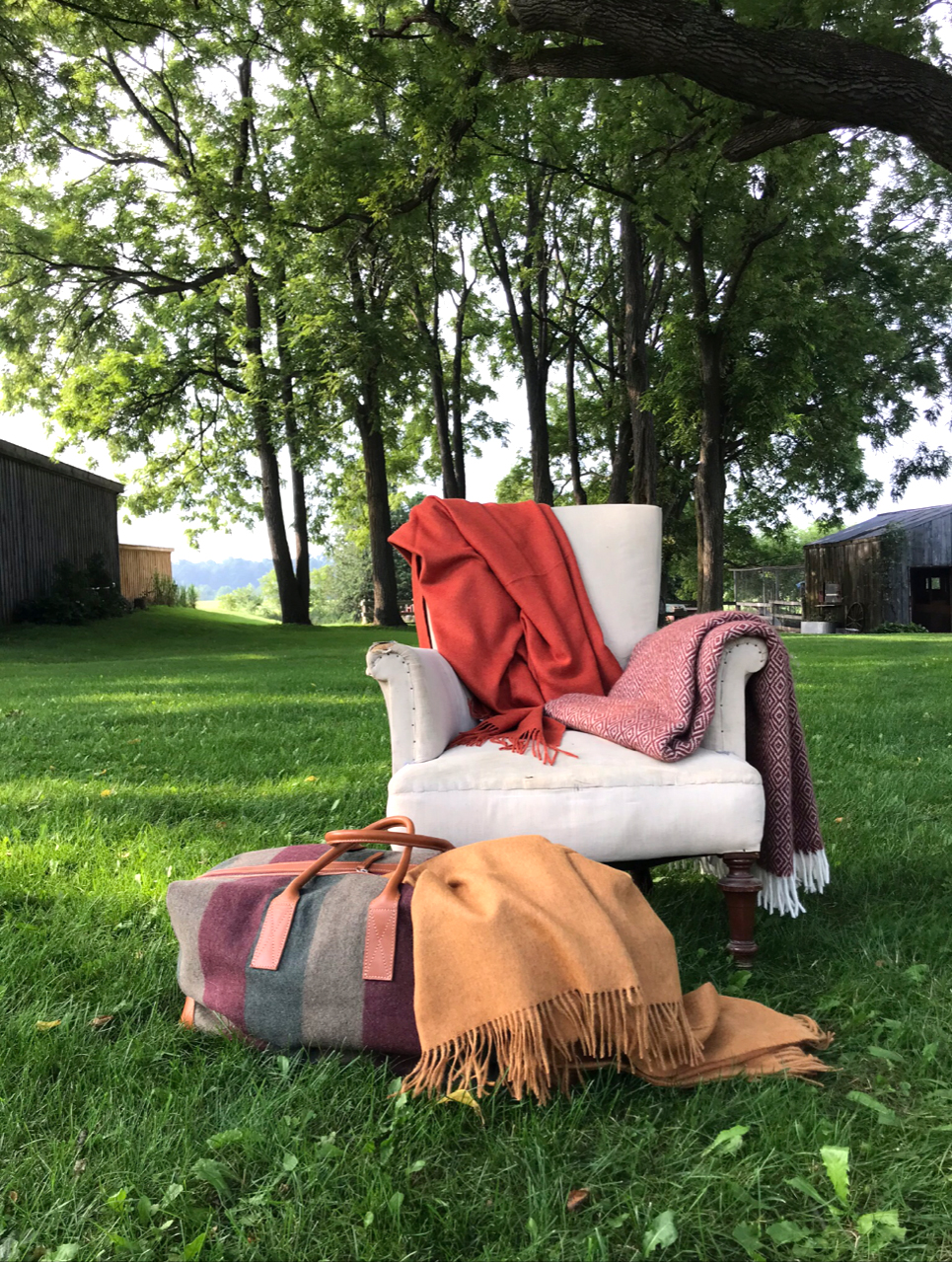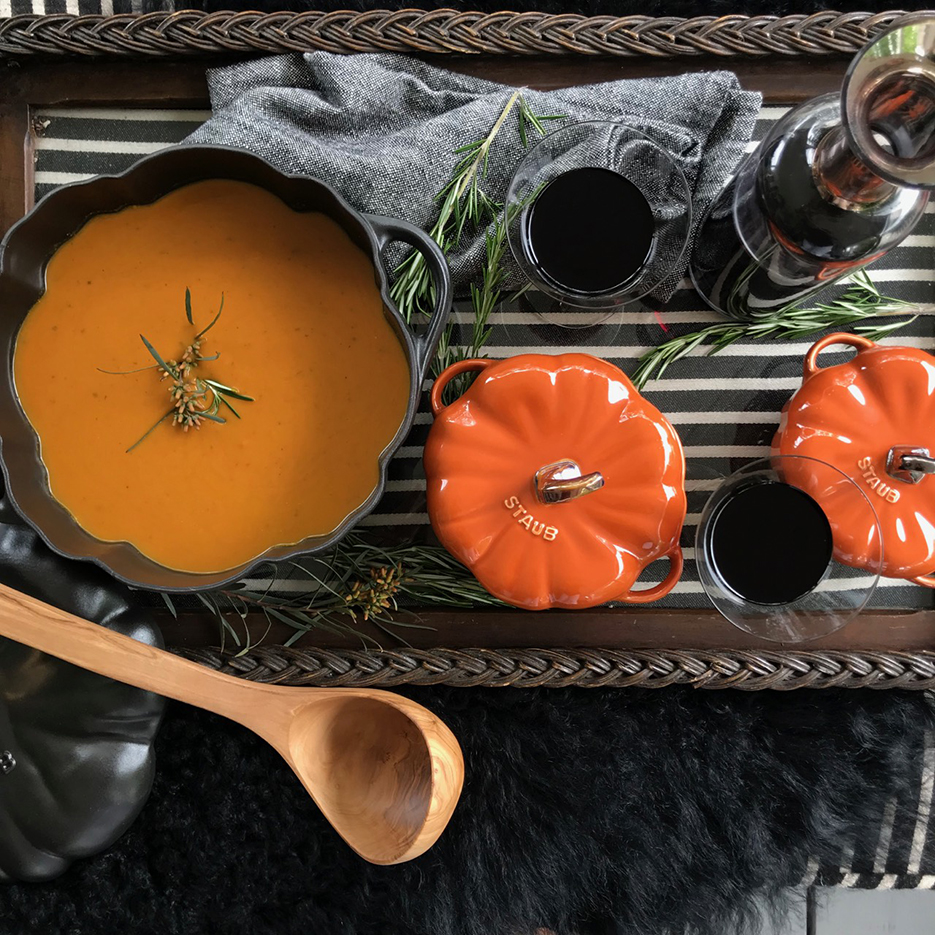 We are looking forward to some YUM fall cooking and serving our Pumpkin Soup in a gorgeous 
Staub
 Cast Iron Cocotte is a must. Stay tuned for a fabulous Staub Pumpkin Cocotte giveaway coming early September. Don't miss it!
---
Share this post