Bradshaws is very excited to be collaborating with our friend and very accomplished Interior Decorator Cynthia Weber, of Cynthia Weber Design to bring you some beautiful styling inspiration. We are huge fans of Cynthia's real life approach to creating beautiful spaces and her uniquely gorgeous take on farmhouse style. 
Her idyllic historic home, BannockBurn 1878 is the perfect place to entertain outdoors and enjoy the beautiful vista and fresh country air. We just love how Cynthia used a selection of Sophie Conran dinnerware from Bradshaws and intermixed it with her own pieces of Kosta Boda crystal and added touches of fresh fern fronds, blackberries and mint from her gardens to create this stunning and unique table setting. 
Cynthia was preparing her house for a photo shoot with HGTV and we just love that she chose to feature these amazing Torre&Tagus florals she found at Bradshaws. Cynthia is over the moon excited to be collaborating with us on other exciting projects very soon so stay tuned! Take a peek in her china cabinet and you will find some unique ways to display your Sophie Conran pieces when they are not being used!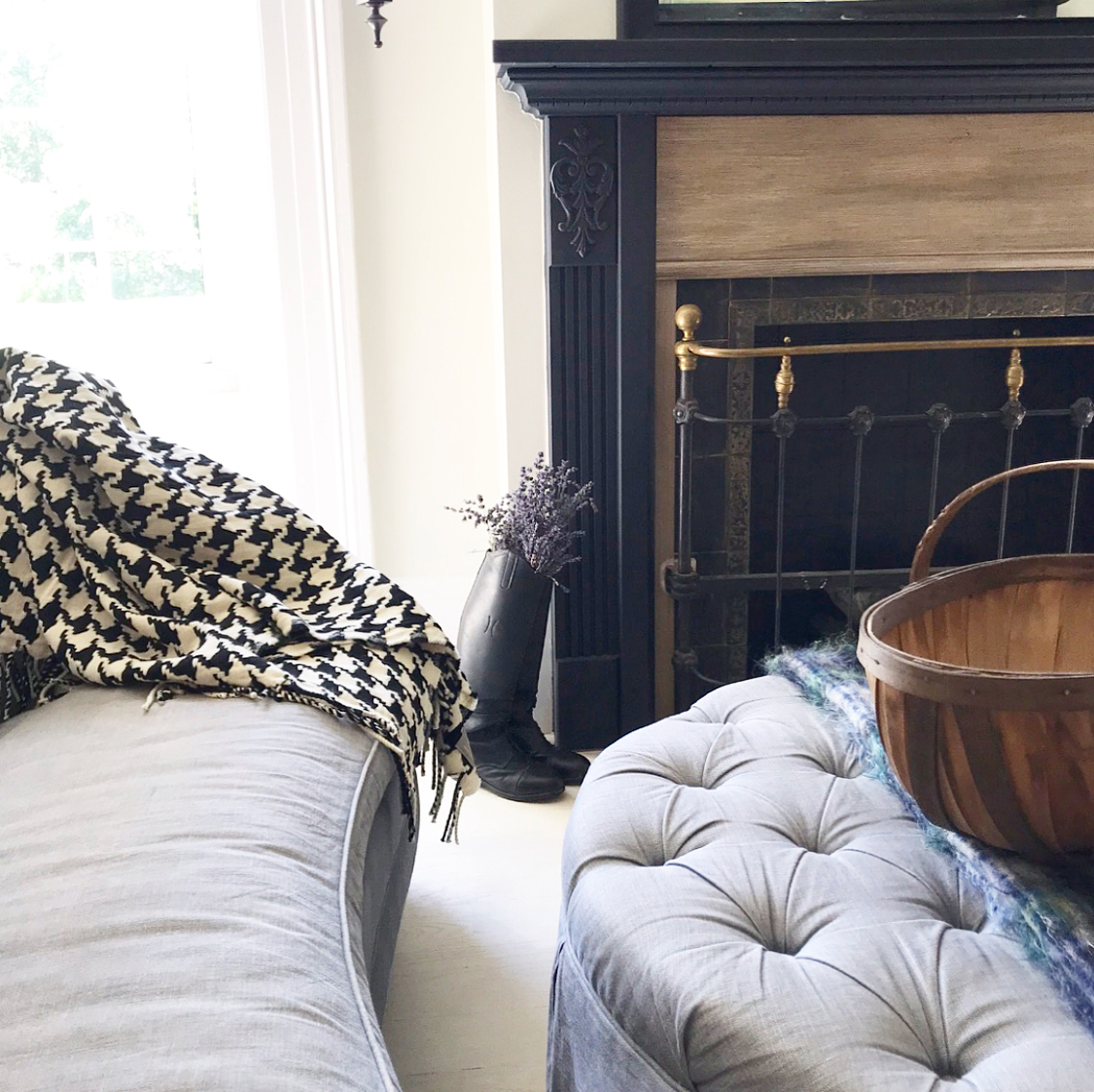 When this Burel Mountain Originals black and white wool houndstooth throw arrived, we knew this would become one of Cynthia's favourites to display in her stunning home that features bold black and white palettes and timeless simplicity. Cynthia also loves brands with history and craftsmanship so Burel Mountain Originals is a perfect fit. Loomed on ancestral Belgian machines that are over 100 years old and finished by hand in Portugal using 100% pure sheep wool, this blanket is heirloom quality that can be passed on for generations. 

We have so much more to share with you about our collaborations with Cynthia, so please be patient and we will continue to share her ideas for decorating your homes using lovely items from our store. 
Follow @cynthia_weber_designon Instagram to get a glimpse of her stunning historic home – BannockBurn1878 – in Ontario 🇨🇦 which is her home base for her Custom Interiors Studio, and follow her love for design, gardens, pets, and love of country houses and farmhouses.
---
Share this post