Summer is finally here and we are excited to get outdoors and max out every minute of summer sunshine. We're feeling inspired to create simple memorable moments such as a relaxing picnic experience with friends and family, so we're dishing on how to picnic like a pro in our gorgeous picturesque city of Stratford. We're going to show you our favourite places to throw down a picnic blanket and pack a picnic basket stocked with some of Stratford's finest eats! 
LOCATION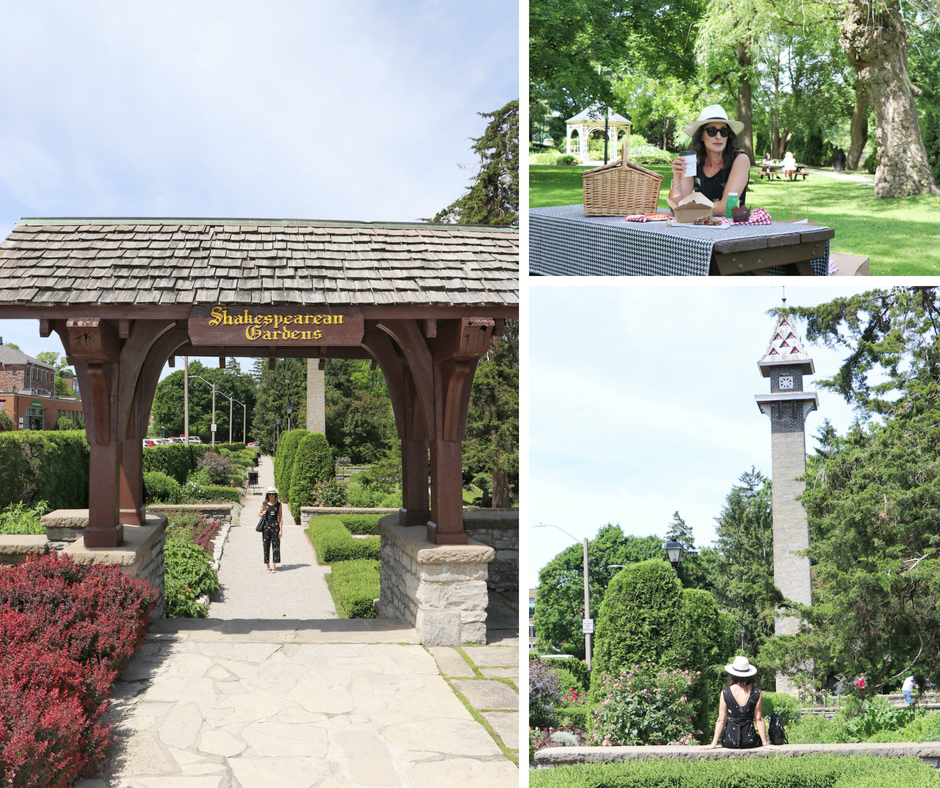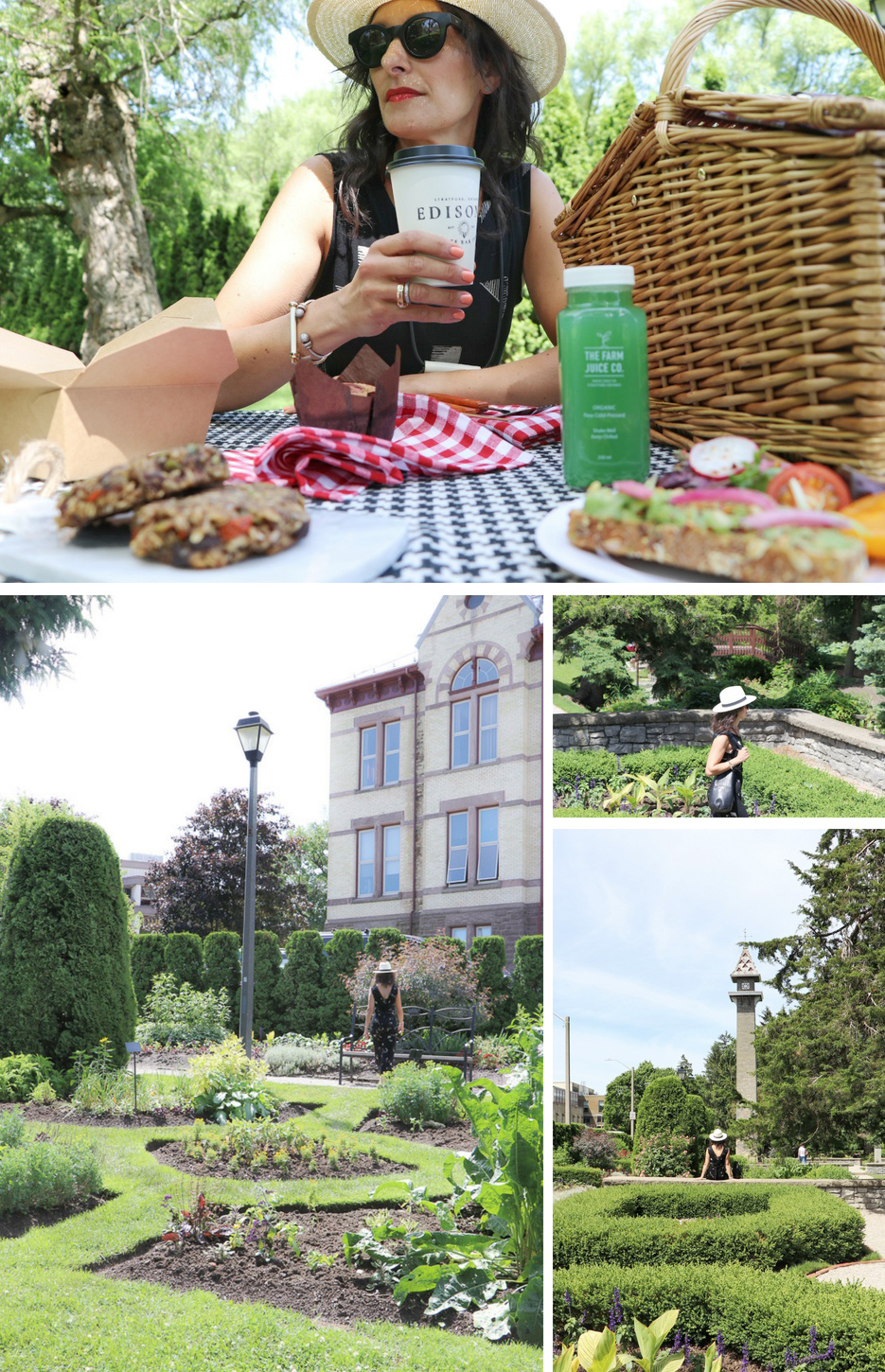 There are SO many gorgeous spots in Stratford where you can be surrounded by nature, and still be in the heart of the city. Our first picnic location is Shakespeare Gardens, often frequented by locals on their lunch break or those going for a serene stroll. The extensive gardens were once home to the Dufton Woolen Mill and have been transformed into an impressive gardenscape honouring William Shakespeare. You'll find  a smattering of shaded picnic tables to lay out your lunch, or alternatively, just lay a cozy blanket on the grass and enjoy the well manicured greenery, chirping birds and the river slowly rolling by as you enjoy your picnic. 
Wander the different levels of the garden, view the spectacular landscape design and take the staircase under the stone bridge for a very instagram worthy photo spot. You may be lucky enough to find a flutist casually performing under there. We did! 
Located at 5 Huron Street, with the entrance just before Huron Street Bridge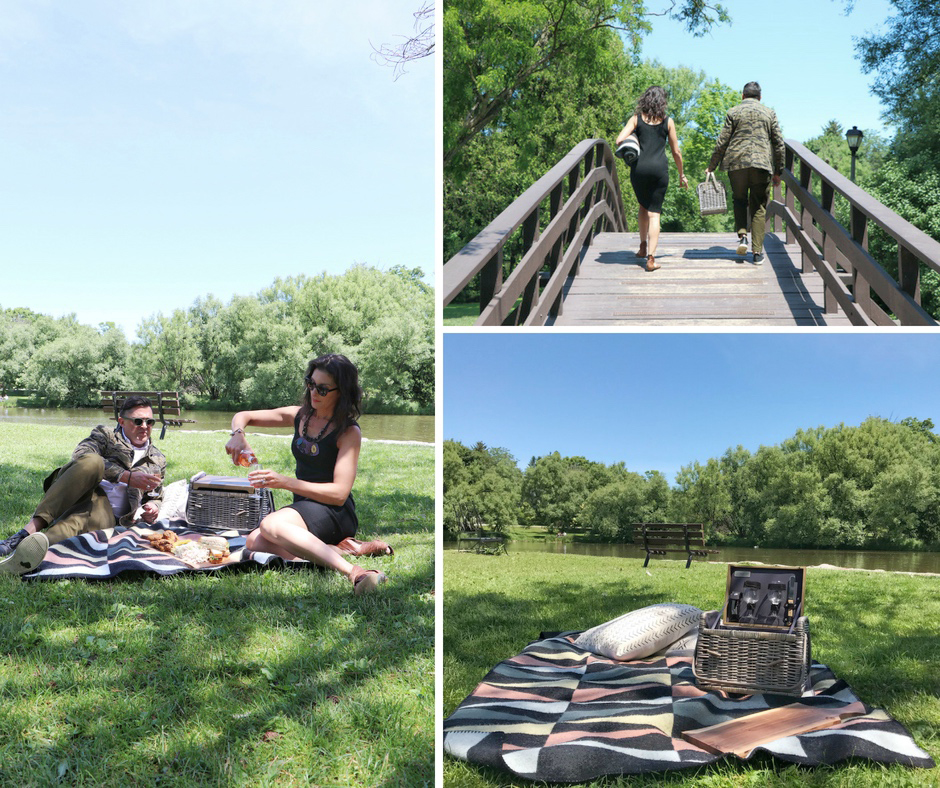 Next stop,  picnic like a pro on Tom Patterson Island. Located in the centre of the Avon River, access the island by a foot bridge off the sidewalk that circles around the river. The island was named after Harry 'Tom' Patterson who was an Ontario Journalist that founded the Stratford Shakespeare Festival –  the largest classical repertory theatre in North America. The island is covered in lush green grass, with several large weeping willow trees providing lots of beautiful shade and instagrammable moments. Get your bird-watching on as the local swans peacefully glide around the river. People watching here is fun as well as there are often many activities taking place on the river's shore. You might catch a Stratford Summer Music outdoor performance, Dragon Boat race, canoes, kayaks or paddle boats floating by from The Avon Boat House  and you can wave as the Avon River Tour boat moves along the river.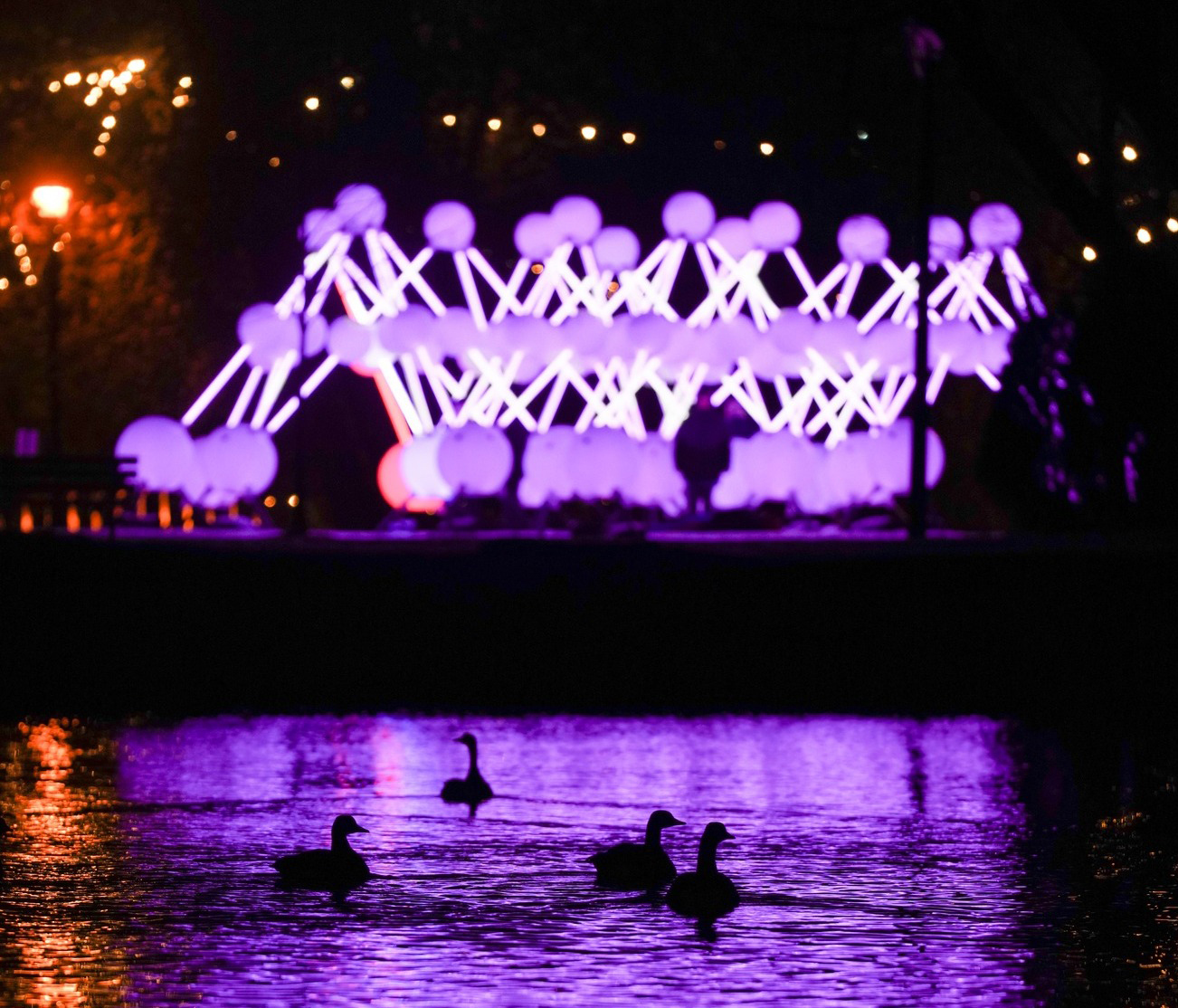 If you are looking for something TRULY mesmerizing and fabulously DIFFERENT, visit Tom Patterson Island in the off-season when Destination Stratford kicks off the Lights On Stratford Festival where various buildings and attractions are illuminated throughtout Stratford's downtown core to help pass the time during the cold winter months. Make sure you follow @lightsonstratford for updates on 2023/24 events!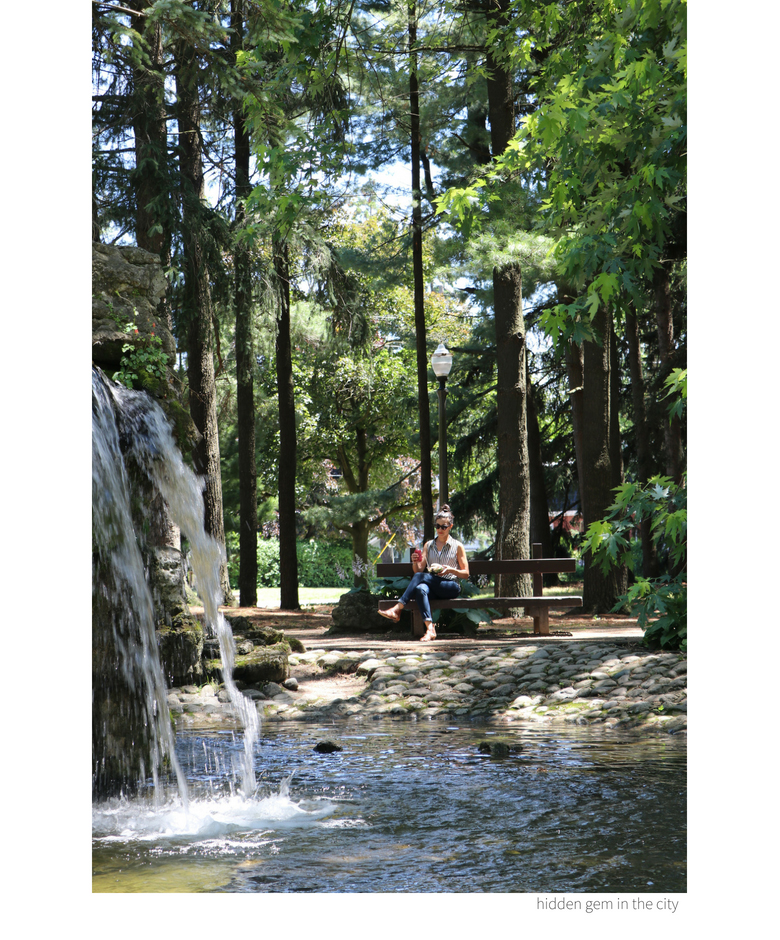 Looking for a local's inside scoop on a hidden gem of a place to picnic? Gallery Stratford's grounds and surrounding area are as picturesque as it gets. Manicured gardens, large beautiful trees, sculptural art installations complete with a scerene, zen-like waterfall. Park your car at Gallery Stratford located at 54 Romeo Street, walk up the hill from the parking lot and you will discover one of the best-kept secrets in all of Stratford. Perfect for a picnic-for-one if you sit on a bench by the waterfall to relax and unwind, reflect and enjoy your lunch. After your picnic, be sure to check out the amazing exhibits at Gallery Stratford – Stratford's Contemporary Art Gallery… Admission is FREE with a donate-as-you-wish option. 
EATS
With so many amazingly talented chefs and eateries in downtown Stratford it's easy to fill your picnic basket with tastiest of goods. We've rounded up a few of our favourite go-to's for summer picnics – cue all the mouthwatering.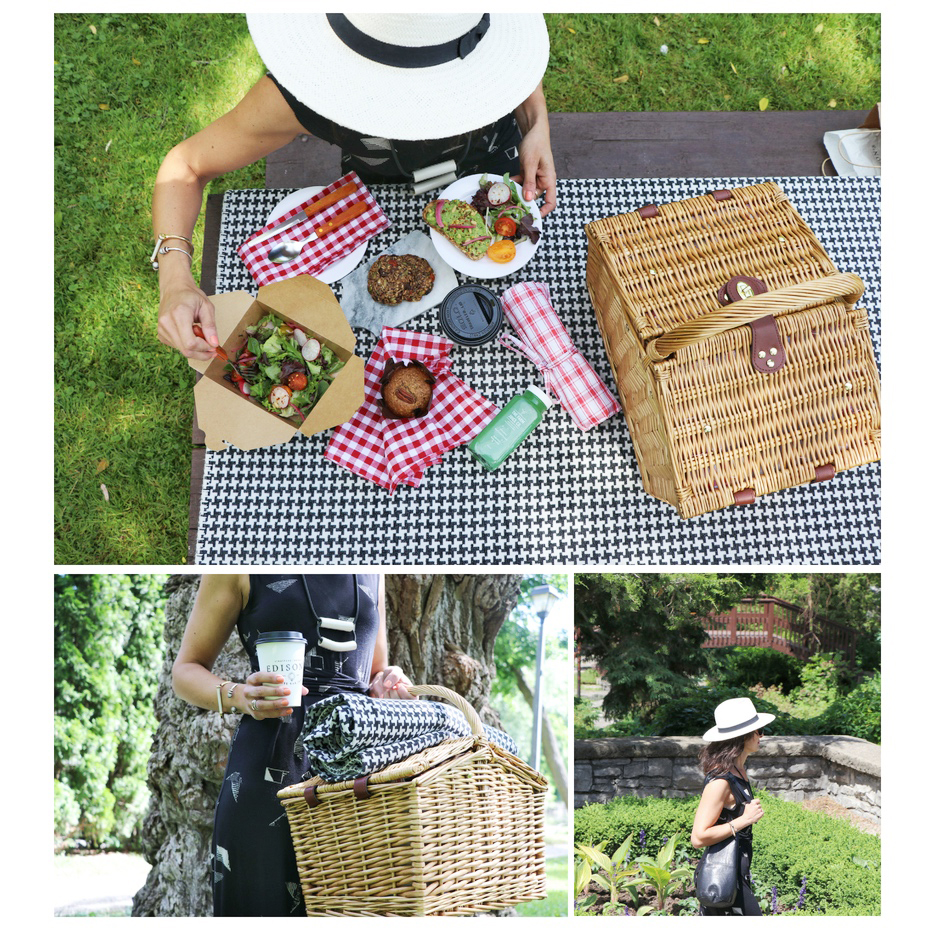 Mid morning picnic is fuelled by the most wholesomely tasty selections at Edisons Café and Bar. Created by owner and operator Buffy Illingworth, an inspired menu with a focus on REAL FOOD, with items such as gourmet avocado toast, sugar free vegan baked goods and Brother's Coffee that is life affirming. Located at 46 Ontario St Edison's Café is a short stroll to the Shakespeare Gardens. Be sure to pick some The Farm Juice Co. cold pressed juices when you are filling your picnic basket at Edison's to keep you hydrated and energized. We've sampled ALL the flavours, and they are ALL our favourites! Edison's Café design is about as photogenic as it gets, so be sure to get a few snaps and tag them in your experience on Instagram  @edisonscafebar! 
Interesting historic fact: Thomas Edison once lived in this building when he worked for the Grand Trunk Railroad which is also home to Edison's Inn!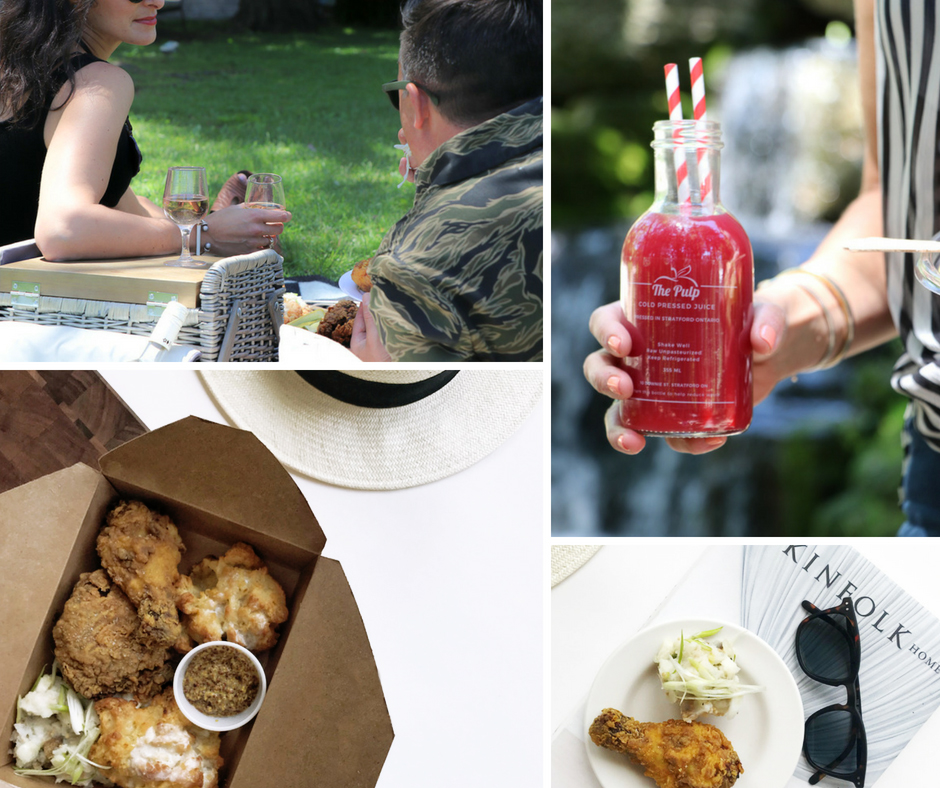 We love the old fashioned picnic style of fried chicken and potato salad. Beautifully prepared by the Chefs at Mercer Beer Hall. This locals' favourite dish has quickly become our picnic staple because it tastes great at room temperature. Located in the heart of downtown Stratford at 104 Ontario Street Mercer Hall is a beautiful 5 minute walk to Tom Patterson Island. We simply called ahead to order our meal and snuck in early to pick it up at 11am before the lunch rush!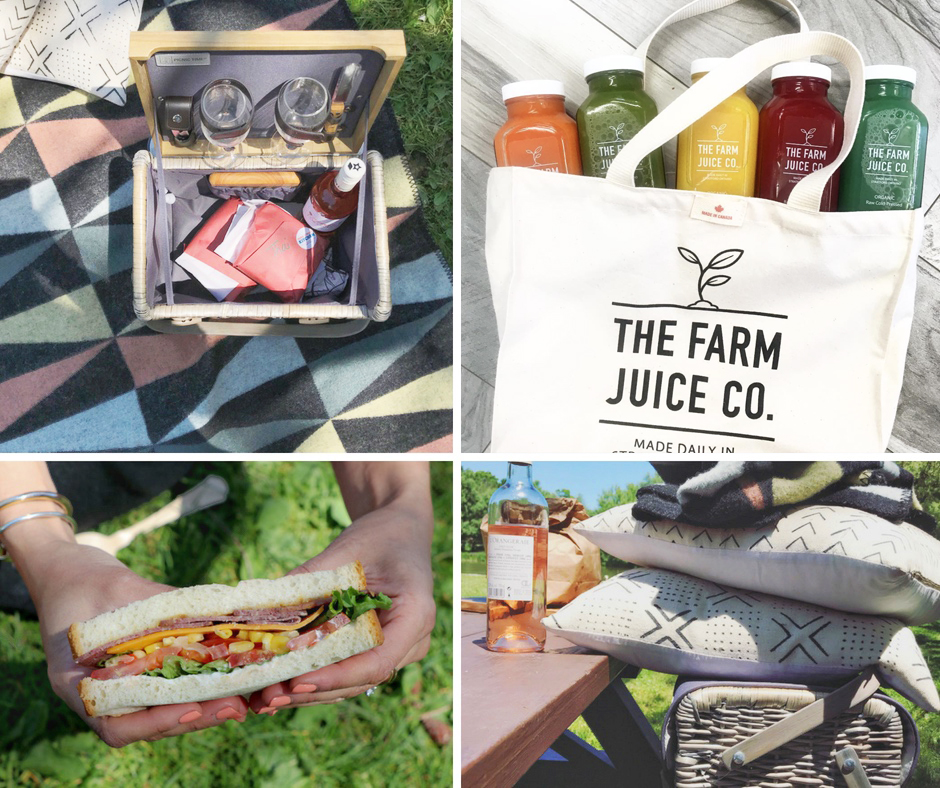 No picnic is complete without gourmet sandwiches from Stratford's longstanding sandwich restaurant that is beloved by locals and visitors alike –  Sirkel Foods. Famous for their larger-than-life sandwiches, salads, dill pickles and desserts, this is a must stop to fuel up your picnic basket. 
* Insider tip:  CALL IN ADVANCE to order ahead to avoid the lineups! 
Sirkel Foods is located at 40 Wellington Street right near City Hall.
The Pulp is a local, family owned business that focuses on producing fresh, healthy, and delicious cold pressed juice, smoothies, and vegetarian foods & snacks. We love their quick & healthy food options that are vegan, gluten and dairy free. We grabbed some cold salad rolls with peanut sauce and a fresh salad of beets, apples, pumpkin seeds, shredded carrot and lettuce and some carrot cake protein balls for a quick picnic-for-one…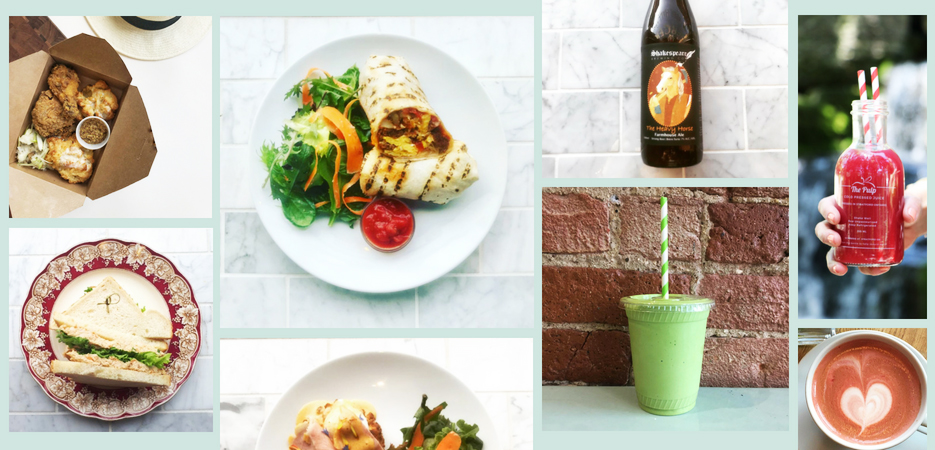 We hope we've inspired you to take some time for yourself to slow down, unwind and really enjoy the stunning picnic spots in Stratford, Ontario. 
Thank you to our many neighbours who helped us picnic like a pro… Be sure to follow their feeds to see what else you will find in their shops and restaurants!
---
Share this post