Cold, snowy days during this arctic freeze have us craving some hygge at home! Creating moments of pure coziness is the simple, but oh so special Danish way. Here are a few ways we Hygge at home. 
Nothing is more Hygge than wrapping yourself in a cozy wool blanket. It's like surrendering into a warm hug and shutting out the cold! Our Klippan blankets are made using only the finest wool from new Zealand sheep, and masterfully crafted and woven into heirloom quality pieces.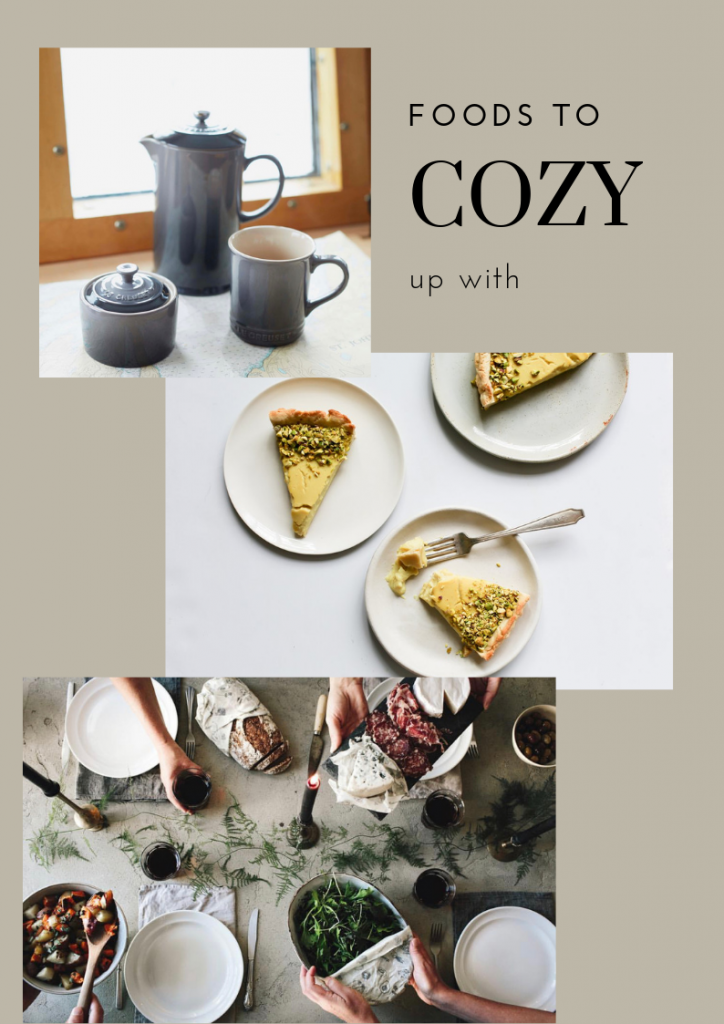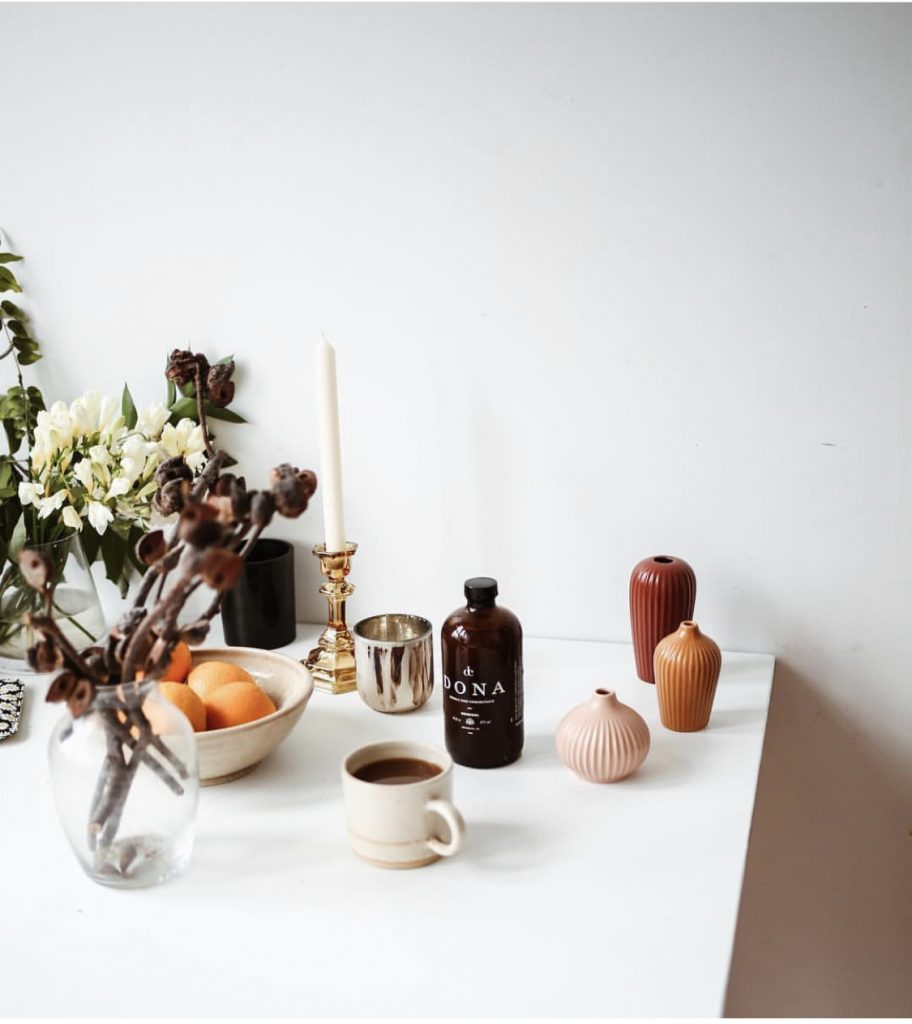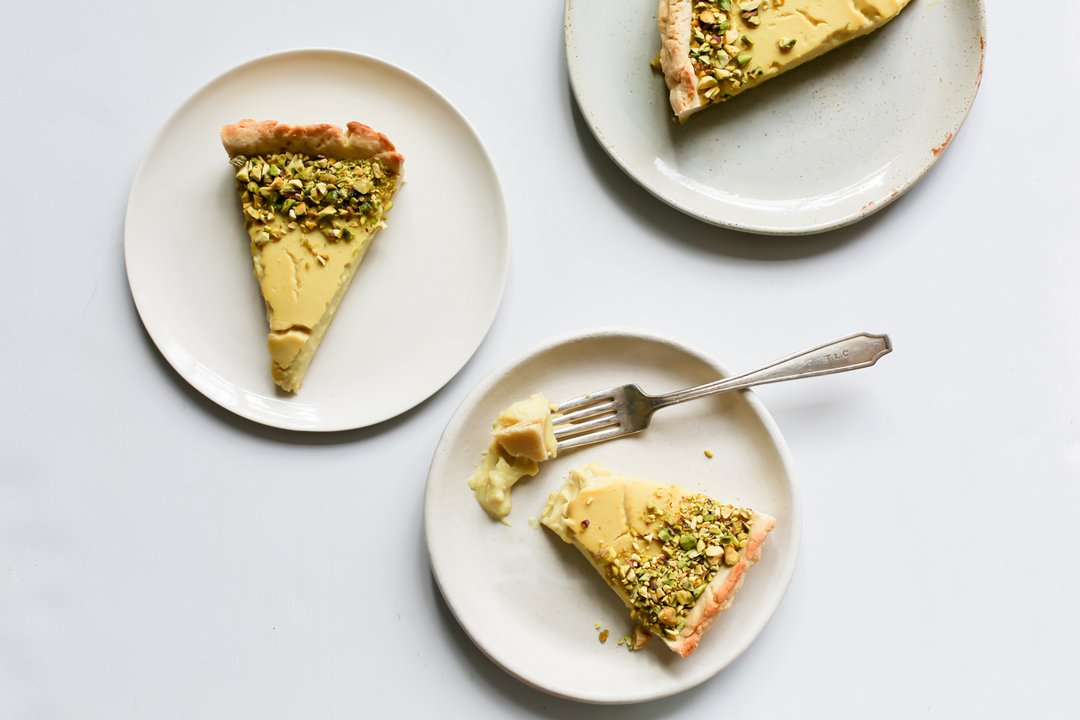 Cardamom Crust 
     2 cups plain flour
     1/2 cup sugar
     1 stick + 3 tablespoons of butter
     1 tablespoon of ground cardamom
     1 egg
Turmeric Milk Filling
     2 1/2 cups whole milk
     1 cup of cream
     1 cup of Dona Turmeric concentrate
     3 eggs
     2 1/2 tablespoons cornflour
     2 tbs flour
     3/4 cup of sugar
     pinch of salt
     2 tsp vanilla extract
     2 tablespoons butter
To decorate: 1/2 cup of roasted, salted pistachios, finely chopped
For the pastry:
Cream butter and sugar until light and creamy. Add the egg and beat well.

Add flour, salt and cardamom. Chill for 30 minutes.

Press into a round loose-bottomed tart dish.

Bake blind at 180 for 12-15 minutes, then remove paper and beans and bake for another 5-7 minutes, until light brown.
For the filling:
In a small saucepan, heat the turmeric concentrate to a gentle simmer, and cook on low heat until it reduces slightly.

Bring the milk and cream to a gentle simmer, and add the turmeric concentrate.

In another bowl, whisk the eggs, flours, salt and sugar.

Whisk the milk mixture into the egg mixture and return to the stove. Stir continuously over medium heat until thick (this will take around ten minutes, be careful not to scald it!)

When thick, pour the mixture into into the tart shell and refrigerate until set. Garnish with chopped pistachios.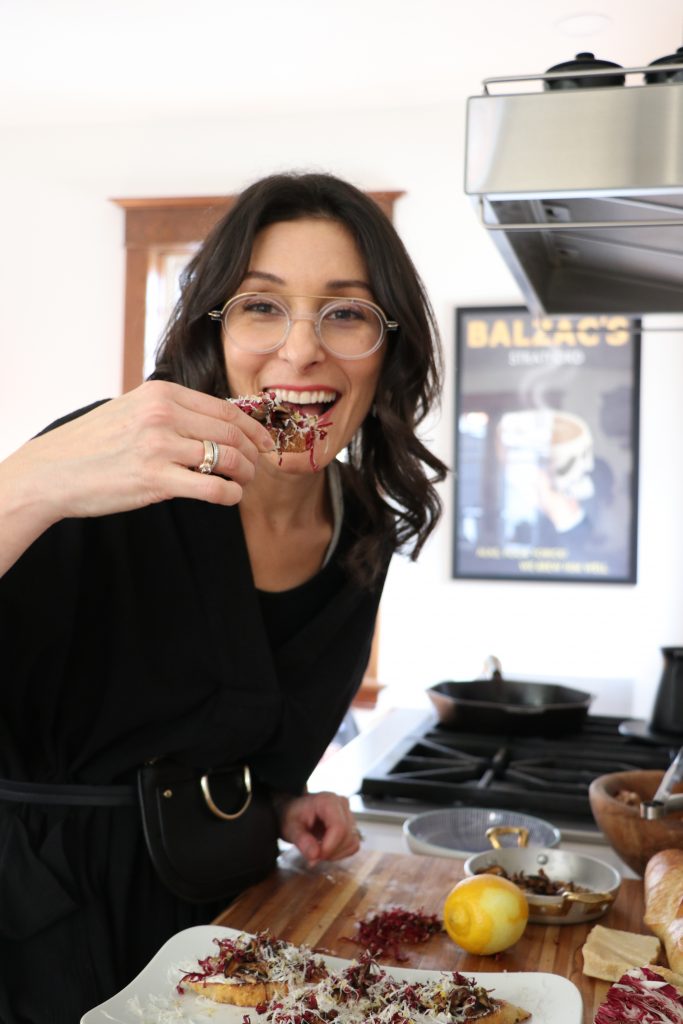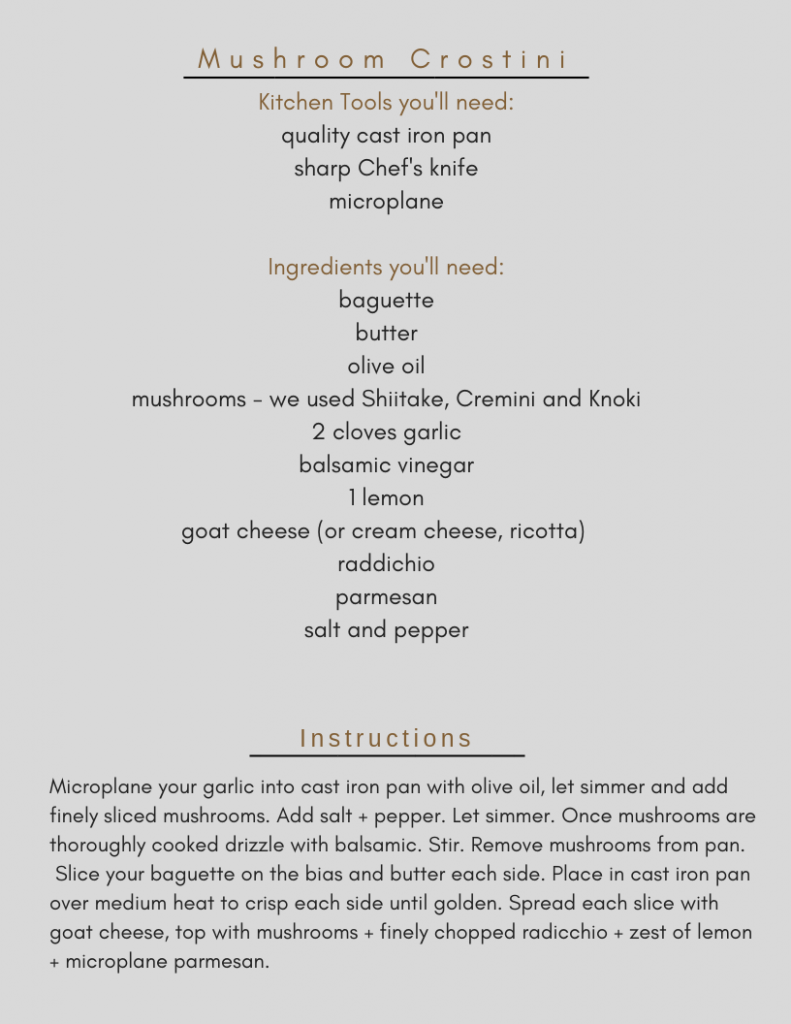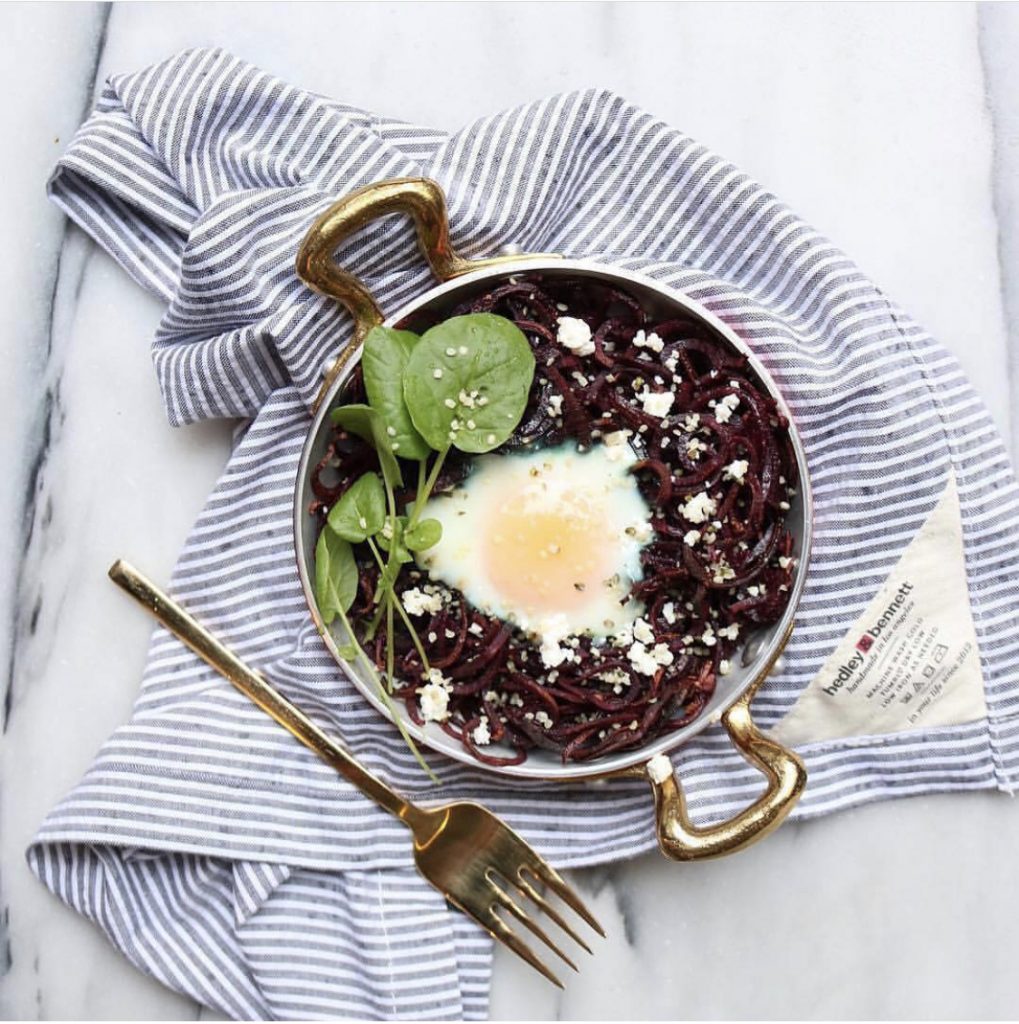 we use our small ballerina pans almost daily in the kitchen, and especially on weekends making customized egg dishes for everyone for breakfast. Perfect stove top and oven safe cooking vessels!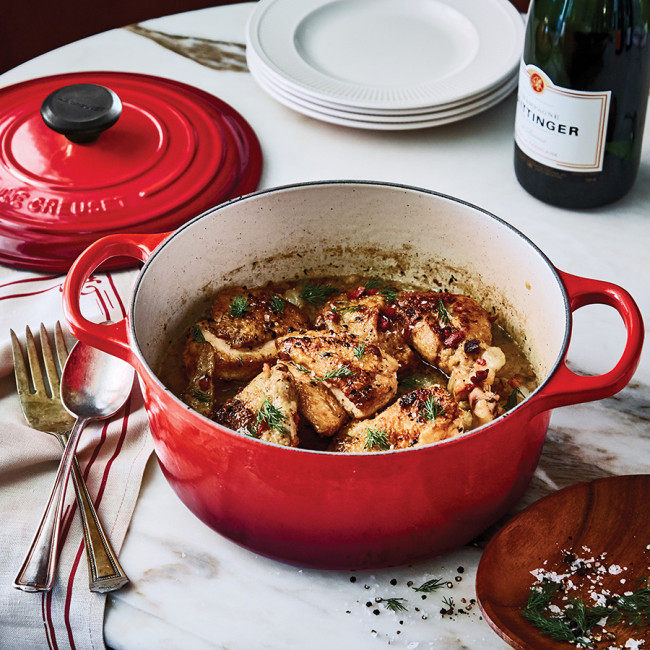 INGREDIENTS
115 g bacon, sliced in lardons
1 whole chicken, cut in 8 pieces (breasts split in two)
Salt and fresh pepper
5 parsnips, large oblique cut
½ lb. red pearl onions, peeled
2 cups sparkling wine
1 bay leaf
3 sprigs fresh thyme
2 tbsp. crème fraiche
1 ½ tbsp. chopped fresh dill
INSTRUCTIONS
Add bacon to cold French Oven, bring up to medium heat and cook until browned, remove and drain excess oil.
Pat chicken dry and season with salt and pepper. Sear chicken in two batches skin side down until brown; then flip and sear on second side. Remove from pan.
Add onions and parsnips and cook until beginning to brown, stirring occasionally. Add sparkling wine to pan, scraping up all brown bits from bottom of pan. Add bay leaf and thyme and bring to a boil.
Add the chicken thighs and legs to the Dutch oven, reserving the breast pieces. Cover and reduce heat to a low simmer. Cook for 1 hour.
Add breast pieces and bacon, cover and cook for an additional 40 minutes
Remove chicken pieces and place them on a warm platter, discarding thyme stems and bay leaves. Bring liquid to a boil and reduce sauce for 2–3 minutes. Turn off heat, swirl in crème fraiche and half of the dill, taste and season with salt and pepper. Spoon vegetables and sauce over chicken, and garnish with remaining dill.
---
Share this post