Have a hard to buy for hipster on your list! We've put together a list of gorgeous items we know they will LOVE!
From Tori Holmes, originally from Alberta, Canada, and the youngest women to row across on ocean in a row boat – comes her new venture,  Beauty Water. Everyday hydration recipes fo wellness and self-care.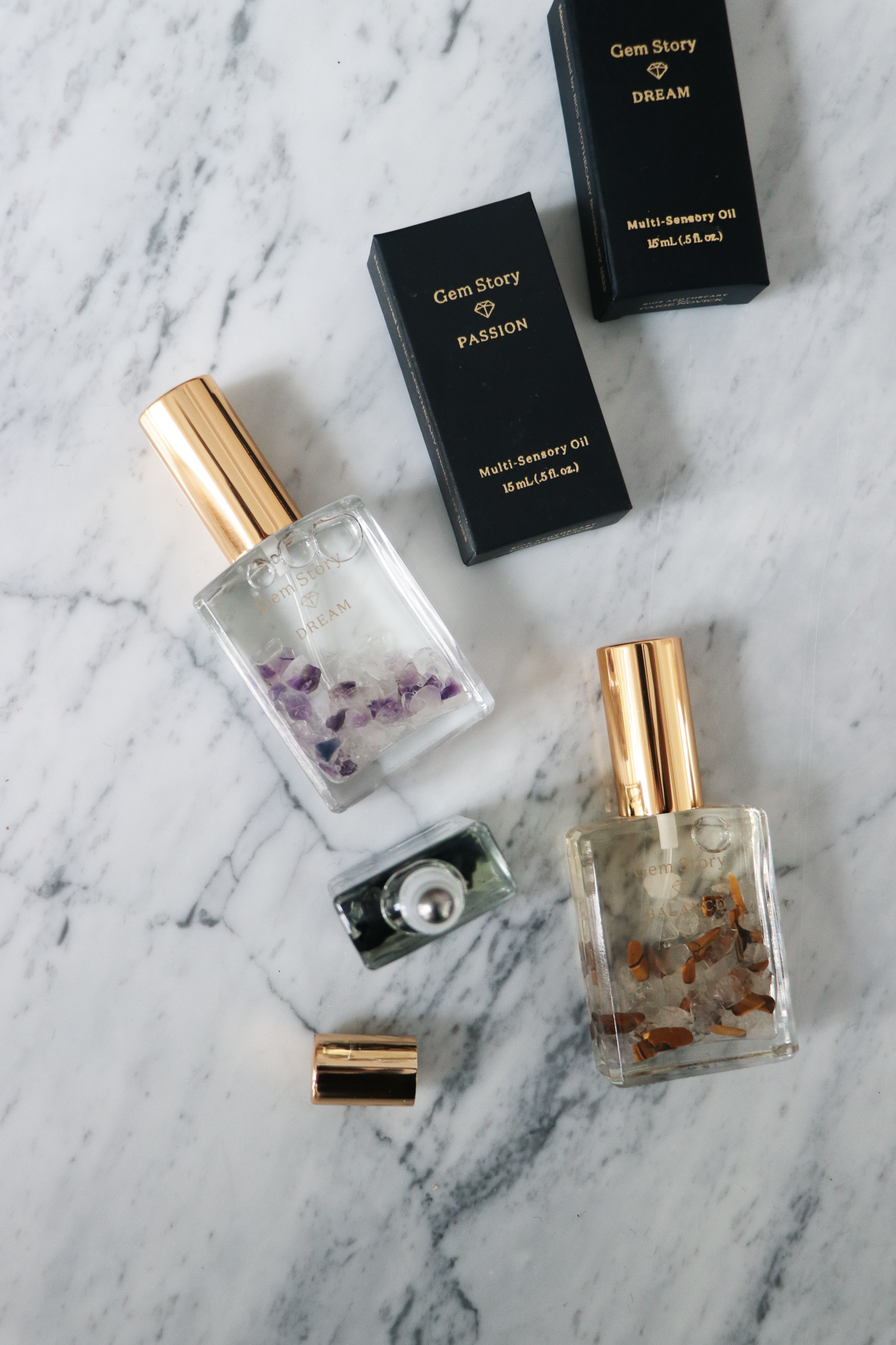 The Gem Story balancing oils are the multi-sensory lovechild of our own brand and natural personal care brand, Bios Apothecary. A shared ethos and a quest to marry ancient ritual with modern lifestyle inspired us to create a fully immersive experience in the form of themed balancing oils. Gem Story exists at the intersection where luxe design meets mind, body and soul practices. Essential oils used in combination with crystals have been used throughout history to help channel, focus and harness energy. We honor and amplify their power when we merge their healing properties. Dab the fragrant oils on your pulse points or use as a light perfume and allow their energy to align with your own power.

Create A Ritual – Apply a multi-sensory oil to pulse points while in a comfortable seated position with eyes closed.

Cultivate An Intention – Begin with a mantra and silently repeat to yourself. Choose ours below or create your own.
"I am clear, grounded and in harmony with the universe."

Seal Your Practice – We encourage you to end your ritual by expressing gratitude for the gifts in your life.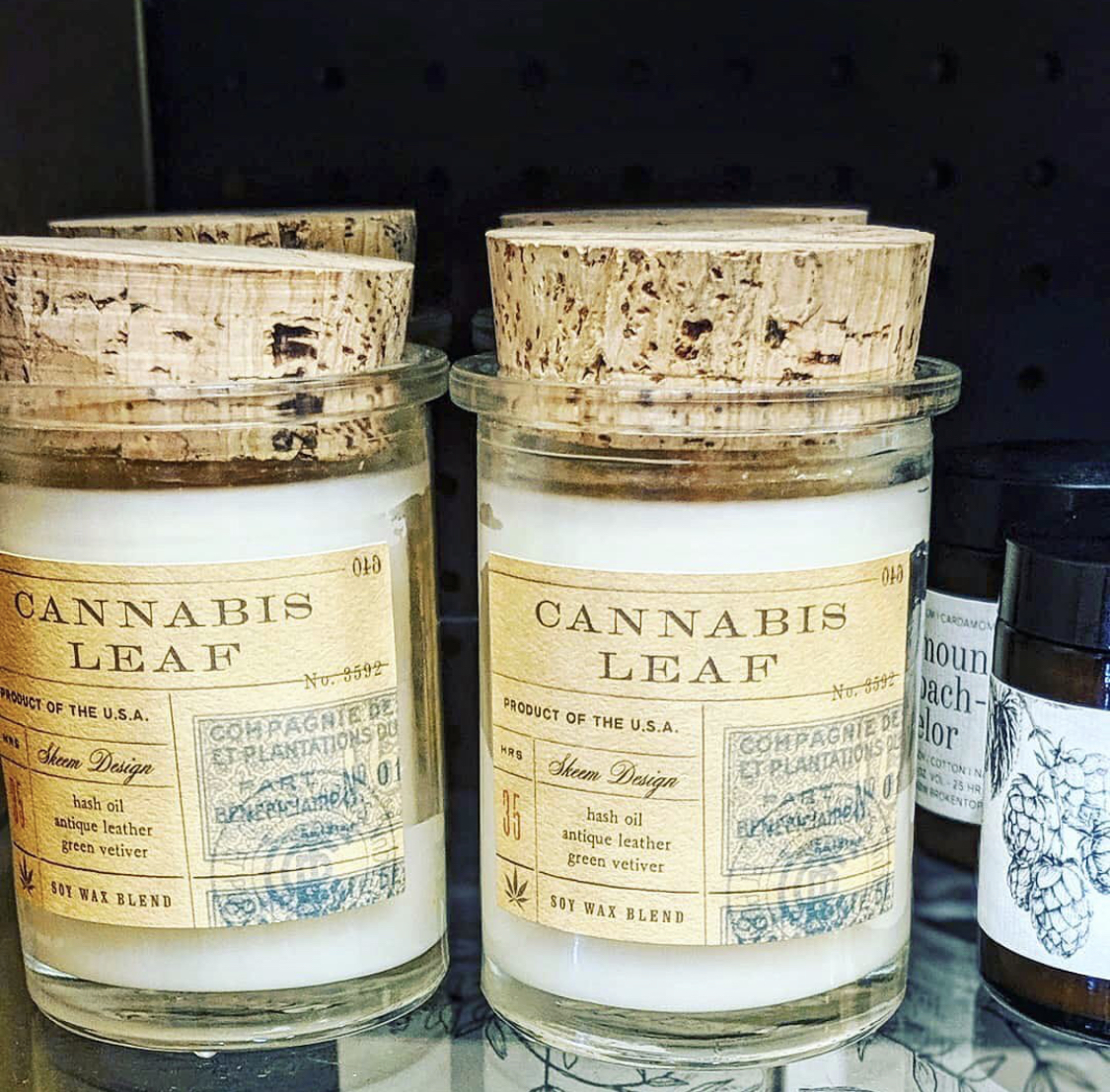 Cannabis Leaf has light musk notes of hash oil, patchouli and antique leather brightened with vetiver and lemon.
Our Field Jar collection is inspired by the naturalists of the 19th century. They traveled around the world painstakingly collecting new species and documenting their findings. Often these specimens were kept in small jars and vials with wonderful hand notated labels. Our collection recreates these old labels and the look of the corked jar. It is our hope, once the wax has burned down, that the jar will be reused to showcase some of your own findings. Pebbles, small shells and feathers are instantly made more special when corked in these jars.
Hand poured in the USA with our exclusive soy base.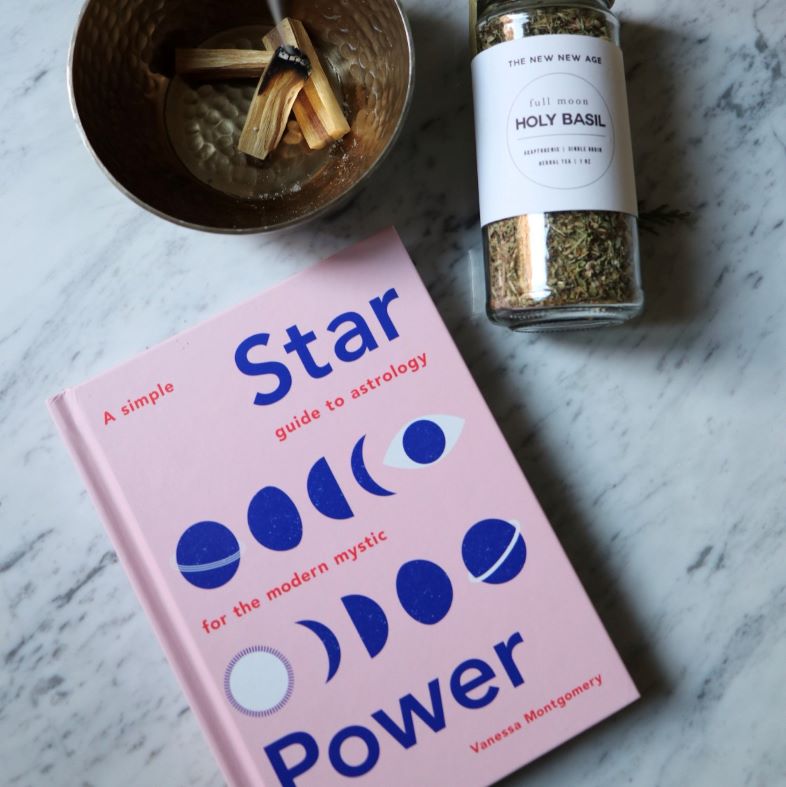 NEW Astrology books! And our favourite Holy Basil from The New New Age – Permaculturally grown, single origin Holy Basil from The New New Age farm harvested under a full moon at the peak of it's potency. 
Holy Basil, or Tulsi, is a premier adaptogenic herb and has been used for millennia to promote stress relief and balance. 
Small brand Revival by Martin & Co. reclaimed wood watches with healing clear crystal quartz imbedded in the dial. 
SHOP this new collection of Intention watches in store!
GOOD-BYE plastics – Our 100% organic cotton reusable produce and bulk bags are the perfect GIFT for the hipster that has adopted the philosophy that small sustainable changes can have a great impact planet!
Triflora is a hanging planter for indoor plants that combines the utility of a drapery rod with the beauty of potted plants. Great for herbs, succulents, vine plants and more, Triflora Hanging Planter mounts to your wall or ceiling and adds functionality to your window by turning it into a space for growing plants. You can adjust the length of Triflora's ropes and slide them anywhere along the metal rod to customize the position of each hanging pot. The durable melamine pots can hold standard 3-inch diameter pots (so there's no need for re-potting).
Gorgeous new coffee table books on crystals and their healing properties as well as astrology and ancient art of spells for the modern mystic. 
Modern Lunch for the Modern luncher on the GO. NEW recipes for elevated Lunch by Allison Day. 
Kick disposable plastic to the curb with Porter, an innovative line of make-and-take containers. Better for the earth (and your budget), each product is designed to replace single-use plastics and encourage healthier habits.
The Porter Bowl is a premium ceramic lunch bowl that features a protective silicone wrap, rigid plastic lid and snap-tight silicone strap. Perfect for transporting your salad, grain bowl or leftovers – wherever life may take you.
---
Share this post